SPEEDWAY GRAND PRIX
Artem Laguta
Born on 13 November 1990 in Sukhodol, Russia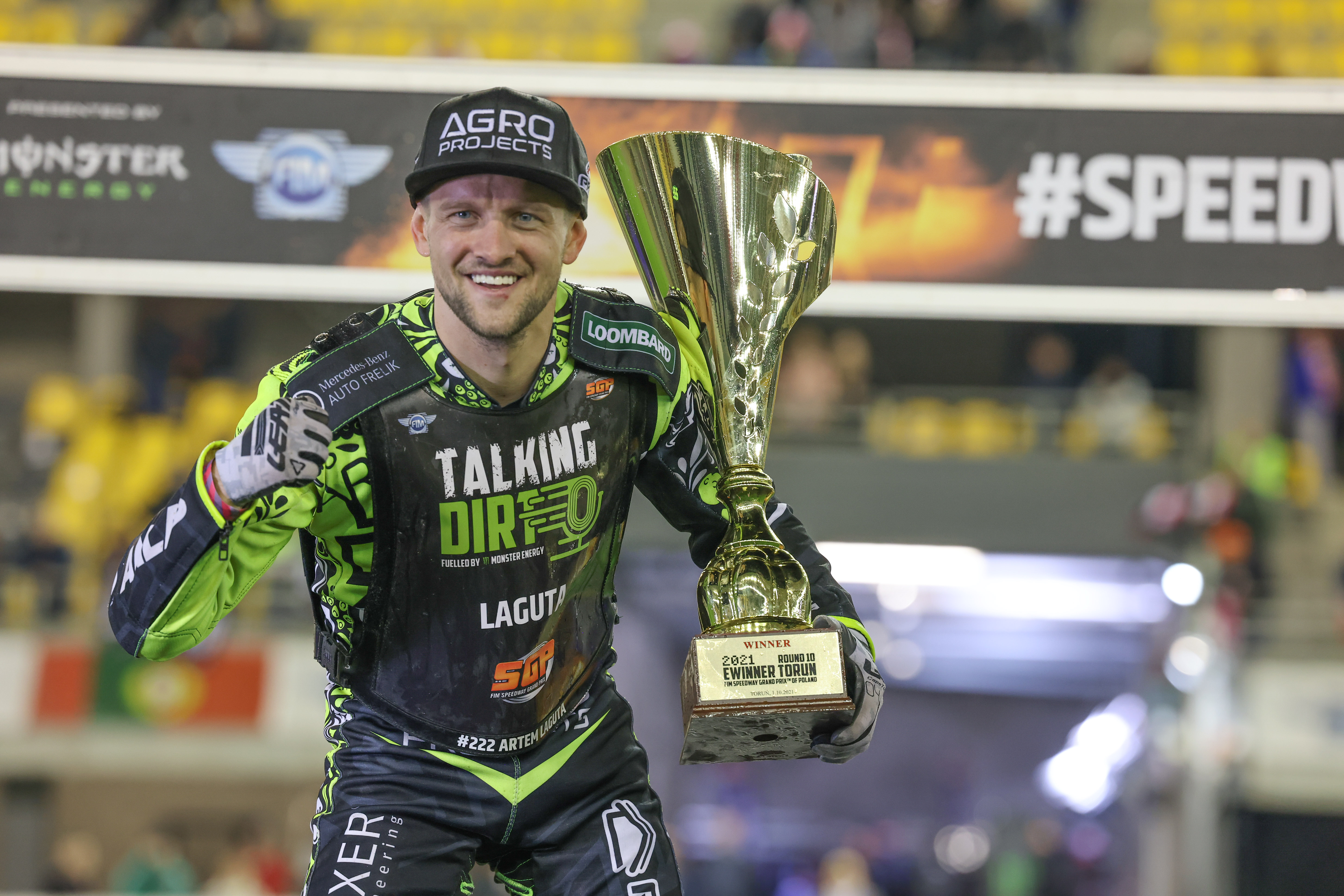 2021 FIM SPEEDWAY GRAND PRIX WORLD CHAMPION
LAGUTA LEADS THE CHARGE!
Although no stranger to success at the very highest level of the sport having helped MFR to three consecutive FIM Speedway of Nations titles between 2018 and 2020, up until this year an individual World title had eluded thirty-one-year-old Artem Laguta.
The eleven-round series got under way in the Czech Republic in mid-July and rolled through Poland, Sweden, MFR and Denmark before returning to Poland for a thrilling conclusion at the beginning of October.
Laguta had to wait until 2020 to win his first Grand Prix, but this season he added a further five to his total as he overcame a slightly shaky start to put himself in pole position with an incredible run of results from the middle part of the season onwards.
Coming home fifth at the championship opener in the Marketa Stadium, it was to be his worst finish of the season. Winner second time out, a third a second and a fourth followed before he was back on top as the series reached the halfway mark in Poland's Stadion Miejski.
From here he left his rivals choking on his shale dust with another second-placed finish in Sweden's Skrotfrag Arena before a hat-trick of wins on home soil in MFR and then in Denmark and Poland put him ideally positioned to sew-up the title with a fourth at the series finale in the Marian Rose MotoArena.
PALMARES
FIM Speedway Grand Prix World Champion - 2021