Discover
FIM Awards 2018
The FIM Awards took place on December 2nd 2018, hosted in the charming city of Andorra-la-Vella.
6

Categories

49

Medals

15

Nationalities
2018 Champions
It is often said within the motorcycling world that 'two wheels move the soul' and I am delighted to see that our incredible sport has, once again, brought so many kindred spirits together here to Andorra, to celebrate the FIM Awards for the second time in this magnificent municipality.
The FIM family grows stronger and wider every year, and it is my great honour to welcome new and old members to join us in such wonderful surroundings to celebrate another season of your perfor- mances and achievements.
We all know that competition never stays still and many of our athletes will have already turned their attention to reaching new goals, and climbing new mountains in 2019. But here amongst the peaks of the eastern Pyrenees, we invite you to take one last chance to enjoy the view from the summit of 2018, and breathe in your accomplishments alongside your fellow peers.
On stage this evening here at the Poliesportiu d'Andorra in the charming city of Andorra-La-Vella, we will see major sporting accomplishments rightfully honoured with equal billing, alongside some of the more human achievements that make motorcycling uniquely influential in the way that lives are lived, saved, and enriched around the entire planet. The FIM proudly supports two-wheeled initiatives in health, safety, equality, tourism and the environment and these true values of motorcycling will be appropri- ately recognised this evening.
Once again in 2018 we have seen passion, excellence, engagement and courage from all our Award winners. Riders who have fought through adversity, injury and impossible odds in final-round deciders have created iconic moments in FIM history. One of our riders, who encapsulates all of these emotions, was a guest speaker at our Women and Sustainability conference at this very event in Jerez three years ago. Tonight, it gives me great pride to say that Ana Carrasco will be taking her place on stage as the first ever female FIM Circuit Racing solo World Champion.
On an occasion where we traditionally honour the FIM Legends of the past, we also acknowledge the importance of recognising the efforts of those who nurture the motorcycling heroes of the future, and extend the sporting and holistic impact of our passion within the next generation. For that reason, this year the FIM is launching the 'FIM Award for the Future', which for the first time and from now onwards will reward individuals or organisations that have contrib- uted to improving and developing the presence of youngsters in all motorcycling related activities.
It would not be possible to honour these great past, present and future champions of life and sport without the support of the local authorities here in Andorra, the trusted and valued partners and sponsors of the FIM, as well as the millions of motorcyclists and fans around the globe – many of whom will be watching live on television or the internet. Wherever you are tonight - either in Andorra, at home, or on the move, I extend to you a warm welcome and a great experience as we celebrate the highlights of 2018 together.
As the outgoing FIM President I must conclude by saying that it has given me immeasurable pride to fulfil this role for the past twelve years and I would like to give my personal thanks to the FIM family and staff for their unwavering support. I am immensely proud of all that we have achieved together during this period, which has been one of continual growth for the FIM. I am convinced that the new President will continue this good work with you, and I would like to give him my personal best wishes for the future.
As tonight will once again prove, indeed, two wheels really do move the soul. But while the time has come for my soul to embrace a new challenge, my heart will remain here with you all.
Have a great evening,
Vito Ippolito
FIM President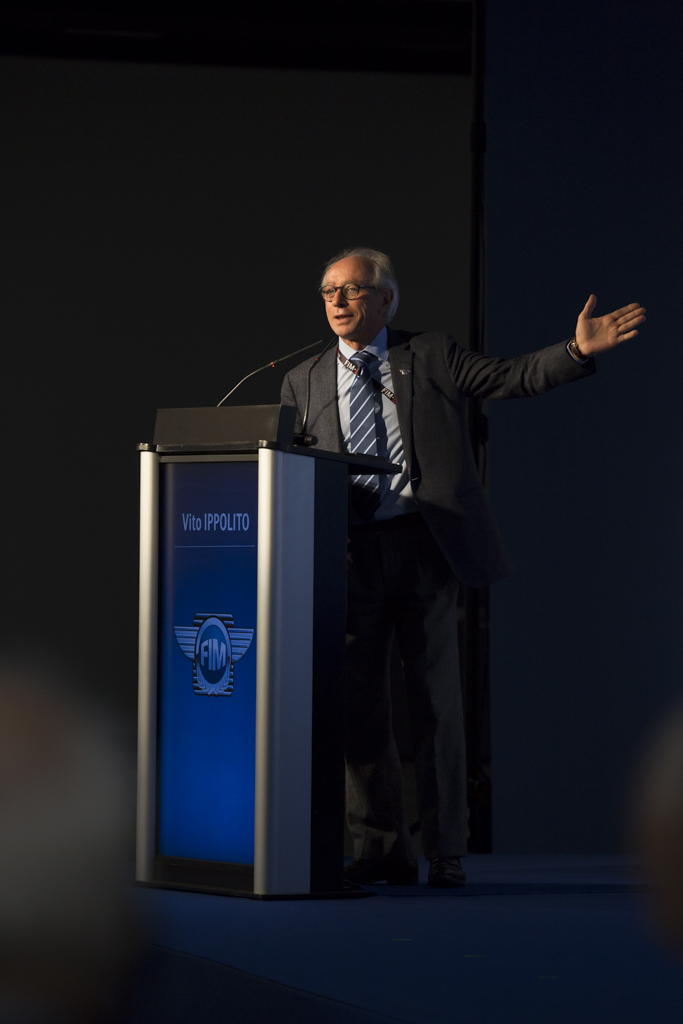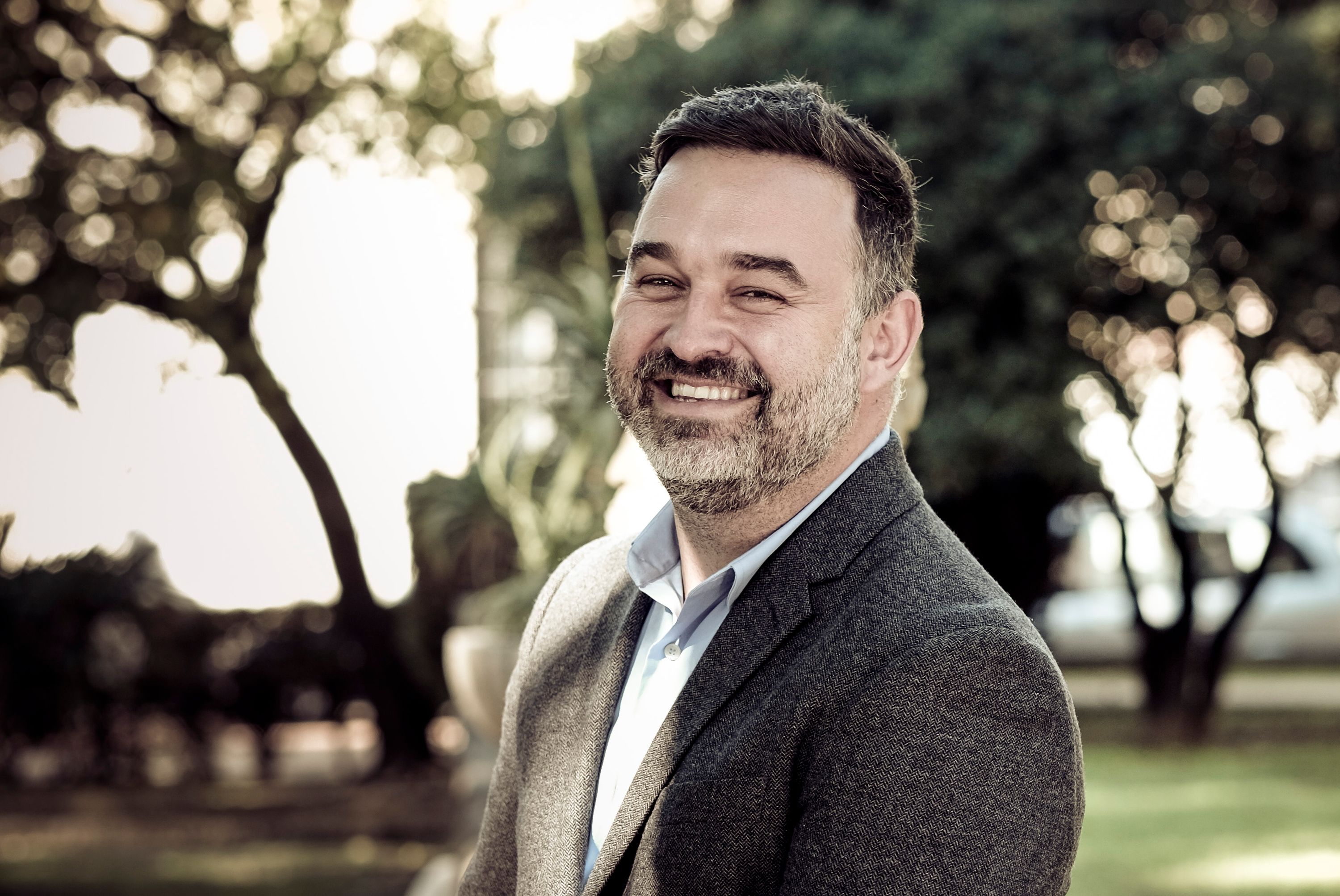 FIM Awards master of ceremony: Gavin Emmett
Gavin Emmett is an experienced sports broadcaster, well known to motorcycle racing fans across the globe thanks to his long association with MotoGP.
He is currently a key part of the presentation and commen- tary team on BT Sport's live coverage of MotoGP in the UK. Previously, as the world feed commentator Gavin was the voice of the sport for many years in Australia, Asia, Africa and America, also enjoying spells as an on-screen reporter with BBC Sport in the UK and Speed TV in the USA, as well as hosting the popular online magazine show 'After The Flag' for motogp.com.
Gavin is the regular host of the FIM MotoGP Awards in Valencia, and has hosted the FIM Gala Ceremony for the past four years.
FIM Awards master of ceremony: Sandy Heribert
Sandy Heribert is a Franco-British television journalist with almost a decade of live presenting experience on channels including Eurosport, I-tele and L'equipe21.
A keen snowboarder, Sandy also hosted the French version of NETFLIX's first Sports entertainment show - Ultimate Beast- master, produced by Sylvester Stallone and broadcast in the 190 countries of the network. Since 2016, Sandy has co-host- ed a talkshow in Belgium for RTL TVi channel and since January 2017 she has been hosting a discovery program for a FOX group travel channel. She also presents international sports events as a live MC in the stadiums such as the 2016 UEFA European Championships and the 2016 Olympic Games in Rio.
She also hosts conferences and events for international companies all around the world.