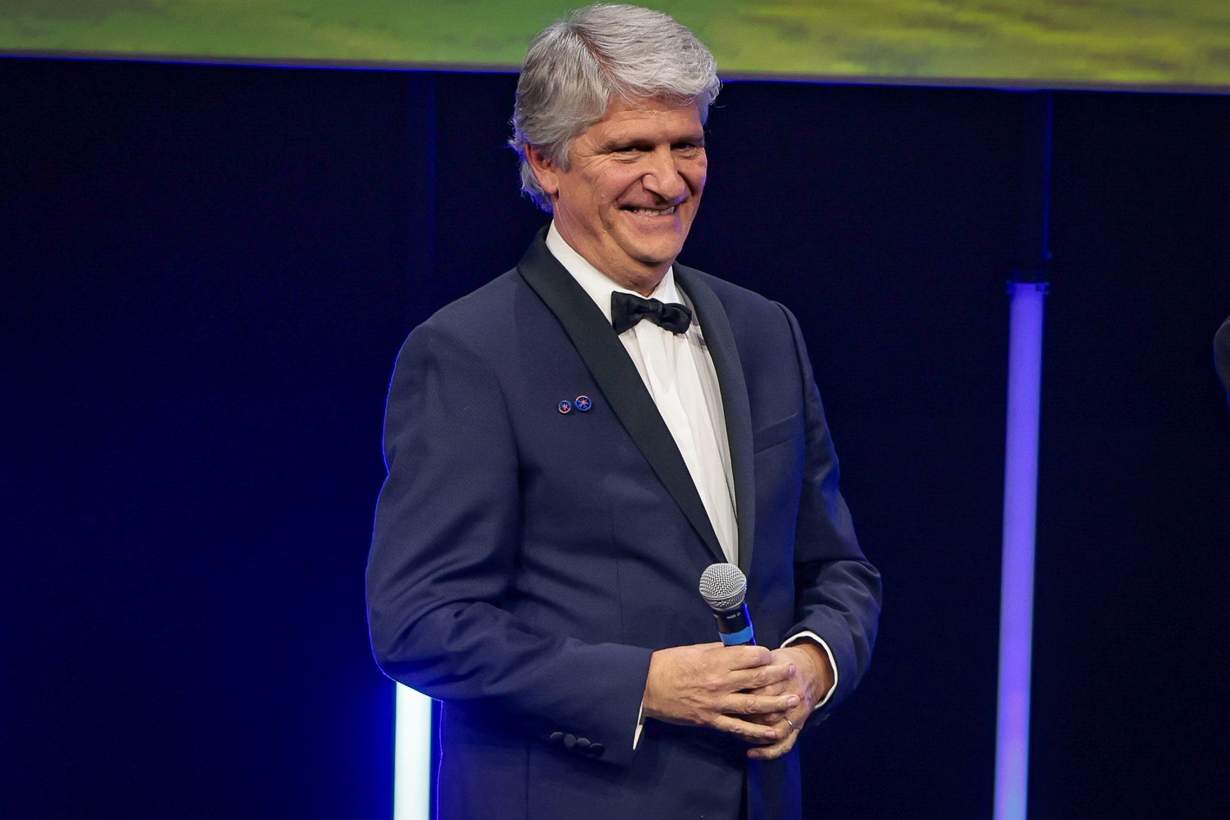 BACK TO THE BEGINNING
With Great Britain through its national Federation – The Auto-Cycle Union (ACU) – being one of the founding members of the FIM, it is a real and proud moment to be hosting the FIM Awards for the first time in this key country. Since that defining moment in 1904, this small northern European island has played an important role in the history of motorcycle racing and has established itself as a significant player and contributor on the international stage, not least through its many former and current FIM World Champions.
Reinforcing Great Britain's success at the highest level, tonight we welcome a total of eleven individual 2023 FIM World Champions and one Team FIM World Champion representative from the host nation to the stage to collect their well deserved and respective gold medals. Set beside this magnificent river, the ACC Liverpool with its nearby Pier Head UNESCO World Heritage Site and world-famous Albert Dock is a fitting location for not only the home champions but for all our 2023 FIM World Champions to be presented their prizes.
Each season, the FIM Awards provides a special and unique moment, when we have all our FIM World Champions – new and returning – together in one place, and we can take the opportunity to recognise, applaud and celebrate their achievements as individuals in many cases, but also as part of their national or sporting team in other cases too. Across our many disciplines, every one of our heroes' and heroines' incredible skill and bravery is without doubt.
In addition to celebrating sporting success, equally we are here to acknowledge the efforts of all those involved in and the winners of the FIM Trophies that now encompasses; Women in Motorcycling; Environment; Fair Play; and Trophy for The Future.
Now in its second year, Ride to FIM Awards - the Future of Motorcycling, which has been a journey of four events starting back in early August and leading up to the FIM Awards that have helped cement the cooperation between the world of motorcycle sport, the industry and media together with its cultural and social aspects.
On behalf of the FIM I would like to offer my sincere thanks to the ACU, the city of Liverpool for its kind hospitality and support. Also, I would like to extend a heartfelt thank you to the entire FIM family, that includes our champions, riders, teams, manufacturers, federations, promoters, clubs, organisers, sponsors, supporters and many volunteers for their continued work and commitment to our sport.
Finally, thank you to you all for joining us here in this great city or by sharing this special occasion with us through our livestream on FIM-MOTO.TV and via social media.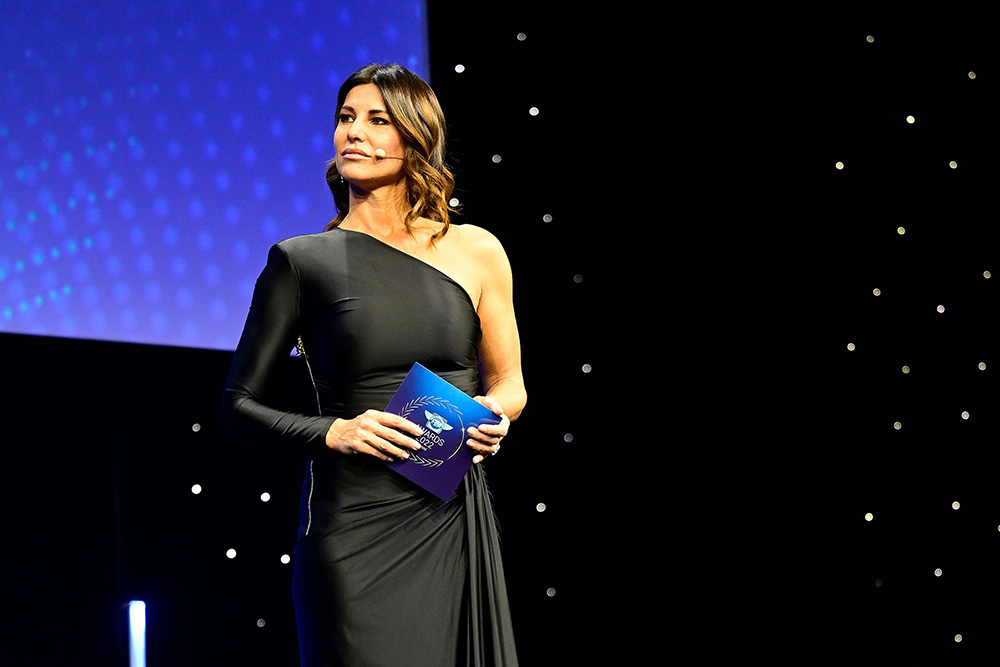 Barbara Pedrotti
Having grown up with a great passion for sport and a keen sports player herself, Barbara soon managed to transform her passion into her occupation.
After presenting minor shows and sporting events, thanks to the professionalism shown on site and the dedication which always characterises her work, she has managed to develop a career that now includes international events such as, the Giro d'Italia (Cycling Tour of Italy) and the World Championships of various disciplines, as well as working in Formula1, MOTOGP and different UEFA events.
In parallel to her career as a sports presenter, Barbara has built a career in television working with establishments such as Sky, Mediaset and beIN Sports France. She has enjoyed a life dedicated to sports: played, commentated and related, in which engines have always played a leading role, thus making her the perfect presenter for the FIM Awards.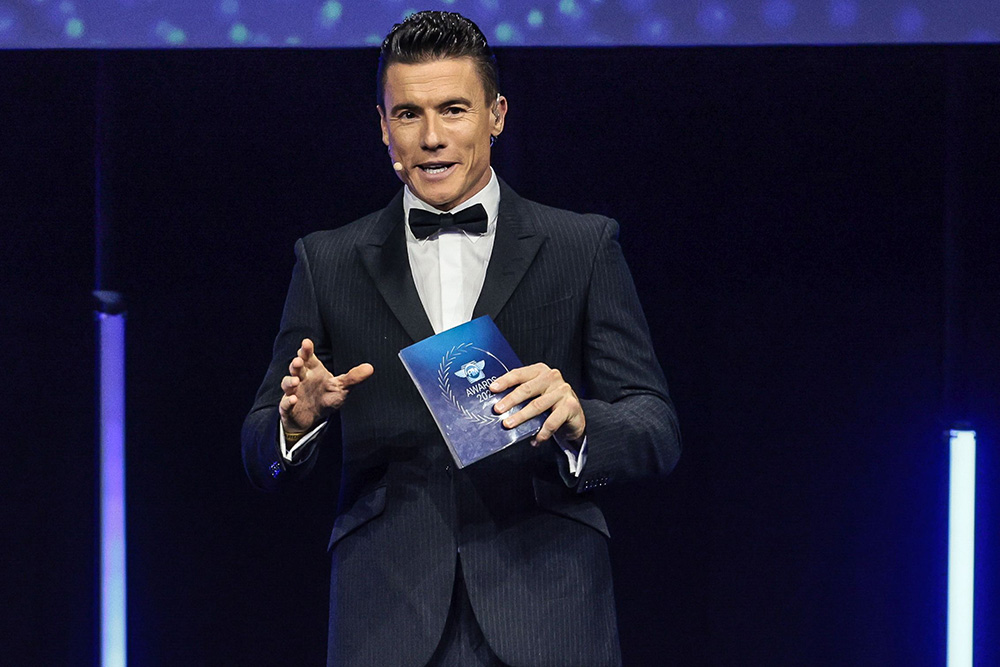 James Toseland
As a double FIM World Champion and accomplished musician, James Toseland oozes both passion and harmony, which he is sure to bring to the FIM Awards again.
The British born professional racer who retired from the sport in 2011 due to a wrist injury, though not before claiming the FIM World Superbike World Championship in 2004 and 2007, has more latterly focused on his music career. His piano and vocal skills within his aptly named Toseland band have seen his album reach the top 40 of the UK Rock chart.
James remains part of the motorcycle community through his TV work with Eurosport and Discovery+. Toseland's continued close connection with the sport makes him the perfect choice as one of the FIM Awards presenters.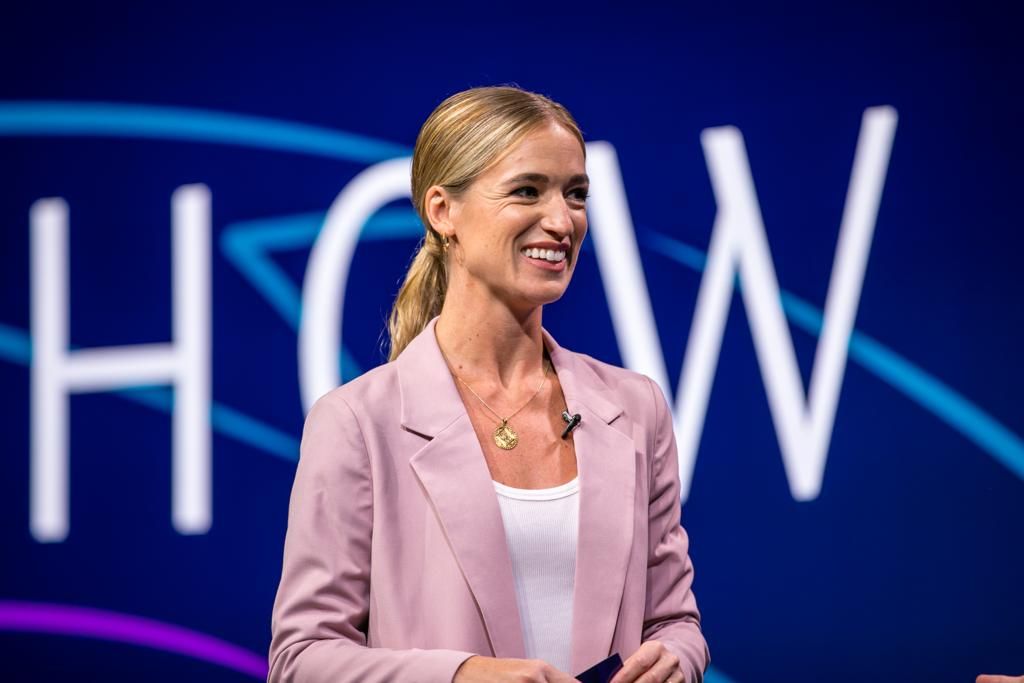 Rachel Stringer
Rachel Stringer is a sports broadcaster currently hosting the World Superbikes on Discovery in the UK and has also hosted and reported on the MotoGP for TNT Sports. Prior to this Rachel spent five years working in the British Superbike paddock as the pit lane reporter, also for Discovery.
This year Rachel also worked on the historic 100-year anniversary of Le Mans 24 Hour race for Discovery alongside working as the host for Goodwood's prestigious motorsports calendar, Members Meeting, Festival of Speed and Goodwood Revival.
Away from motorsports Rachel also hosts several other sports including Athletics, Football, Tennis and esports.
Formerly an international 800m runner, when Rachel is not hosting a major sporting event she is training for her next marathon and trying to better her personal best time of 2:51.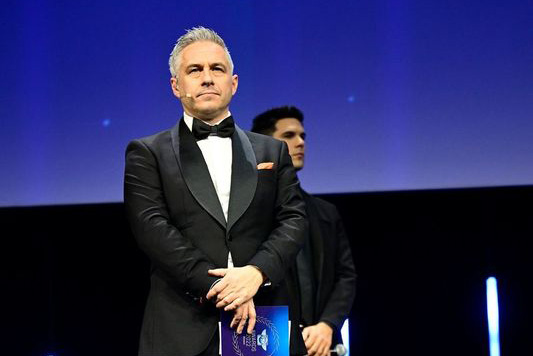 Matthew Roberts
Matt Roberts is a recognised face of the FIM World Superbike Championship and FIM MotoGP World Championship in the UK, thanks to a twenty-year broadcasting career with Dorna Sports, the BBC, ITV, Eurosport and Discovery+.
Matt began his career as a journalist with Dorna back in 2000, before joining the BBC as MotoGP pit-lane reporter in 2006 and becoming their main anchor in 2011, before making the switch to Eurosport in 2014 and covering a host of sporting events including the Winter Olympics.
Matt is also a successful writer, translator and bi-lingual event MC, and has been a regular presenter at the FIM Awards for the past decade.
The event has been designed to find the best local solutions and minimise the environmental and climate footprint.