I have great pleasure in welcoming everyone to the impressive Palacongressi Rimini – IEG Expo, which is a new venue for the annual FIM Awards Ceremony. As a province of the Emilia-Romagna Region, which is at the centre of the 'Romagna Destination' Tourist District, Rimini has strong passion and connection with motorcycling, so it is the perfect location to host this prestigious event.
2022 has been a very special and important season after the impact of the pandemic, with the much-improved health conditions allowing racing to return to all continents plus the opportunity to welcome back the fans to all the different disciplines. It has been a year when our sport returned to its more normal pattern.
The FIM Awards is always a magical and proud moment, when we have all our FIM World Champions – new and returning – together in one place, and we can take the chance to recognise, applaud and celebrate their achievements as individuals in many cases, but also as part of their national or sporting team in other cases too. Irrespective of their discipline, every one of our heroes' and heroines' incredible skill and bravery is without doubt.
This unique occasion is more than just about celebrating sporting success, as equally we are here to salute the efforts of all those involved in and the winners of the FIM Trophies that now encompasses; Women in Motorcycle Trophy; FIM Environmental Trophy; FIM Family Trophy; FIM Trophy for The Future; and FIM Road Safety Trophy.
New for this year is the launch of the project - Ride to FIM Awards - the Future of Motorcycling, which has been a journey of four events starting back in September and leading up to the FIM Awards that have helped cement the cooperation between the world of motorcycle sport, the industry and media together with its cultural and social aspects.
On behalf of the FIM I would like to pay special thanks to the Federazione Motociclistica Italiana, Emilia Romagna, Comune di Rimini, Misano World Circuit Marco Simoncelli and MotorValley for their kind hospitality and support. Also, I would like to extend our thanks to the entire FIM family, that includes our champions, riders, teams, manufacturers, federations, promoters, clubs, organisers, sponsors, supporters and many volunteers for their continued work and commitment to our sport.
Finally, thank you to you all for joining us here in Rimini or by sharing this special occasion with us through our livestream and via social media.
Jorge Viegas
FIM President
The Masters of Ceremony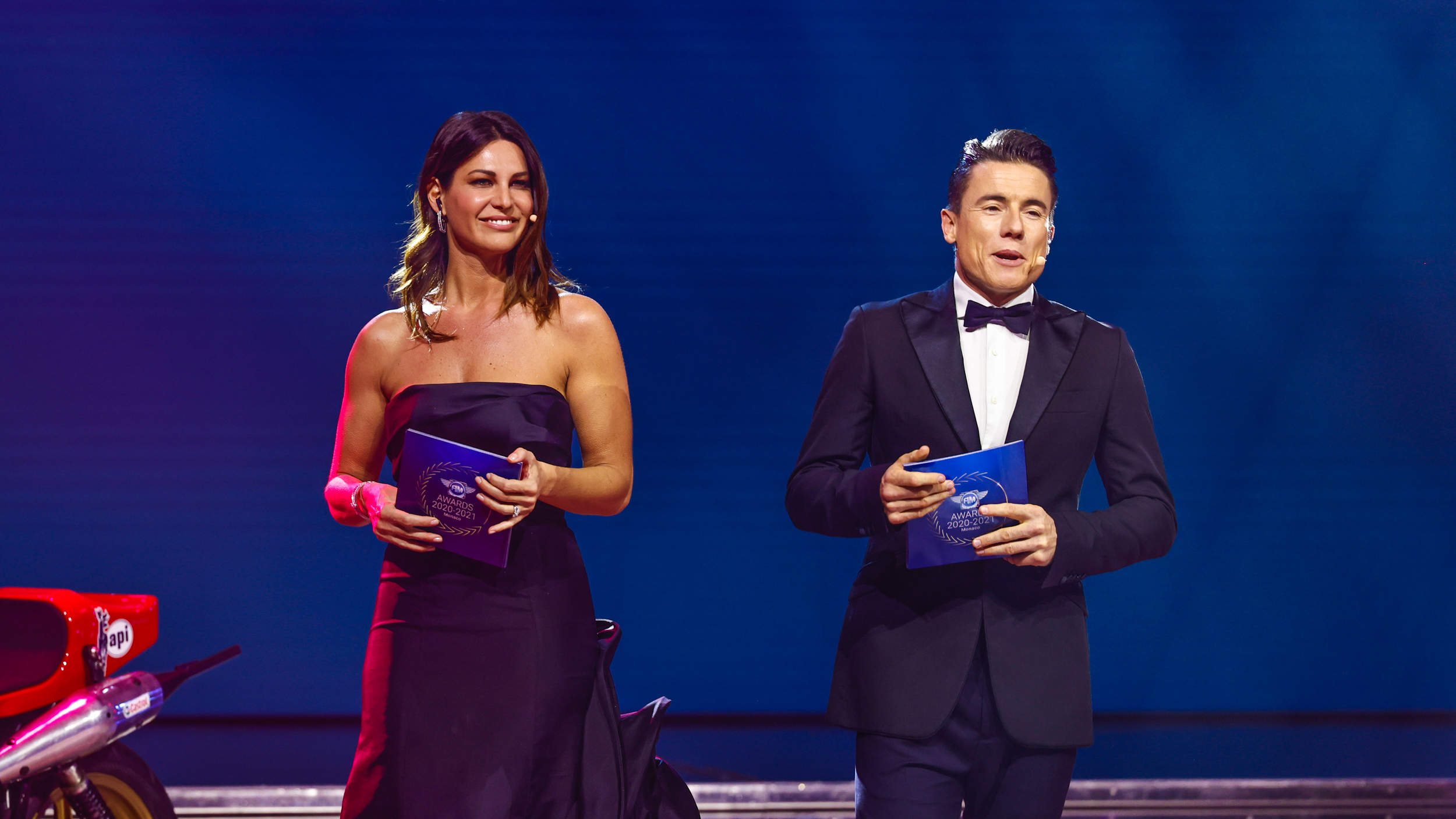 Having grown up with a great passion for sport and a keen sports player herself, Barbara soon managed to transform her passion into her occupation.
After presenting minor shows and sporting events, thanks to the professionalism shown on site and the dedication which always characterises her work, she has managed to develop a career that now includes international events such as, the Giro d'Italia (Cycling Tour of Italy) and the World Championships of various disciplines, as well as working in Formula1, MOTOGP and different UEFA events.
In parallel to her career as a sports presenter, Barbara has built a career in television working with establishments such as Sky, Mediaset and beIN Sports France. She has enjoyed a life dedicated to sports: played, commentated and related, in which engines have always played a leading role, thus making her the perfect co-host.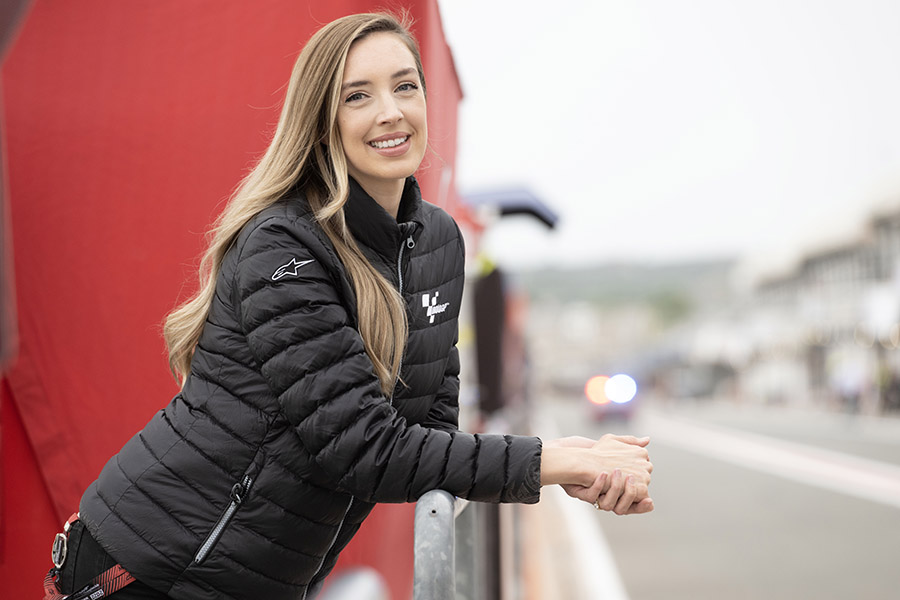 An experienced motorsport broadcast journalist and reporter who has worked in MotoGP since 2015 and more recently known for her work with W Series.
After graduating with a BA (Hons) in Broadcast Journalism, Amy has dedicated her entire career to working in motorsport. She is also known for her time covering the FIM MXGP World Motocross Championship and FIM Speedway Grand Prix.
Her career in television has seen her work for an array of broadcasters including ITV, Channel 4, Sky Sports and Fox Sports alongside hosting large scale live events such as the Autosport International Arena and the British Speedway Grand Prix in Cardiff's Principality Stadium.
Her passion to see more women participate in motorsport has seen her contribute to various initiatives such as FIA's Girls on Track (previously Dare To Be Different), Women in Motorsports Day and W Series since it's inaugural season.
As a double FIM World Champion and accomplished musician, James Toseland is sure to ooze both passion and harmony as he makes his debut as an MC at the FIM Awards.
The British born professional racer who retired from the sport in 2011 due to a wrist injury, though not before claiming the FIM World Superbike World Championship in 2004 and 2007, has more latterly focused on his music career. His piano and vocal skills within his aptly named Toseland band have seen his album reach the top 40 of the UK Rock chart.
James remains part of the motorcycle community in his role as team manager for the Wepol Racing Team who have riders in the FIM Supersport and Supersport 300 World Championships and through his TV work with BT Sport. Toseland's continued close connection with the sport makes him the perfect choice as co-host.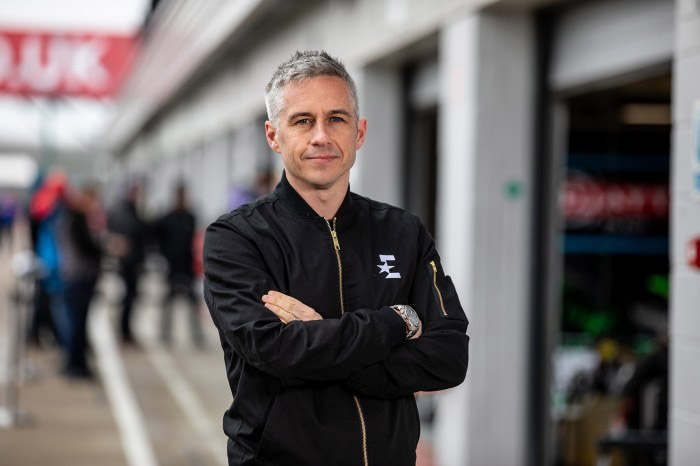 Matt Roberts is the current live television host of the FIM World Superbike Championship on Eurosport and Discovery+, as well as select rounds of the FIM MotoGP World Championship on ITV in the UK.
Matt began his career as a journalist with Dorna Sports back in 2000, before joining the BBC as MotoGP pit-lane reporter in 2006 and becoming their main anchor in 2011, before making the switch to Eurosport in 2014.
Matt is also a successful writer, translator and bi-lingual event MC, and has been a regular host at the FIM Awards since 2013.
Our Event Interviewers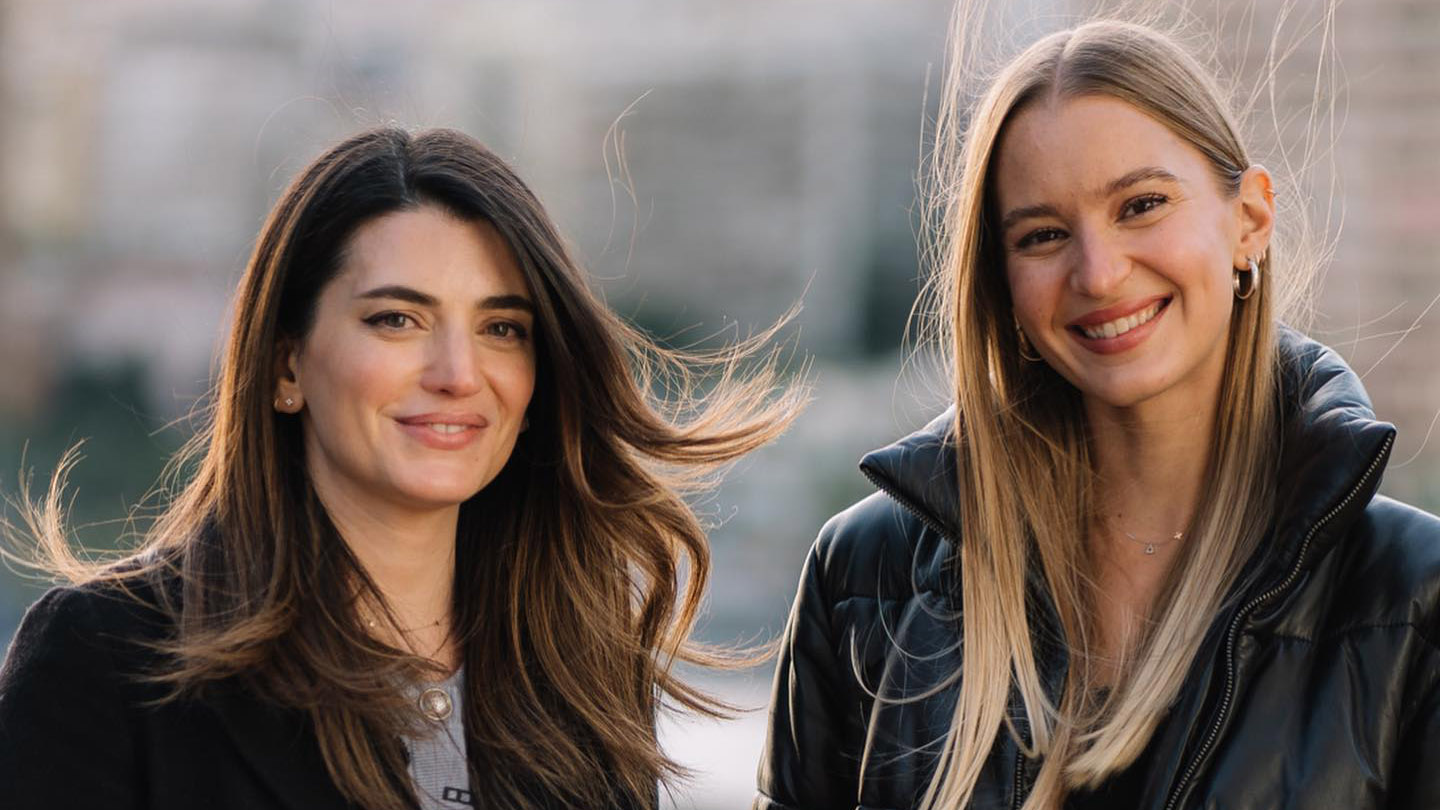 Graduated from the American University of Paris with a Degree in International Business Administration and a Minor in Global Communications, Vanessa is fluent in English, French, Spanish and Italian. She was first introduced to the world of racing by her brother in 2007 while he competed in the Stock600 European Championship. Ever since, she has never left the motorcycling world - she even became a podcast host for Red Bull Spain and virtually hosted events during the pandemic. She also collaborated as a MotoGP consultant for the documentary "Brad Binder: Becoming 33".
Born in Slovakia, raised in Greece, Dominika sports a 17-year long career in high fashion modeling. She is a rider, content creator (Dominika Rides) and ambassador for well-known brands like Ducati, Scrambler Ducati, Cardo Intercom, Quadlock, TCX boots and HJC helmets. In 2020-2021, she hosted the Red Bull MotoGP Rookies Cup and managed their social media during the weekends. Dominika has also hosted the 'Red Bull MotoBoost Lecture' in Motorland (Aragon) with very special guests Dani Pedrosa and Jeremy McWilliams. Her enthusiasm and experience on camera promises to bring fresh air and affection to the motorcycle industry!
Entertainment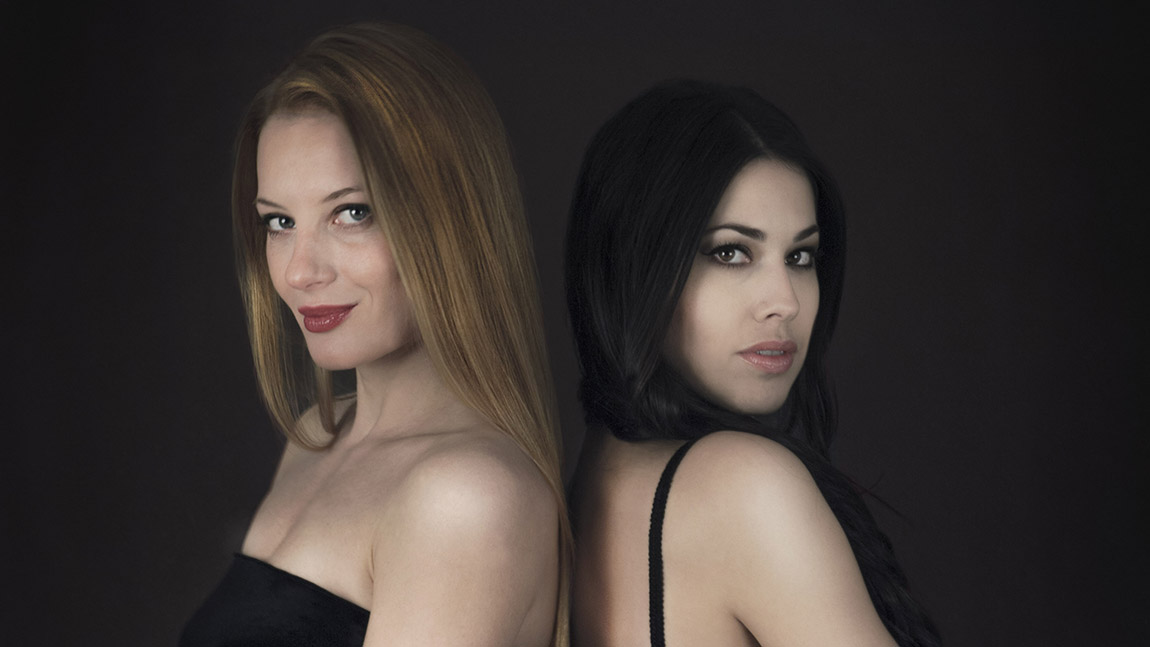 Russian mezzo-soprano Anna Konovalova began her musical studies at the Opera Studio "Art Theater of Moscow Galina Vishnevskaya". She then graduated with honors in Italy at the Santa Cecilia Conservatory in Rome, perfecting herself with the famous mezzo-soprano Luciana D'Intino and Maestro Alberto Zedda at the Accademia Rossiniana in Pesaro.
Artist with a brilliant vocal and interpretative versatility that allows her to range from opera to jazz and musicals. She has performed in prime time television programmes both in Italy (Rai Uno) and in Russia as well as in prestigious Italian and foreign festivals and theaters: Rossini Opera Festival, Festival d'Aix-en-Provence, Novaya Opera in Moscow, Opéra Royal de Wallonie, Operafestival di Roma, Maggio Fiorentino in Florence.
Federica Caseti Balucani, a soprano of Umbrian origin, is a fine elegance performer. After graduating with honors in opera singing at the Bruno Maderna Conservatory and vocal improvement studies, she has trod the stages of the most important Italian theaters (Gran Teatro La Fenice in Venice, Teatro di San Carlo in Naples, Teatro Ponchielli in Cremona , Anfiteatro del Vittoriale degli Italiani, Teatro Massimo in Palermo, Auditorium Santa Cecilia in Rome, Festival dei Due Mondi in Spoleto), adapting her versatile and recognizable vocalism also to pop music.
Thanks to a wide and eclectic repertoire, she has a steady assignment with the State Police Band.
She was a soloist in the concerts of the prestigious Milan Symphony Orchestra and indicated by Maestro Ennio Morricone as a worthy interpreter of his most famous soundtracks.
The event has been designed to find the best local solutions and minimise the environmental and climate footprint.