MOTO2
Augusto Fernandez
Born on 23 September 1997 in Madrid, Spain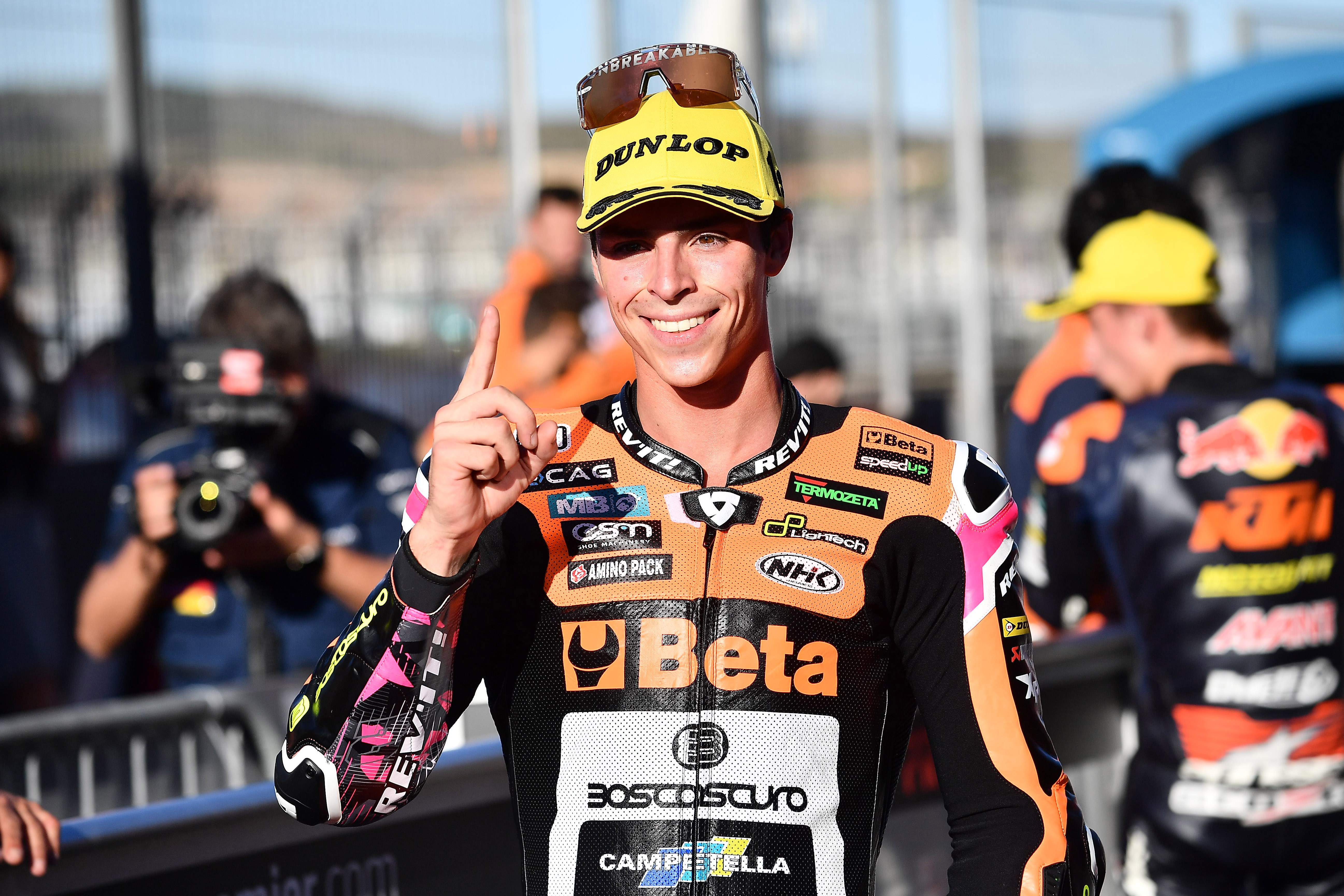 2022 FIM MOTO2 GRAND PRIX WORLD CHAMPION
WORTH THE WAIT!
It has taken him six hard-fought seasons to battle his way to the top and Spain's Augusto Fernandez – KTM finally earned the right this year to call himself the FIM Moto2 Grand Prix World Champion.
The twenty-five-year-old from Madrid first contested the Moto2 series in 2017, but it was not initially plain-sailing, and he was forced to wait another two years to get on the podium when he took three wins on his way to fifth in the World.
Last year, despite retiring from four of the first eight races, he matched this career-best finish thanks to six podium finishes in the last ten races and he carried this momentum into the off-season.
After narrowly missing the podium at the opening two GPs of 2022, disaster struck in Argentina when Fernandez failed to complete a lap and he then struggled to break the top ten in America before another DNF in Portugal.
He was back on the pace in Jerez at the start of May in fourth before taking his first win of the season two weeks later at Le Mans.
A hat-trick of wins in Germany, Holland and Great Britain put him firmly on the pace and another run of podiums in San Marino, Aragon and Japan ensured he was a contender heading into the final races of the year.
However, he put himself on the back foot when he crashed out at Australia's Phillip Island, although fate was in his favour.
Series leader Ai Ogura – Honda crashed on the final lap of the penultimate round in Malaysia handing Fernandez the series lead and the Japanese rider fell again in the championship showdown in Valencia where Fernandez's second place earned him the title by twenty-nine-and-a-half points.
PALMARES
FIM Moto2 Grand Prix World Champion: 2022