SPEEDWAY UNDER 21
Bartosz Smektala
Born on 22 August 1998 in Śrem, Poland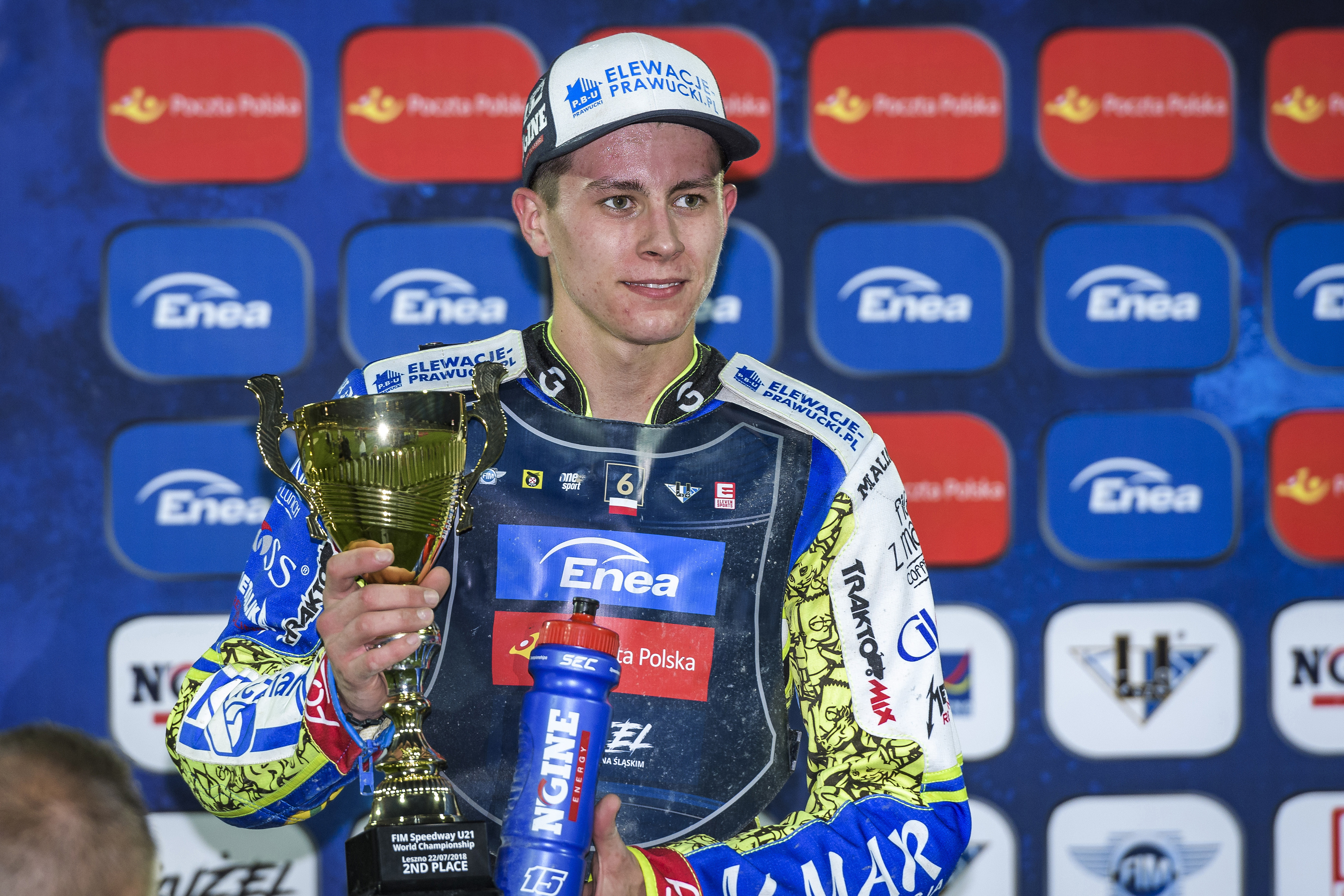 2018 FIM SPEEDWAY UNDER 21 WORLD CHAMPION
BARTOSZ BAGS THE TITLE
Bartosz Smektala gained revenge on his compatriot Maksym Drabik after another sensational battle for the FIM Speedway Under 21 World Championship, with the two Polish riders swapping their final championship positions from 2017 as Bartosz bagged the title at the final round in Pardubice in September.
After three qualifying rounds in the Czech Republic, Sweden and Poland in June, the first of three finals took place at the end of the month at the Daugavpils track in Latvia, where Drabik opened his defence by establishing a three-point advantage over Smektala and British youngster Robert Lambert, who briefly led the final before conceding to Drabik.
The defending champion then claimed an unbeaten 21-point haul in the second final on home soil at Leszno in July to establish a clear six-point advantage over Smektala, with Lambert a further five points back after being squeezed out in the semi-final. However, drama was to follow from the start in Pardubice, with Drabik taking only three points from his first two rides, having dropped only one point in the previous fourteen races in this competition.
Smektala looked like he would dominate on the superbly prepared track butDrabik recovered his composure to collect eleven points and reach the last race with a one-point lead overall. However, the Final was to prove his downfall after he was boxed out in a first-bend scramble and was unable to make any impression on Smektala, who cruised to the win ahead of Lambert and snatched the title by two points.
PALMARES
World title – 2018