Cross-country Rallies Legend
Cyril Despres
Born on 24 January 1974 in Nemours, France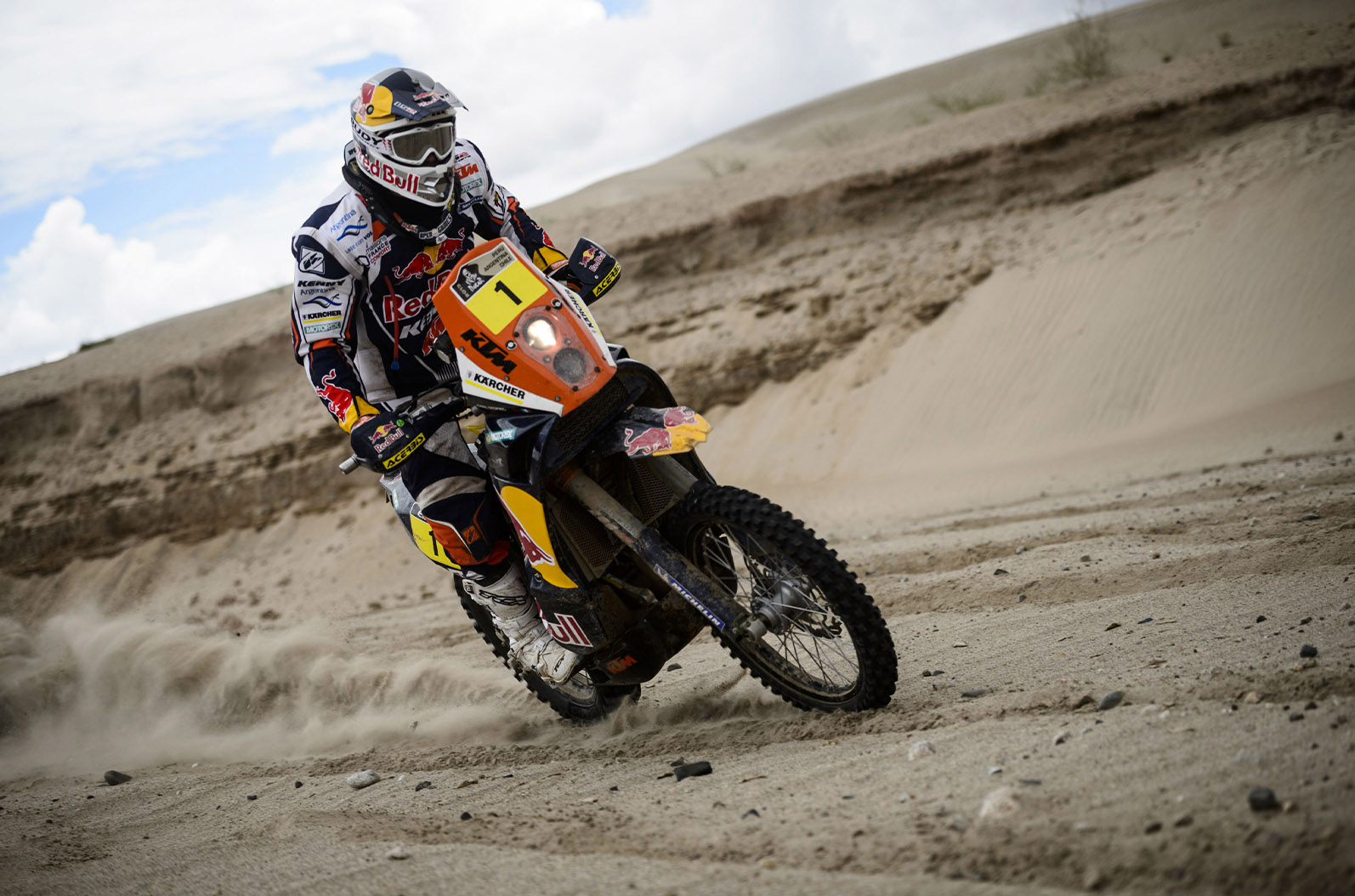 GALLIC BULLET!
In an event where just finishing is a monumental achievement, Cyril Despres has proven himself to be the master of the infamous Dakar Rally not once, but five times to cement his position as a bona fide legend of quite possibly the most demanding discipline in motorcycle sport.
In the space of nine years the forty-seven-year-old Frenchman won the event five times including back-to-back victories in 2012 and 2013.
The son of restauranteurs, Despres kicked off his off-road career in 1998 and won a national title in his rookie season and two years later competed in his first Dakar, finishing sixteenth.
His first stage win came the following year and he began a run of ten consecutive podium finishes in 2003 – a remarkable achievement in an event that is such a notorious war of attrition.
Despres is also an accomplished extreme enduro competitor and has won the Red Bull Romaniacs three times and the Erzberg Rodeo twice, although more recently his focus has shifted to four wheels – with considerable success.
Although he has yet to hit the same dizzying heights with his left foot as he has with his right hand, Despres has driven to a Dakar podium finish and has also achieved victories at the punishing Silk Road Rally.
PALMARES
Dakar Rally winner - 2013, 2012, 2010, 2007, 2005