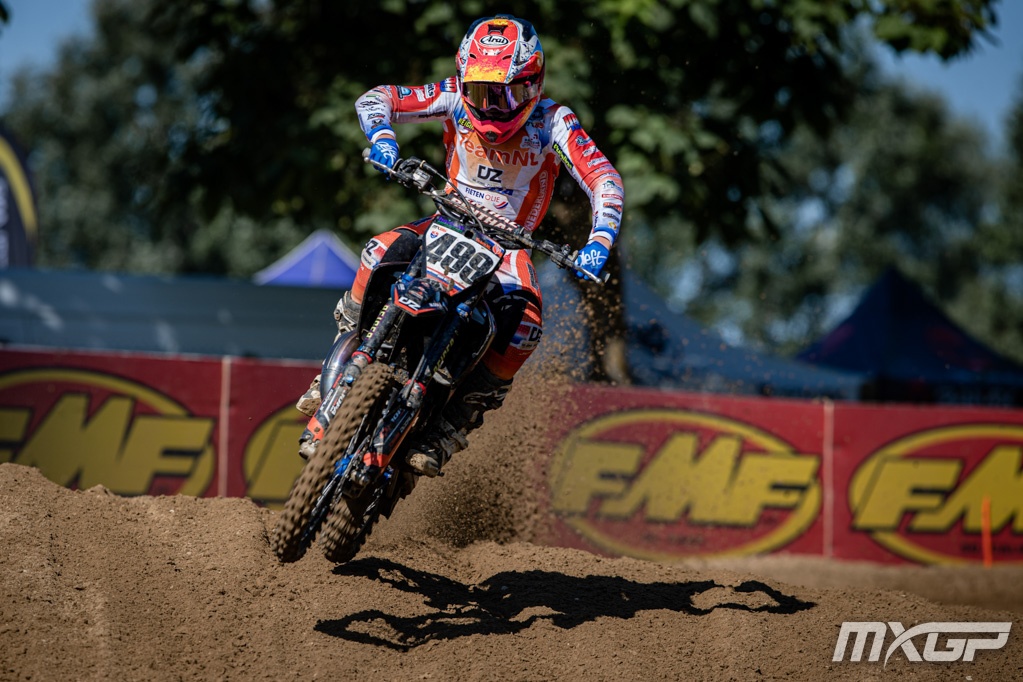 FIM 85cc Junior Motocross World Champion
DANI DOES IT!
Dutch riders have always been well known and feared for their speed in sand, though modern Motocross demands that anyone looking to achieve the ultimate accolade of an FIM World Championship must excel on all surfaces and this fact is fully recognised by Dani Heitink.
The fourteen-year-old – whose hometown is around one-hundred kilometres to the east of Amsterdam – grew up racing in sand, but regularly trains in hard pack conditions and this preparation paid off at Bucharest in Romania at the start of July when he raced to the 2023 FIM 85cc Junior Motocross World Championship.
Competing against a stacked class of up-and-coming racers including Jarne Bervoets and Travis Leok – whose fathers Marnicq and Tanel are both Motocross legends – and cheered on by a large contingent of family members who made the long journey, Heitink took an early advantage when he won the opening moto by just under four seconds.
Despite struggling out of the gate in the final moto, Heitink was able to pass his way up to third by half-distance which was good enough for the title, however champions rarely settle and in the closing stages of the race he pushed through to second.
Heitink is a big fan of his GP-winning compatriot Glen Coldenhoff and it is natural that he has his sights set on a career in Motocross and ultimately wants to progress to the MXGP elite. It is a long and exciting journey that will continue with a move to a 125cc machine next year and while there are no guarantees in this sport be sure to make a note of his name.
PALMARES
FIM 85cc Junior Motocross World Champion: 2023