LONG TRACK
Dimitri Bergé
Born on 5 February 1996 in Marmande, France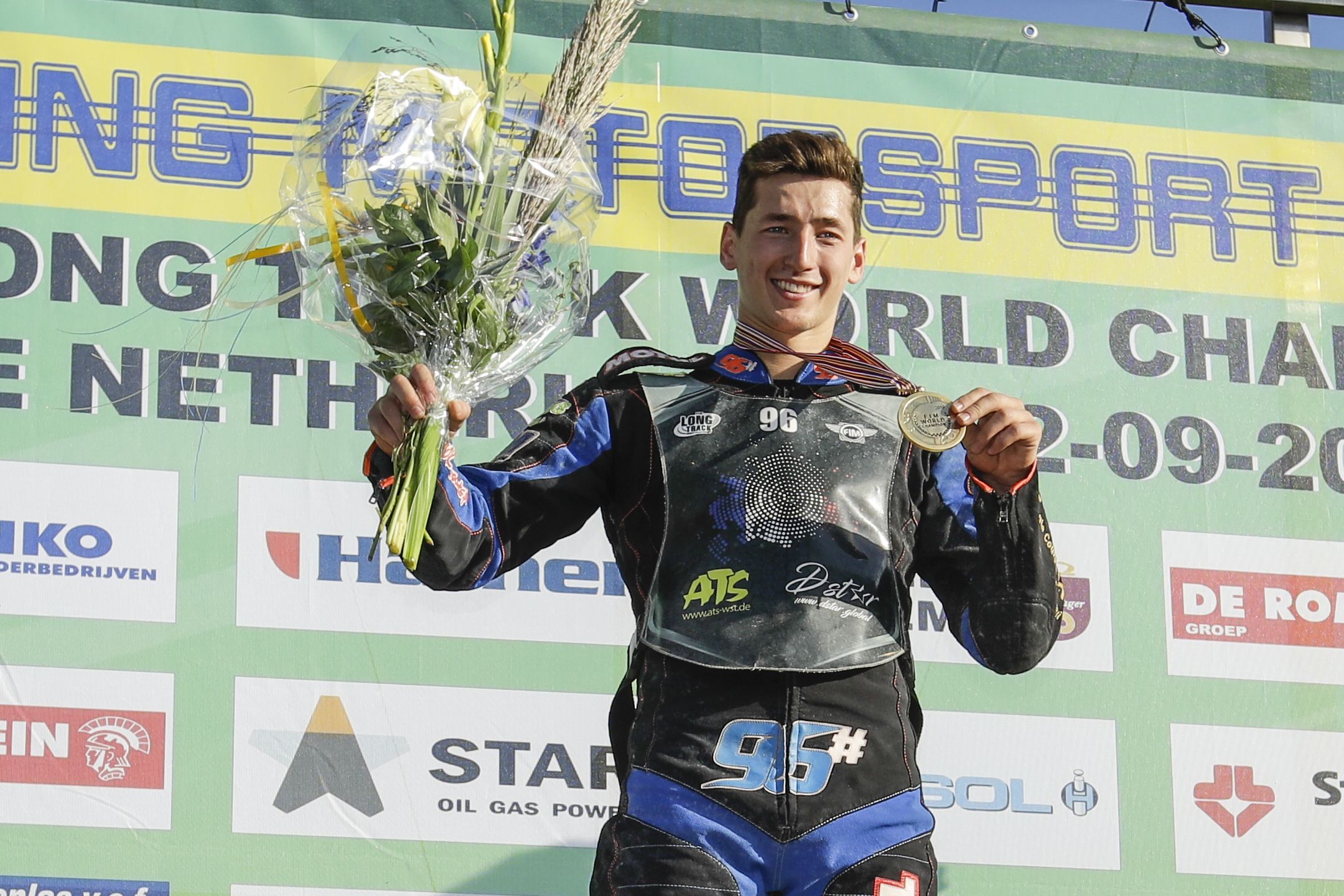 2019 FIM LONG TRACK WORLD CHAMPION
BERGÉ BITES BACK
Dimitri Bergé made up for his capitulation in the final meeting of the FIM Long Track World Championship last year, when he conceded the title by a single point to Martin Smolinski, gaining revenge on his German rival in a dramatic climax to 2019.
Smolinski took an early championship lead with twenty-four points from the opening round on home turf in Herxheim and after Bergé levelled the scores in his own local round at La Reole, the German edged ahead again by three points in Mühldorf. Home advantage then swung back the way of Bergé at Morizes, where the pair met four times with honours even at two wins apiece, but the Frenchman claiming the final to take the championship lead for the first time.
With just one point between them going to Roden in the Netherlands for their title showdown, the pair traded points throughout the qualifying races and were tied going into the semi-finals. The championship was effectively decided when Smolinski made a rash move on former champion Mathieu Trésarrieu and clipped the Frenchman's rear wheel, bringing down both riders, and was disqualified.  
With Trésarrieu too far adrift in the championship to challenge, Bergé duly won the other semi-final to ensure his first individual title and provide 2019 FIM Long Track of Nations winners France with their second gold medal of the year.
PALMARES
World title – 2019