ICE SPEEDWAY
Dinar Valeev
Born on 25 August 1995 in Russia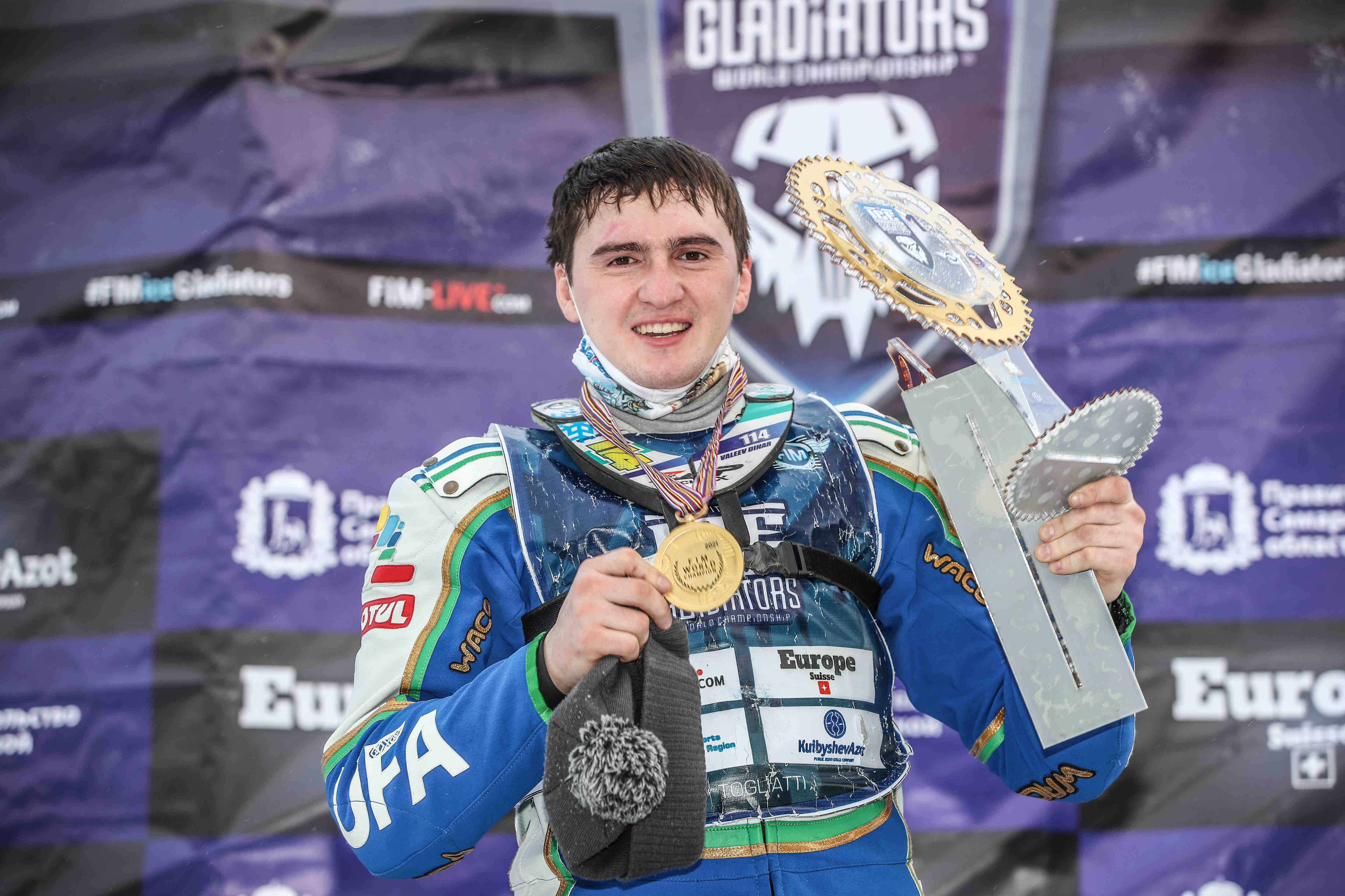 2021 FIM ICE SPEEDWAY WORLD CHAMPION
VALEEV'S THE HOME HERO!
MFR riders used home advantage to full effect to once again dominate the FIM Ice Speedway World Championship, held in February at Togliatti on the banks of the River Volga.
Following an all-action opening day, former champion Dmitry Khomitsevich led Igor Kononov, but it was third-placed Dinar Valeev who was destined to come out on top after a dramatic second day of racing.
With the temperature hovering around minus nine degrees Celsius, the trio of MFR stars along with defending champion Daniil Ivanov – who was aiming to make it three titles in a row – went head-to-head for the biggest prize in the sport.
Valeev drew the inside gate with Khomitsevich on his shoulder flanked by Kononov and Ivanov.
Attempting to defend his narrow championship lead with a bold outside pass, Khomitsevich drifted wide and hit the bales which caused the race to be red-flagged and earned him a disqualification.
From the restart Valeev stormed to victory ahead of Kononov, leaving the pair tied on points at the top of the table and setting up a dramatic race-off to determine the final destination of the 2021 title.
Valeev led into the first turn and maintained his advantage until the third lap when Kononov forced his way to the front, but Valeev was not about to be denied his first World Championship and he retook the lead and then made the pass stick to secure the title.
PALMARES
FIM Ice Speedway World Champion - 2021