FLAT TRACK
Ervin Krajcovic
Born on 1 June 1991 in Prague, Czech Republic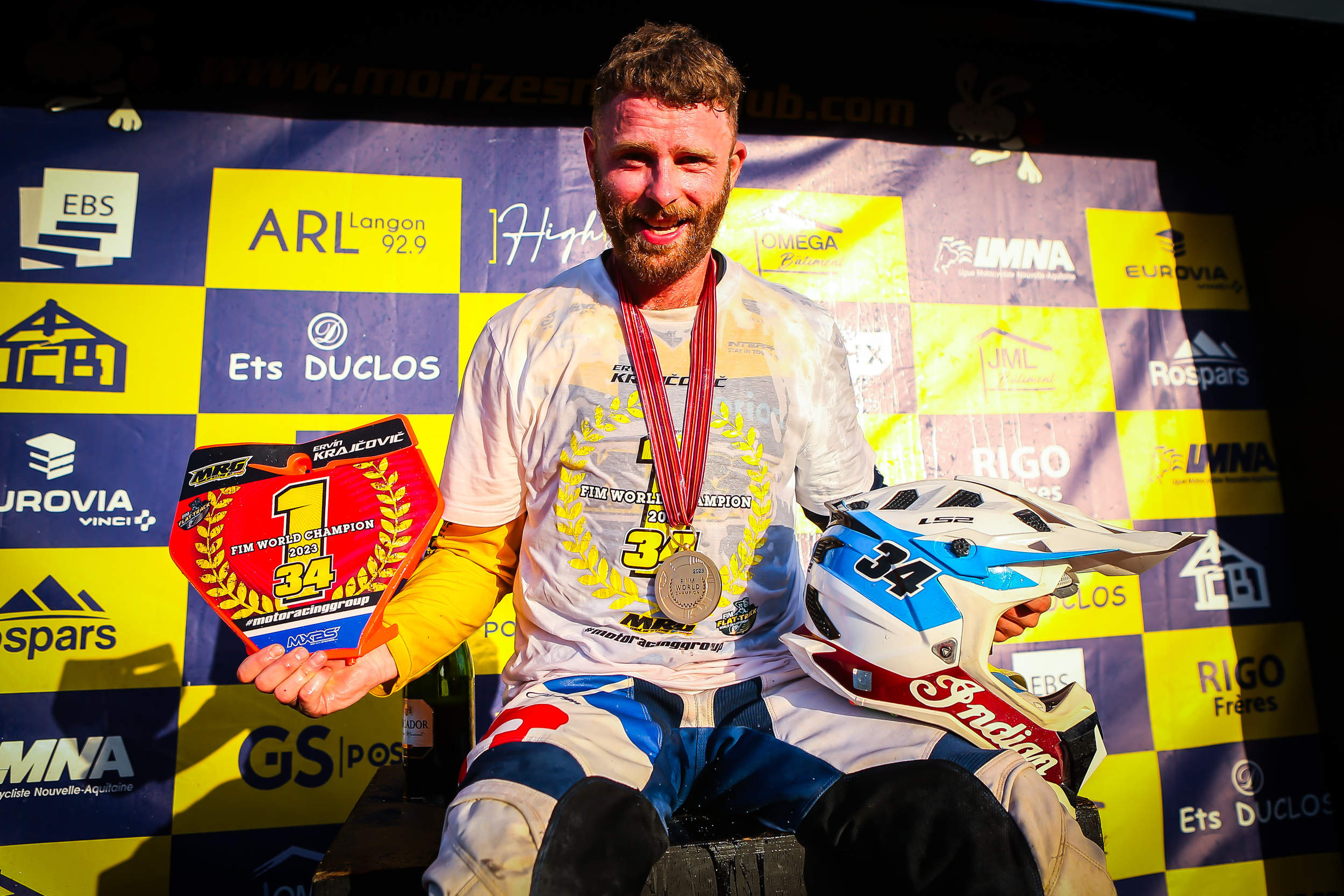 2023 FIM Flat Track World Champion
THE CZECH CHARGER!
2023 saw the thirteenth edition of the FIM Flat Track World Championship and it was Ervin Krajčovič – KTM who raced to his debut FIM World Championship title and the first in the discipline for a rider from the Czech Republic.
The thirty-two-year-old is a former Motocross rider who gave up the sport because of injuries before beginning his Flat Track career just three years ago. His natural talent on two wheels quickly shone through and in 2022 his ability to throw a 450cc four-stroke machine sideways at high speeds was rewarded with an FIM bronze medal.
Contested over five action-packed Finals, the 2023 title fight got under way at a rain-affected Belle Vue in Great Britain in August where Krajčovič battled the elements to open his account with a hard-fought second in extremely challenging conditions.
Fast forward five weeks and the second Final of the season was staged at Debrecen in Hungary where a third-placed finish was good enough to give Krajčovič a series lead that, despite no shortage of extremely fast challengers attracted to this growing sport, he would hold until the end.
Missing the podium one week later in Boves in Italy, Krajčovič nevertheless managed to extend his championship advantage as his rivals failed to capitalise and the following weekend he strengthened his grip on the title with third on home ground at Pardubice.
With defending champion Gerard Bailo – KTM from Spain emerging from a truly international pack of racers as his main challenger, Krajčovič headed to the fifth and deciding Final in Morizes in France in early October where a fifth-place finish in the twelve-rider concluding race of the afternoon saw him sign off from the series with a six-point advantage.
PALMARES
FIM Flat Track World Champion: 2023