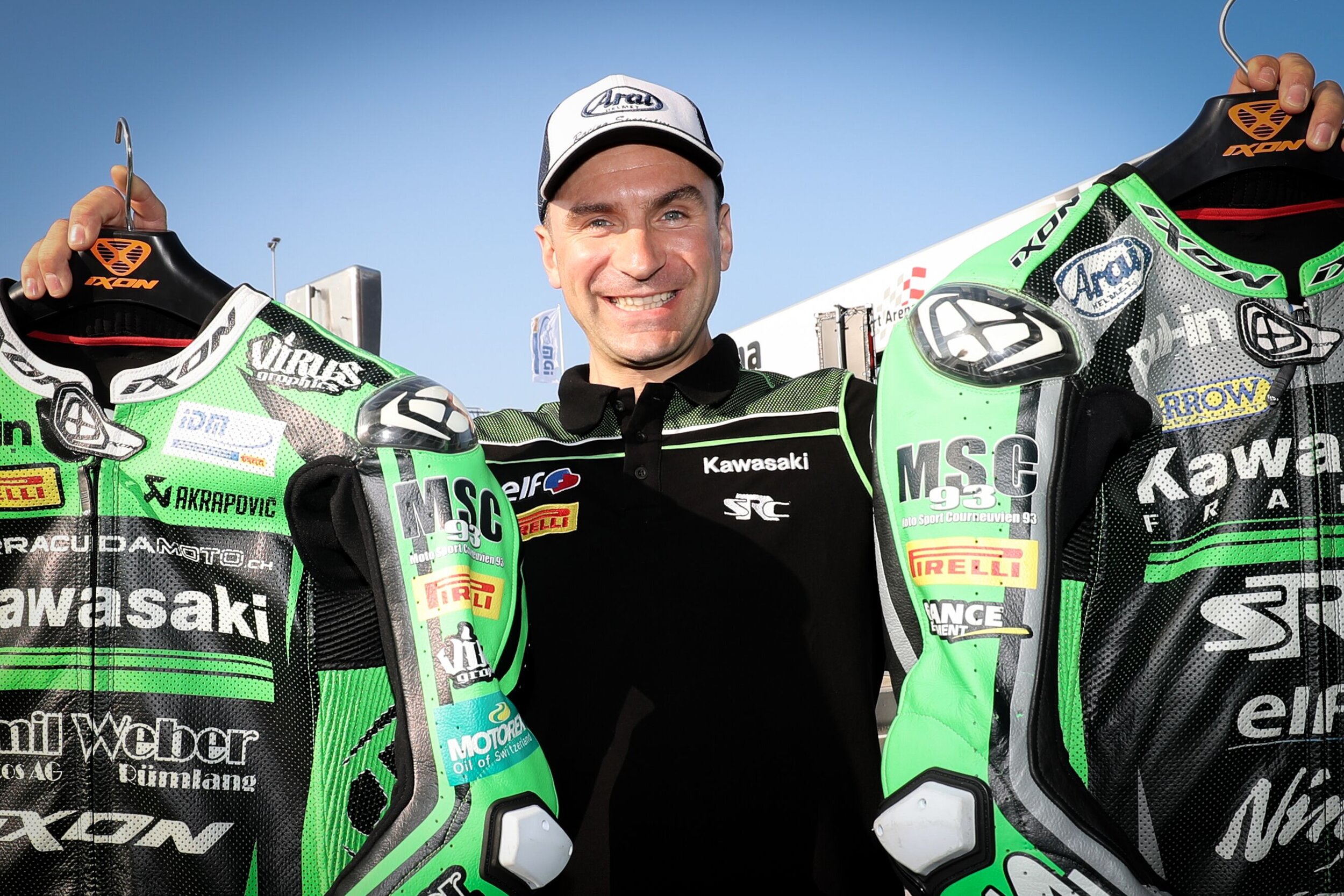 2019 FIM ENDURANCE WORLD CHAMPION
ERWAN'S EXPERIENCE FINALLY TURNS TO GOLD
Erwan Nigon finally became an FIM Endurance World Champion in 2019, after re-joining Kawasaki following a ten-year absence that saw him ride for four other different manufacturers and official teams. After making his FIM EWC debut in 2008 with Team Kawasaki France, the Frenchman went on to ride for GMT94 Yamaha, BMW Motorrad France, Suzuki Endurance Racing Team and Honda Endurance Racing, claiming a host of podium finishes and a memorable victory at the 24 Heures Motos with SERT in 2014. However, it was his return to ride the ZX-10R of Team SRC Kawasaki France that finally led to a gold medal, following that dramatic season finale at Suzuka.
The vastly experienced thirty-six year-old celebrated his first career title in the French 125cc Open class in 2001, before stepping up to the FIM 250cc Grand Prix World Championship and enjoying two seventh place finishes. After making the switch to 1000cc four-strokes he made his FIM EWC debut in 2007 and was crowned French Superbike Champion in 2010 and German IDM Superbike Champion in 2012, as well as completing some MotoGP testing work for Michelin on board the factory Honda RC212V.
After turning his attention fully to endurance racing, Nigon finished third in the 2017-2018 series with Honda, before linking up with Jeremy Guarnoni and David Checa for their historic title tilt.
PALMARES
FIM Endurance World Champion – 2019