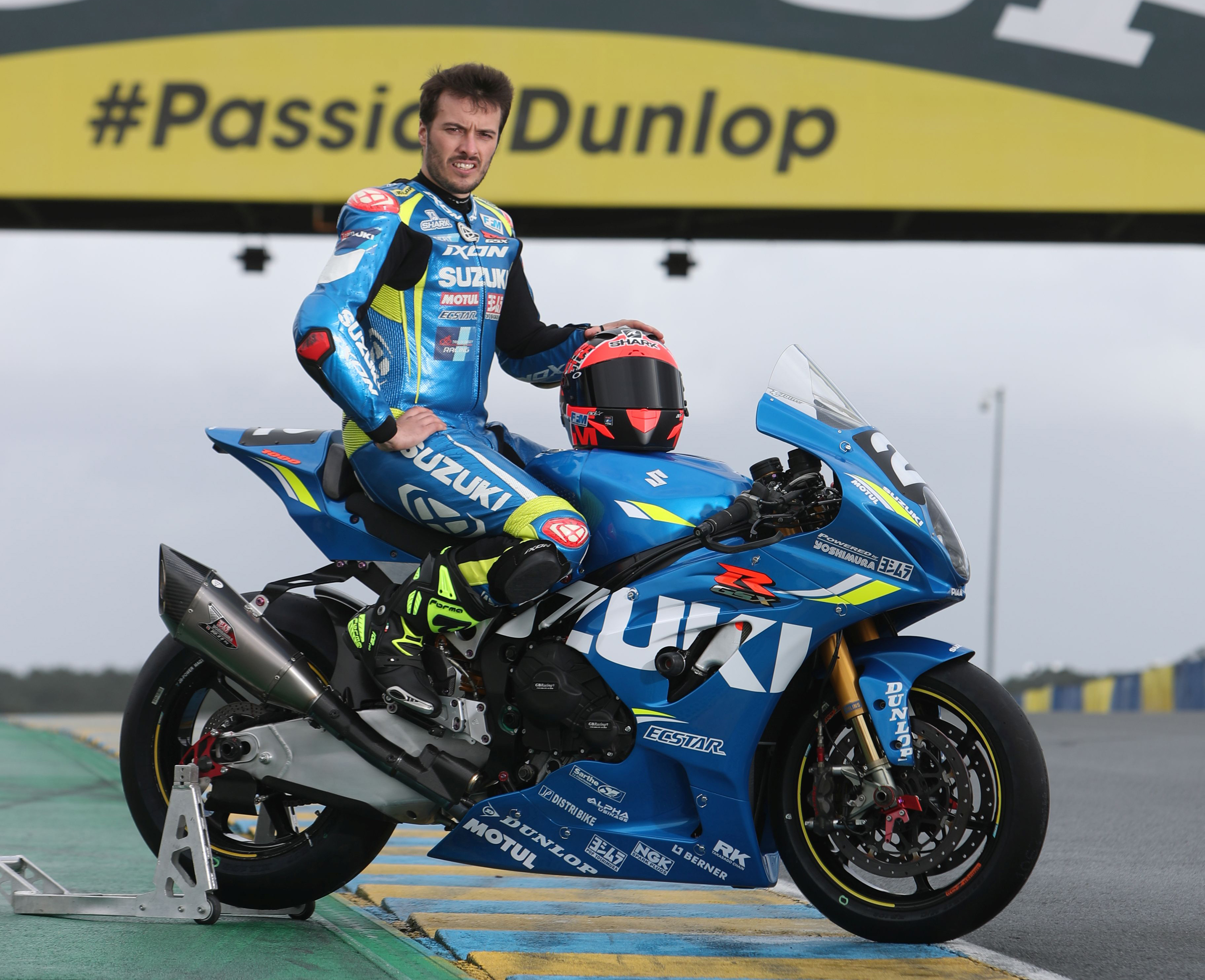 2020 FIM ENDURANCE WORLD CHAMPION
SAINT ETIENNE!
Flying Frenchman Etienne Masson (Suzuki) completed his FIM Endurance World Championship hat-trick this season by adding a third crown to the titles he previously won in 2015 and 2016 after finishing third last year, sixth in 2018 and second in 2017.
Awarded to the best individual performer over the course of the EWC season, Masson was an integral member of the Suzuki squad that took the FIM Endurance Team World Championship for the first time since 2016 and shares his 2020 title with British team-mate Gregg Black.
Like so many future champions, Masson learned to ride on a Yamaha PeeWee and it looked as though his career lay in motocross until he switched to a firmer track surface and the world of circuit racing in 2006.
His campaign kicked off on top with the Suzuki team sweeping to victory at the Bol d'Or twenty-four-hour race in France in September 2019, but next time out in mid-December 2019 he finished off the podium in fourth as torrential rain cut the Sepang Eight Hours to just three.
Suzuki was back on the podium at round three in August 2020 at the most famous endurance race of them all – Le Mans – where Masson helped his team to third over twenty-four thrilling hours before clinching the title with fourth in September's twelve-hour season finale at Estoril in Portugal.
PALMARES
FIM Endurance World Champion – 2020, 2016, 2015