MOTOGP GRAND PRIX
Fabio Quartararo
Born on 20 April 1999 in Nice, France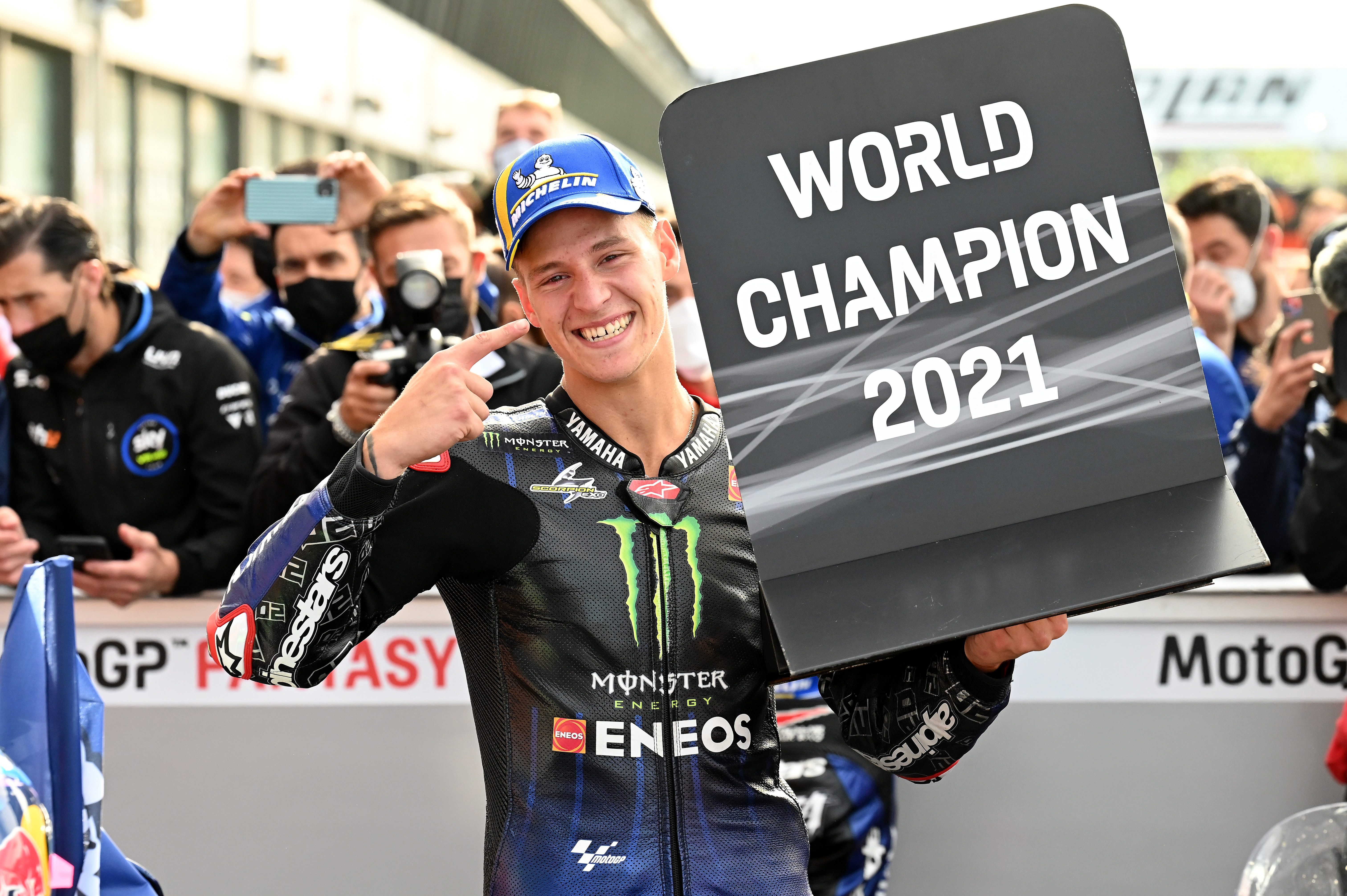 2021 MOTOGP GRAND PRIX WORLD CHAMPION
MODEL CHAMPION!
Fabio Quartararo – aka 'El Diablo' – is a model FIM MotoGP Grand Prix World Champion in more ways than one.
While his dedication, determination and downright speed make him a role model for aspiring racers Worldwide, the super-fast Frenchman has also modelled for Dolce & Gabbana.
However, while he undoubtably looks good striking a pose for the famous Italian fashion house, he looks even better on a racetrack – although his rivals mostly got to see him from behind this year.
Winner of multiple youth titles, Quartararo failed to set the World on fire as he graduated through the Moto3 and Moto2 classes with little fanfare, but the big bike clearly suits his style and in his debut MotoGP season in 2019 he claimed six poles and seven podiums on the way to a career-best world ranking of fifth.
Slipping slightly off the pace back to eighth in 2020, despite taking the first three MotoGP wins of his career, he nevertheless showed flashes of brilliance that he translated into a plethora of points this season.
After finishing fifth at the first race of the year in Qatar, back-to-back wins in Doha and Portugal gave him the championship lead – although he relinquished it at the very next race at Jerez before regaining it at home at Le Mans and then refused to let go of it again.
His season total of ten podiums with five wins saw him sew-up the championship at the Emilia-Romagna GP towards the end of October and in doing so stop Spain's nine-year reign and become the first-ever French rider to secure a premier class World title.
PALMARES
FIM MotoGP Grand Prix World Champion - 2021