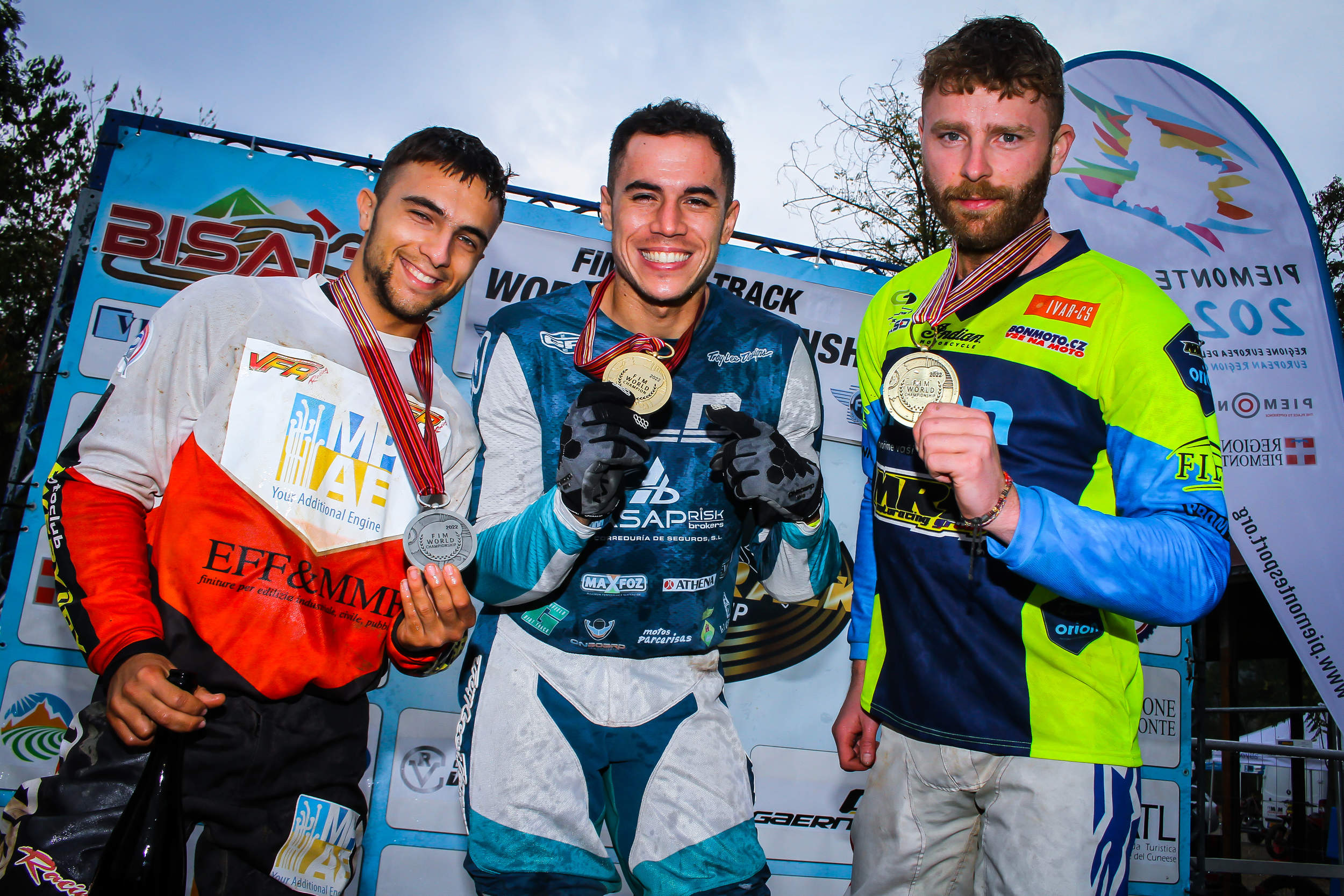 2022 FIM Flat Track World Champion
SPANISH FLIER!
The retirement of 2020 and 2021 FIM Flat Track World Champion Lasse Kurvinen paved the way for a new name at the top of the table this season and Spain's Gerard Bailo – KTM stepped up to fill the void left by the Finn.
The pace was set from the beginning by Italian rider Matteo Boncinelli – GASGAS who posted back-to-back wins at the opening rounds at Diedenbergen in Germany and Morizes in France.
Bailo, who was second in the 2018 Flat Track World Cup before the discipline was elevated to full World Championship status in 2020, was an ever-present threat and his second place in France ensured that he went into the third round at the Plochodrážní stadion Svítkov at Pardubice in the Czech Republic a slim six points off the series lead.
With the final three rounds run over three successive weekends the schedule was almost as intense as the racing and in Pardubice it was Bailo who was lying in wait to take advantage of a crash by Boncinelli on the opening lap of the final.
The teenager picked himself up and made it to the chequered flag, but his lead heading into the penultimate round had been slashed to just one point.
Boncinelli was back in control at Debrecen in Hungary at the start of October with his third win of the season on a treacherous Perényi Pál Speedway Stadium circuit made even more difficult by heavy rain, though Bailo was just four points adrift.
There was more heavy rain a week later at the Bisalta Motor Park in Boves in Italy where Boncinelli fell in his first two races and when the round was abandoned because of the rain it was Bailo who took the title thanks to his heat results.
PALMARES
FIM Flat Track World Champion: 2022