TEAM LONG TRACK
Germany
Riders: Erik Riss, Lukas Fienhage, Max Dilger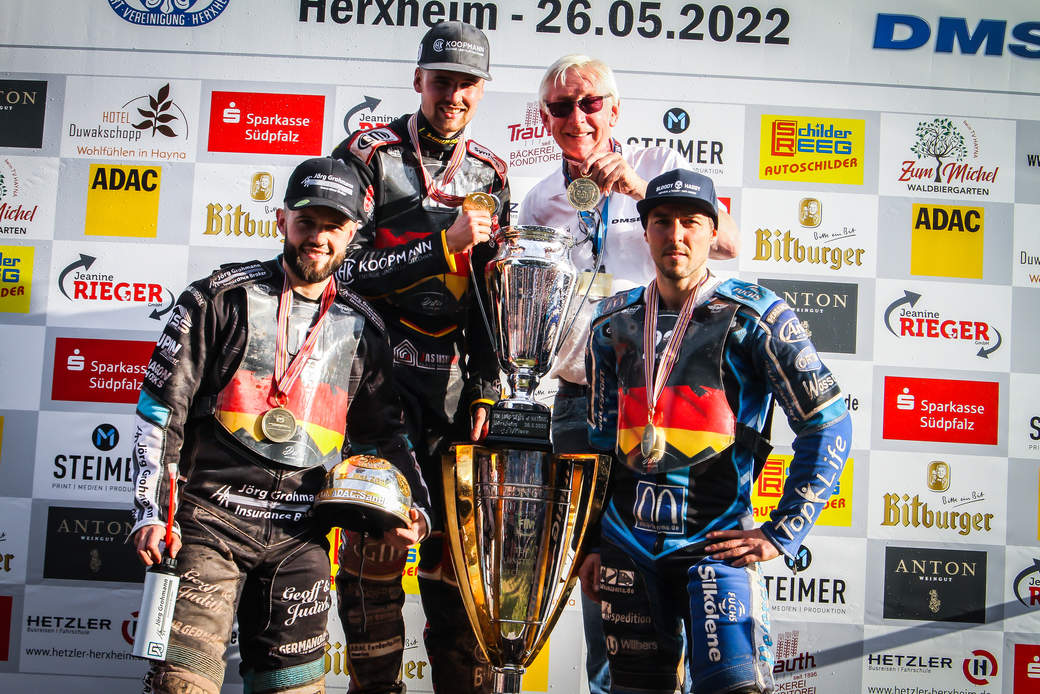 2022 FIM LONG TRACK OF NATIONS CHAMPIONS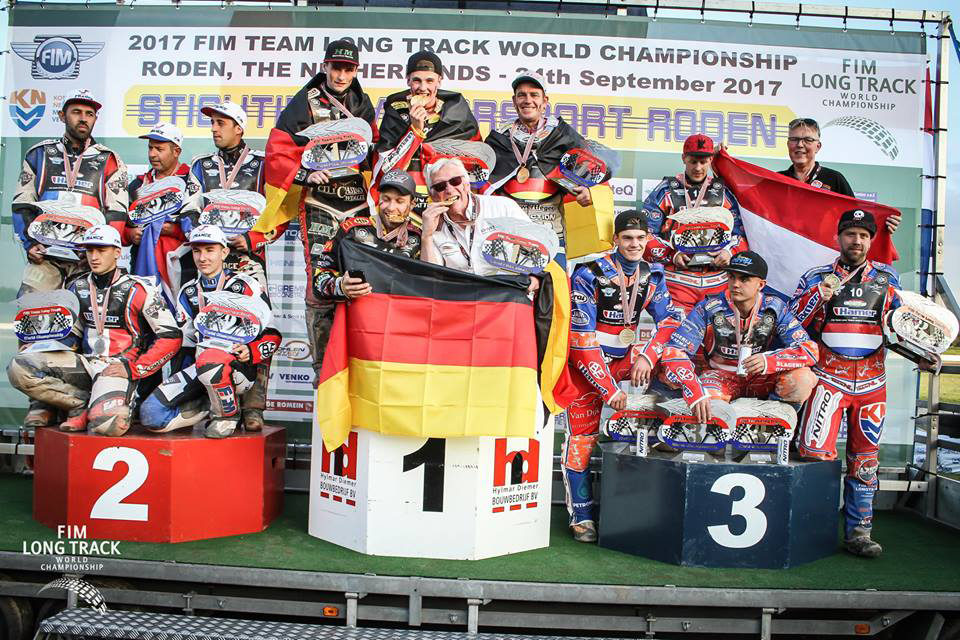 2017 FIM TEAM LONG TRACK WORLD CHAMPION
Team Manager: Josef Hukelmann
Riders: Michael Hartel, Martin Smolinski, Stephan Katt, Lukas Fienhage
GERMANY DEFEAT DUTCH ON HOME SOIL
Germany regained the Team Long Track World Championship in Roden with an impressive victory over France and the host nation, The Netherlands. Last year's runners-up had been the pre-meeting favourites and they soon lived up to that billing, establishing a healthy score in the early stages. However, it was the manner of their win and the team effort that was most impressive.
Their most experienced rider, Stephan Katt willingly stood down to allow 18-year-old reserve Lukas Fienhage the experience of a World Championship final and the youngster responded by contributing 11 valuable points. Captain Michael Hartel added 22 points but the critical factor was the performance of the experienced Martin Smolinski, who brushed aside a disappointing performance at the Stockholm Speedway Grand Prix on the previous evening and made the dash to Roden in time to post 28 valuable points and secure the gold medal for his country.
The silver medal was won by a solid looking French team, for whom Dmitri Berge surprisingly outscored individual world champion Mathieu Tresarrieu, whilst last year's champions The Netherlands had to settle for bronze. However, the disappointed Dutch fans could take heart from another good performance from Romano Hummel, who boosted his reputation as one of the sport's most promising young riders.
The surprise team of the meeting was Sweden, marking their first entry in the championship with a fifth place on count back after finishing level with the Czech Republic on 43 points.