Speedway Legend
Greg Hancock
Born on 3 June 1970 in Whittier, USA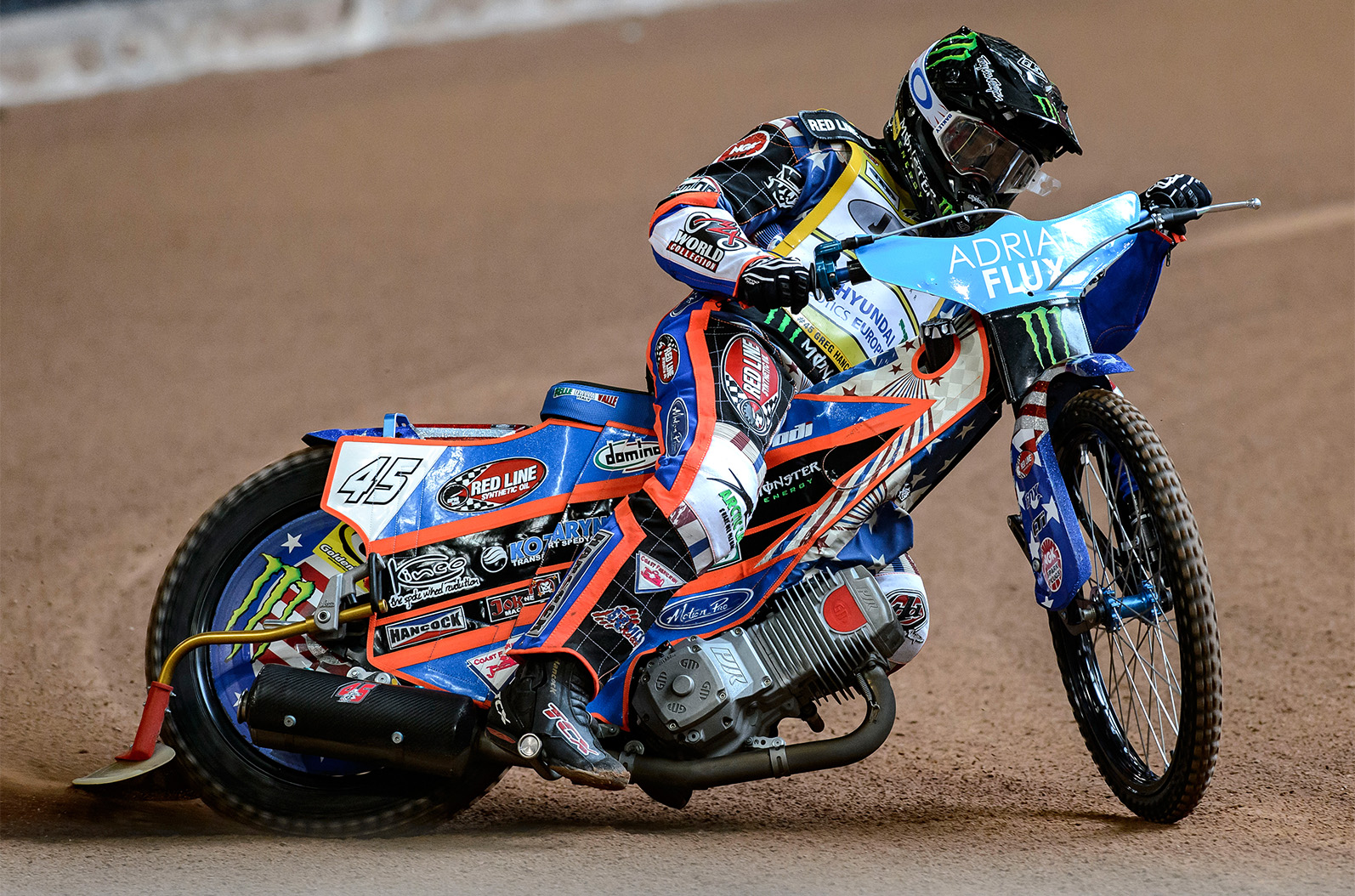 LONG PLAYER!
Not many riders can boast of a World Championship-winning career that stretches over twenty-four years and three decades, but not many riders are speedway legends like Greg Hancock.
The fifty-one-year-old Californian has enjoyed a longevity that belies the physical punishment a sport like speedway routinely dishes out – the expression 'when the going gets tough, the tough get going' could have been coined especially for him.
After starting out racing junior speedway in Southern California, he made his British debut while still a teenager all the way back in 1989.
His first World crown came in 1992 at Lonigo in Italy when he won the FIM Pairs World Championship and the same year he collected the first of three FIM Team World Cups.
Hancock was forced to wait a further five years before he won his first FIM Speedway World Championship and then another fourteen before he won his second in 2011.
Thankfully, he did not need to be too patient for his third with his hat-trick coming in 2014 and two years later he became the oldest FIM Speedway World Champion aged forty-six years and one-hundred-and-thirty days.
Still racing, he will forever be associated with the number forty-five which he started using once his mentor Bruce Penhall retired.
PALMARES
FIM Speedway World Champion - 2016, 2014, 2011, 1997
FIM Pairs World Champion - 1992
FIM Team World Cup Champion - 1998, 1993, 1992