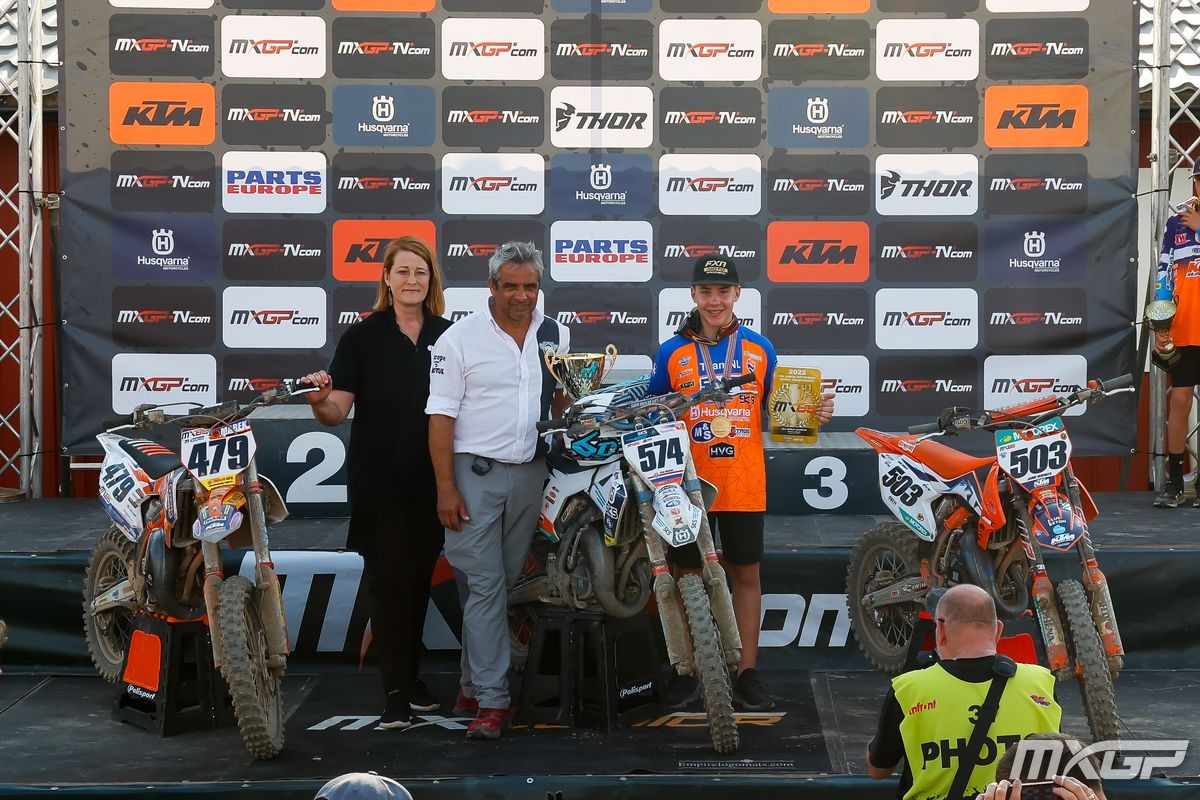 FIM Junior Motocross World Championship 85cc
DUTCH COURAGE!
It is every young motocross rider's dream to emulate their racing heroes and become a World Champion and red-hot Dutch prospect Gyan Doensen – Husqvarna did exactly that in 2022.
The fourteen-year-old, who placed sixth in the World on a 65cc machine in 2019 before the pandemic put everything on hold, had just one chance to clinch the coveted crown and he seized it with both hands over the last weekend of August in the Scandinavian sand of Vantaa in Finland.
Doensen looked cool and confident as he laid down a super-fast lap time to take pole position for the two points-paying races that would decide the championship.
Starting the opening moto just outside the top five, he worked his way up to the front and then motored clear to win by almost sixteen seconds.
A better start in race two saw Doensen sweep into an early lead, but he was demoted to second after a few laps.
Displaying a maturity beyond his young age, he kept his cool and began to pour on the pressure which caused the leader to make a big mistake. Doensen was perfectly positioned to capitalise on this, and he raced clear to this time win by over thirty-one seconds and take the title.
It was a great end to a great season for the rising talent who also clinched the Dutch Masters 85cc crown in 2022 as well as finishing as vice-champion in the European series after missing out on the title on a tie-break.
PALMARES
FIM 85cc Junior Motocross World Champion: 2022