125CC JUNIOR
Haakon Osterhagen
Born on 26 April 2004 in Norway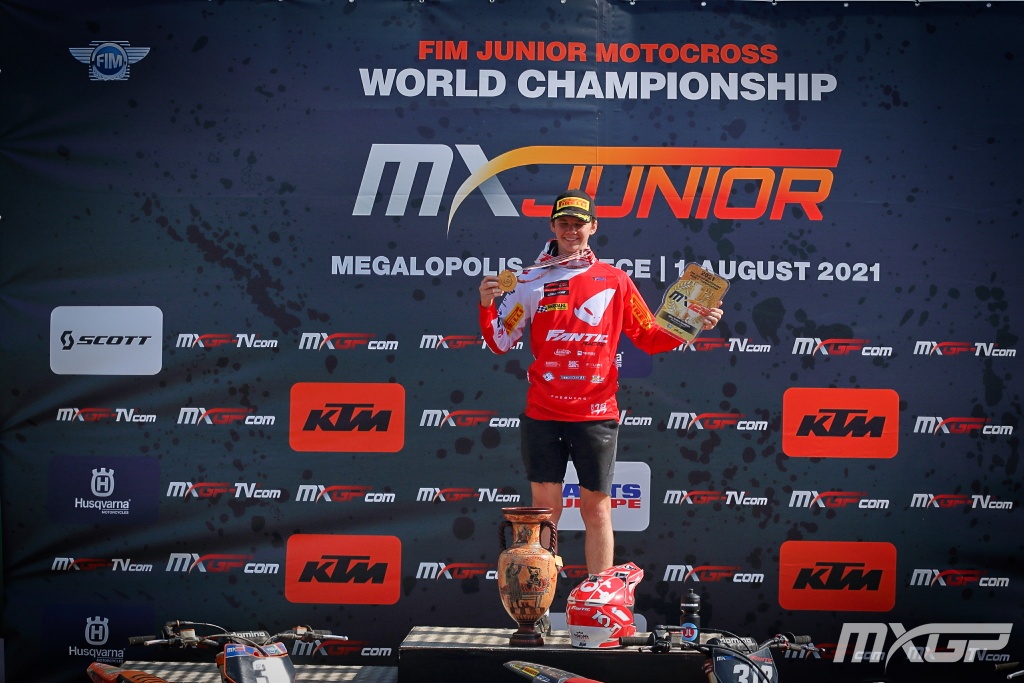 FIM 125cc JUNIOR MOTOCROSS WORLD CHAMPION
VIKING WARRIOR!
While Scandinavia has a reputation for producing motocross World Champions stretching all the way back to Bill Nilsson in the 1950s and along the way taking in legends such as Torsten Hallman, Heikki Mikkola and Hakan Carlqvist, relatively few big-hitters have hailed from Norway.
One rider determined to rectify this is 2021 FIM 125cc Junior Motocross World Champion Haakon Osterhagen who clinched his nation's first-ever title at this level in Greece at the start of August.
Racing for the powerful Fantic Factory Team Maddii squad that also swept the EMX250 and EMX2t titles this year, Osterhagen dominated his class at Megalopolis with a commanding double win to claim the championship and plant a flag for Norwegian motocross.
The seventeen-year-old is trained by compatriot Kenneth Gundersen – a well-known name from GP motocross in the noughties – and drawing on his mentor's experience the youngster dominated in Greece.
Taking the lead on the opening lap of the first moto, Osterhagen stretched out his advantage to win by over sixteen seconds. It was much tighter in race two when he won by just under seven seconds, but his gate-to-flag victory cemented his reputation as one of the World's most exciting young prospects.
Also, in line to win the EMX125 crown after dropping just five points in the opening four races in Great Britain and Italy, a broken leg in practice sadly sidelined him for the rest of the season.
PALMARES
FIM 125cc Junior Motocross World Champion - 2021