TRIAL3
Harry Hemingway
Born on 24 January 2006 in Leeds, Great Britain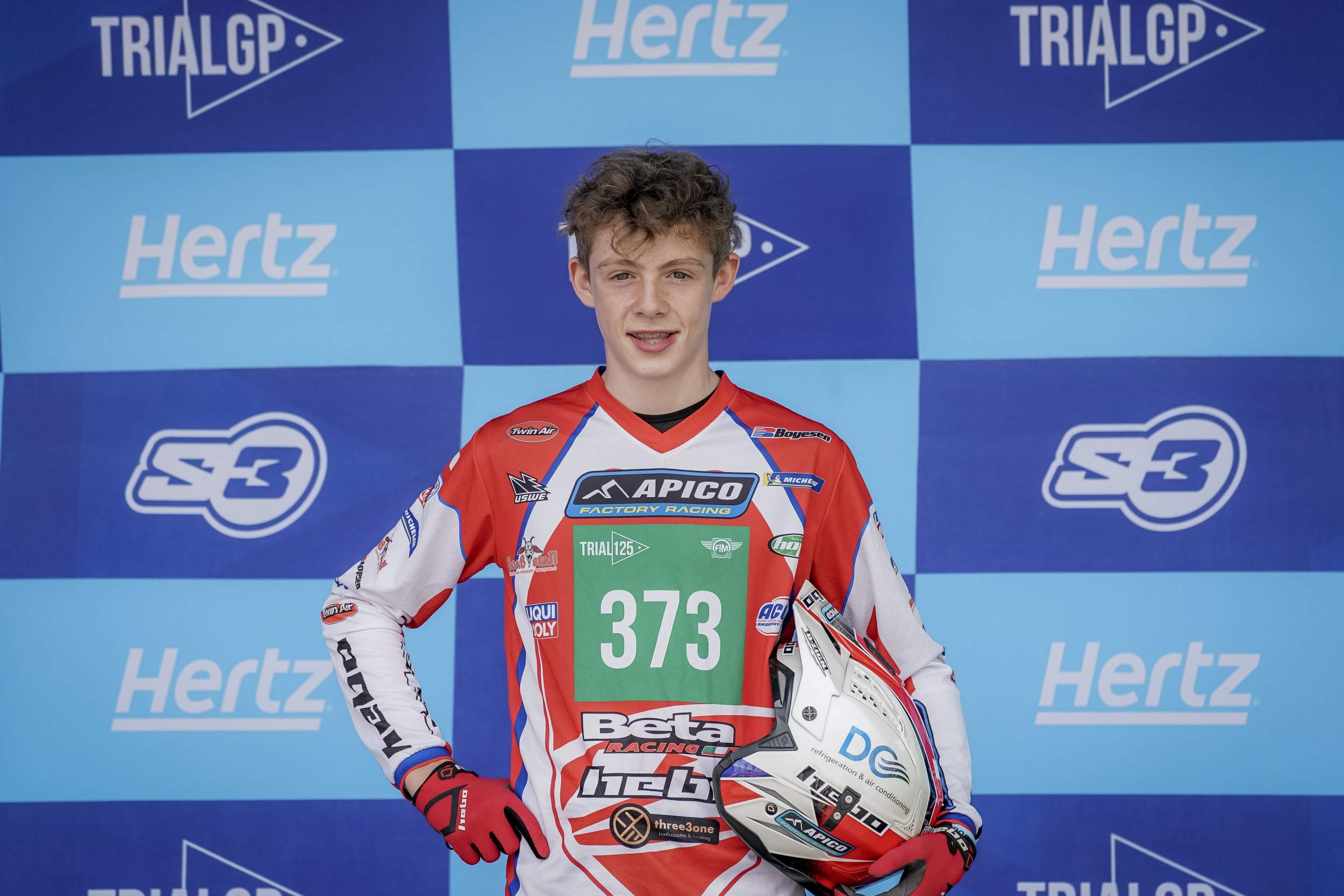 2022 Trial3 World Champion
HARRY IN A HURRY!
It has been a super-successful season for Harry Hemingway who went one better in 2022 after he finished second in the closely-contested Trial3 class the previous year.
Still only sweet sixteen, the rising British talent started the year on the front foot with a decisive win on the opening day of competition at the TrialGP of Spain staged at L'Hospitalet de L'Infant just south of Barcelona in early June.
Pushed back to second on day two, he nether the less held the series lead going into round two in Andorra and clearly demonstrated that he carries a cool head on his young shoulders by maintaining his advantage at the top of the table.
Just one mark away from victory on the first day in the Pyrenees, he regrouped and let his riding do the talking with a sensational clean performance on day two that enabled him to tighten his vice-like grip on the class for the stars of tomorrow.
The title was sealed with back-to-back wins in Belgium and France as he motored clear of the chasing pack to clinch the Trial3 title by a clear margin of twenty-one points.
It is fair to say that Harry has the sport of Trial in his blood and, as part of a family dynasty that encompasses the legendary Lampkin clan, along with his fourteen-year-old brother George – who is also showing huge potential in Trial3 – Harry is spoilt for choice when it comes to advice and guidance.
Next season Harry has his sights set on Trial2 and while he is fully aware that it is a steep learning curve, after just three years in the World Championship motivation is most definitely not an issue for this young rider who is hungry for success.
PALMARES
Hertz FIM Trial3 World Champion: 2022