ISDE JUNIOR
Italy
Team manager: Giovanni Copioli
Riders: Lorenzo Macoritto, Manolo Morettini, Matteo Pavoni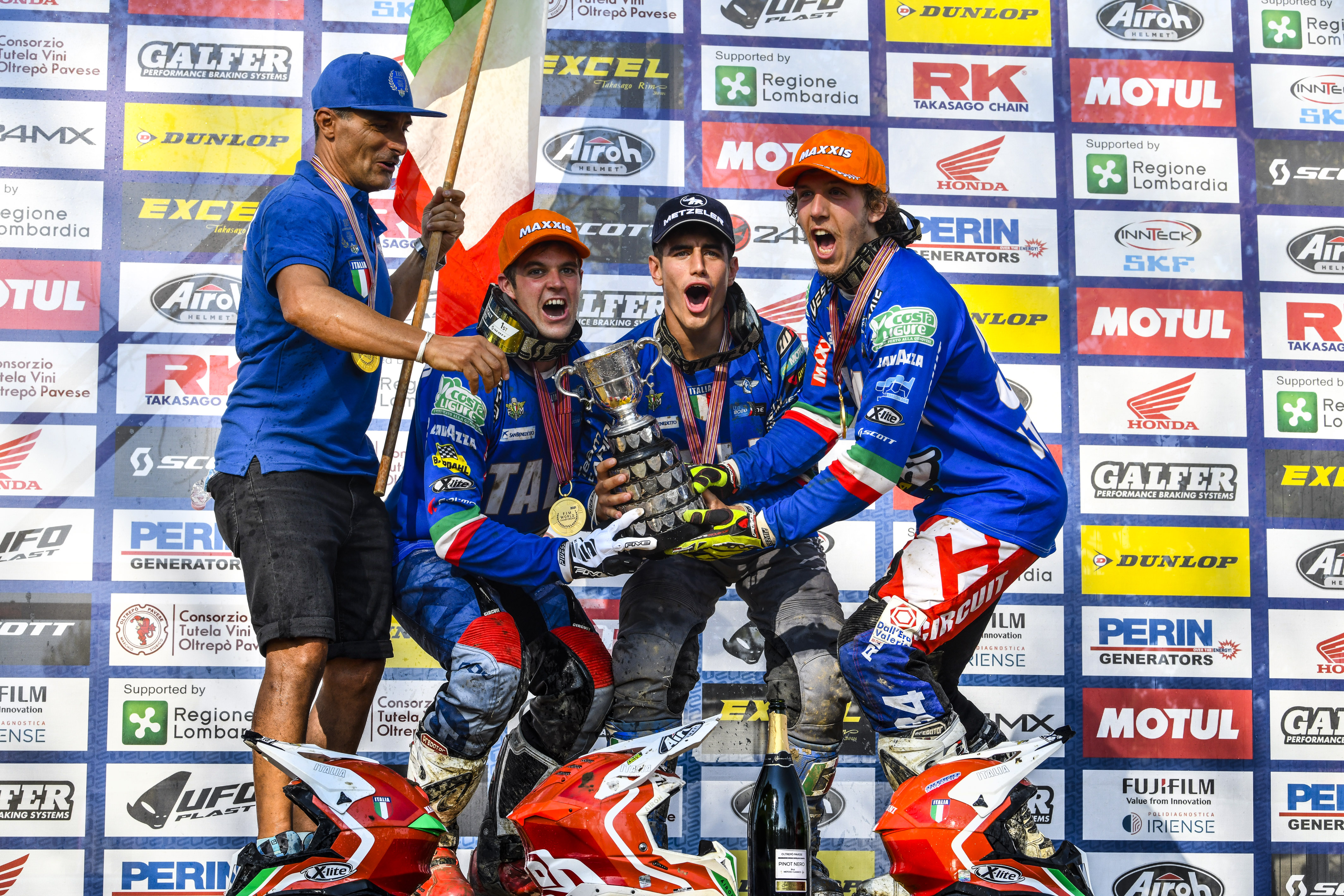 2021 FIM International Six Days Enduro Junior World Trophy
HOME HEROES #2
While Italy's senior squad was doing the business in the World Trophy competition, its young riders were sprinting away with the Junior World Trophy at this year's FIM International Six Days of Enduro (ISDE).
Hitting the ground running to finish the opening day just over one minute ahead of strong teams from France and the USA, the talented trio of Lorenzo Macoritto (TM), Manolo Morettini (KTM) and Matteo Pavoni (TM) looked impressive from the get-go in the Apennine Mountains in the north of the country.
Pavoni in particular produced a stand-out performance on the opening day, posting the second-fastest time out of all the riders competing across all classes and was just twenty-one seconds behind Spain's Josep Garcia (KTM) at close of play.
Team USA posed the biggest initial threat to Italian dominance, but a crash by Austin Walton (Husqvarna) on day four dropped the Americans down to fourth behind France and Sweden and took some pressure off the Italians' broad shoulders.
With a solid foundation to build upon and cheered on by the partisan fans, the Italians never looked back and continued to extend their advantage over successive days with a series of cool, controlled performances and by the end ran out worthy winners with a margin of eight minutes and thirty-one seconds separating them from the French team.
PALMARES
FIM International Six Days of Enduro Junior World Trophy Champions: 2021, 2018, 2008, 2005, 2001, 1997, 1988, 1986, 1981