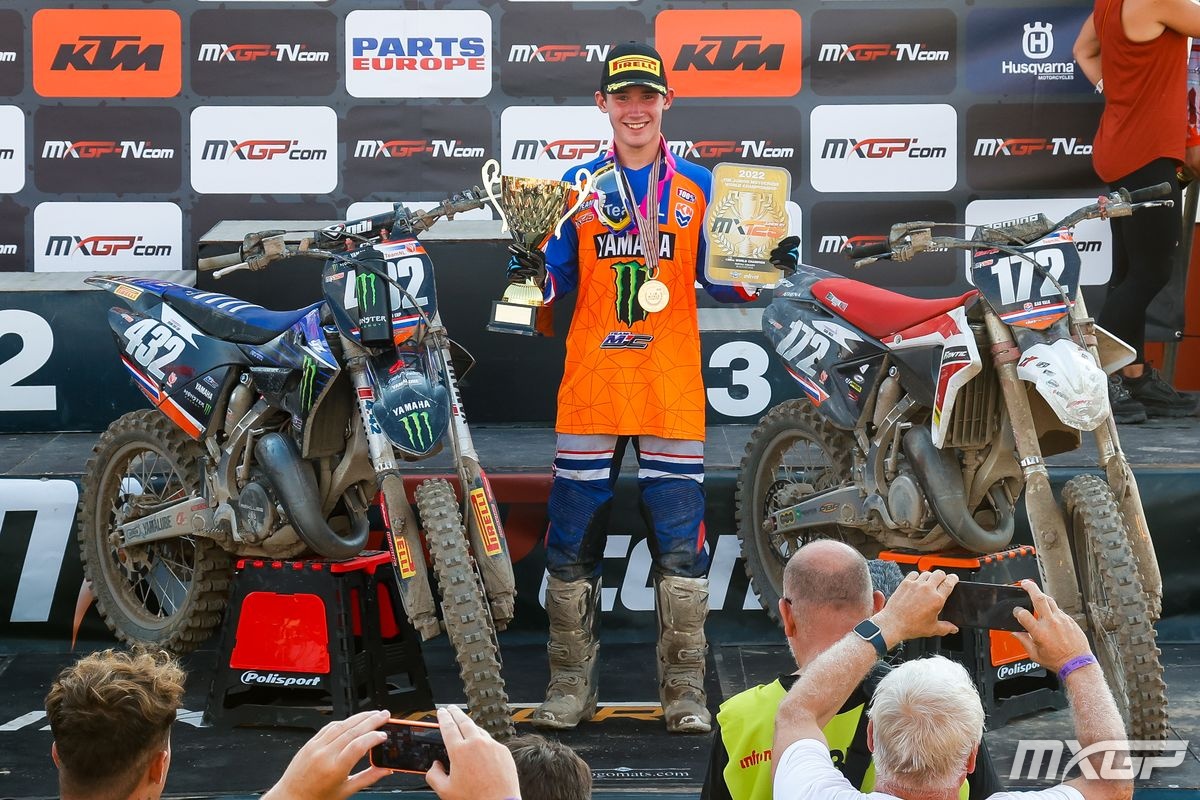 FIM Junior Motocross World Championship 125cc
HOT PROSPECT!
He may be just seventeen years old, but Ivano van Erp – Yamaha became a two-time World title winner this year!
It was a close-run thing, although the Dutch teenaged talent triumphed in the sand in Vantaa in Finland at the end of August to win the FIM 125cc Junior Motocross World Championship to go with the 65cc crown he won five years earlier.
With his father and uncle both racing Motocross, it was inevitable that Van Erp would follow in their footsteps, and he started riding at the age of four.
His 2022 season did not get off to the best of starts when he crashed hard at the opening round of the EMX125 series at Matterley Basin in Great Britain, though his results improved, and his speed grew along with his confidence as the season progressed.
By the end of the EMX125 championship he was the fastest rider with overall wins at the final two rounds – including a double victory in Finland – and when the FIM Junior Motocross World Championship was staged a fortnight later he had hit top form.
After taking the holeshot the first moto turned into a fierce fight with newly-crowned EMX125 champion and compatriot Cas Valk – Fantic with Van Erp eventually pulling clear to win by almost eight seconds.
A first-corner mistake in race two put Van Erp on the back foot, however with the World title on the line he was soon picking up places as he pushed towards the front.
Once he was up to second behind Latvia's Janis Martins Reisulis – KTM and with the championship within reach Van Erp sensibly hit cruise control and did just enough to clinch the crown.
PALMARES
FIM 125cc Junior Motocross World Champion: 2022
FIM 65cc Junior Motocross World Cup Winner: 2017