TRIAL 125
Jack Dance
Born on 23 May 2005 in Horsham, Great Britain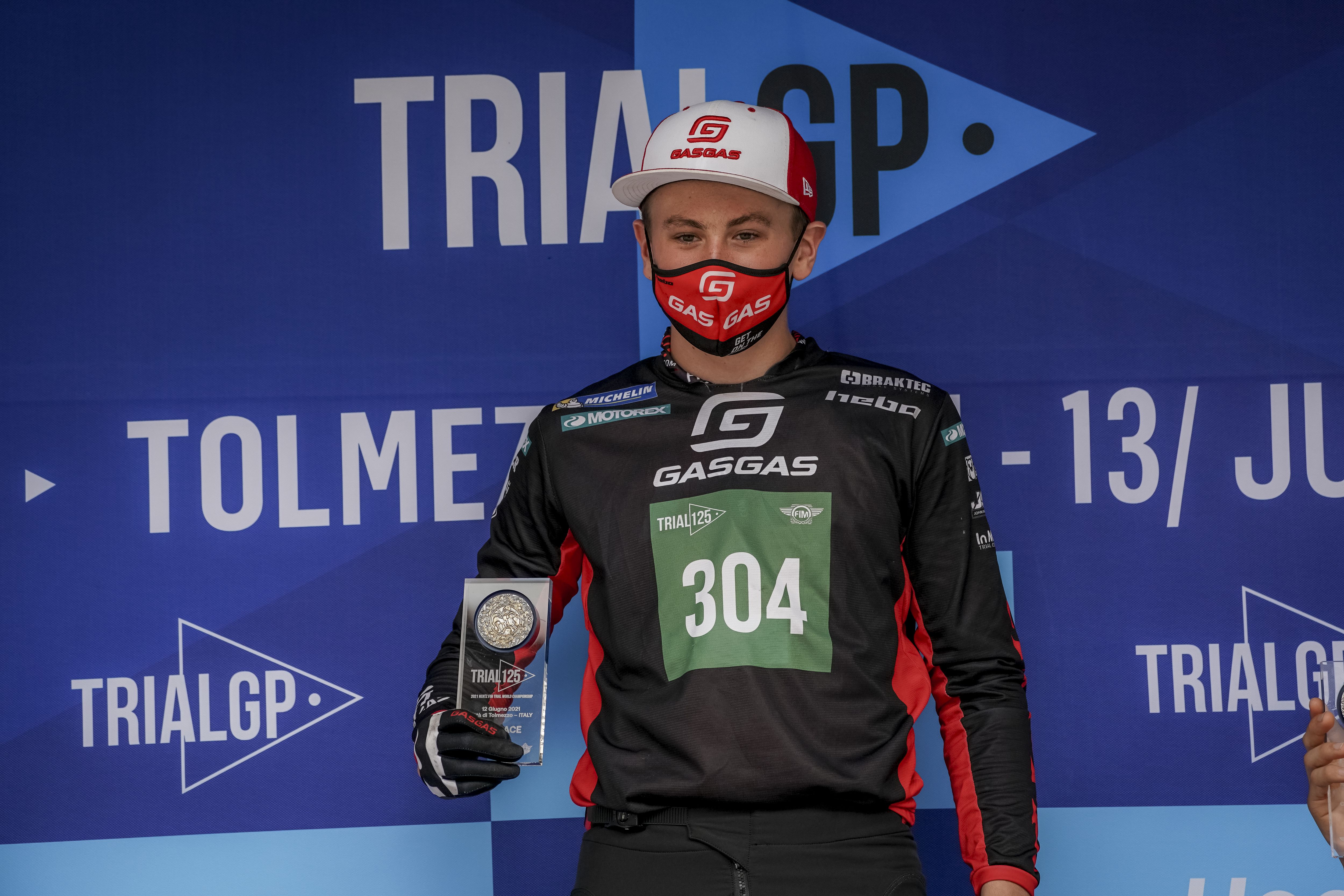 2021 FIM TRIAL125 WORLD CHAMPION
THE YOUNG GUN
Jack Dance (GASGAS) clinched the Trial125 title at the second French TrialGP of the season – round four of the 2021 Hertz FIM Trial World Championship – at Cahors at the end of August with a dominant performance.
In just his second season in the series, the young gun – a five-time national champion who has been riding since he was three and was part of the first generation of riders to cut their teeth on an electric bike when he landed a deal with OSET – ran out on top thanks to his cool consistency.
It was pretty much a case of business as usual for the rider from the south of England who led the series from the opening event in Italy back in mid-June. Out of five points-paying days the sixteen-year-old won three and was second twice and at Cahors he signed off in style with a clear-cut victory.
If there is one thing all top riders worry about it is a low-scoring event. When marks are at a premium and there are few chances to pull back mistakes, a single lapse in concentration can be the difference between a win and missing the podium altogether, but Dance's total of five at the deciding round was ten clear of the next-best rider and served to showcase his championship-winning focus and maturity.
Dance is quick to credit his GASGAS team – in particular seasoned Spanish legend Albert Cabestany – for helping to steer him to the title this year.
Still very much at the start of his career, Dance knows he has no shortage of time to hone his skills and climb the Hertz FIM Trial World Championship ladder so while a move to the Trial2 class next year is a distinct possibility, he is content for now to simply savour his success this season.
PALMARES
Trial 125 World Champion - 2021