SPEEDWAY UNDER 21
Jakub Miskowiak
Born on 3 August 2001 in Wschowa, Poland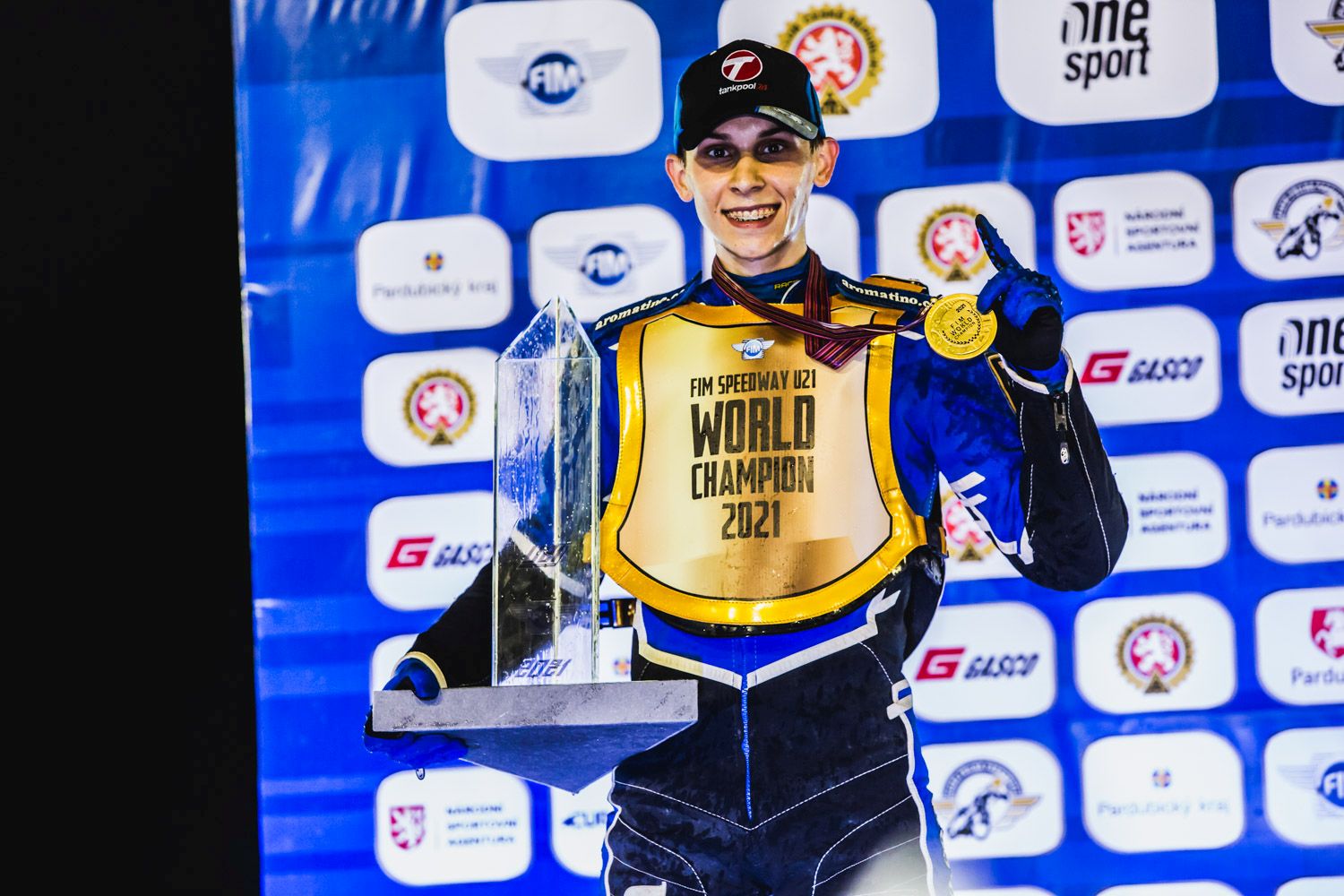 2021 FIM SPEEDWAY UNDER 21 WORLD CHAMPION
RISING STAR!
Undeniably one of Poland's brightest prospects in a nation that is brimming with young speedway talent, Miskowiak – whose uncle is former star Robert Miskowiak – is no stranger to international competition having helped his country to the U21 team World title last year.
Despite being just twenty years old Jakub is already a veteran of adult competition and has been banging bars with the big boys since 2017.
A member of the highly regarded Czestochowa side, Miskowiak joined a long line of Polish U21 champions at the third and final round of the series held at Pardubice in the Czech Republic.
Miskowiak moved into the championship lead at round two in Krosno in Poland, which handed him a valuable advantage heading into the third and final round, but in a sport that is so short and sharp as speedway points can be lost in a heartbeat.
However, Miskowiak has a maturity that belies his young age. Soaking up the Pardubice pressure, he produced a champion's performance and scored a series of wins – although he had to wait until the last race of the night when victory assured him of the title.
PALMARES
FIM Speedway Under 21 World Champion - 2021