SPEEDWAY YOUTH 250
Jonas Knudsen
Born on 4 August 2001 in Denmark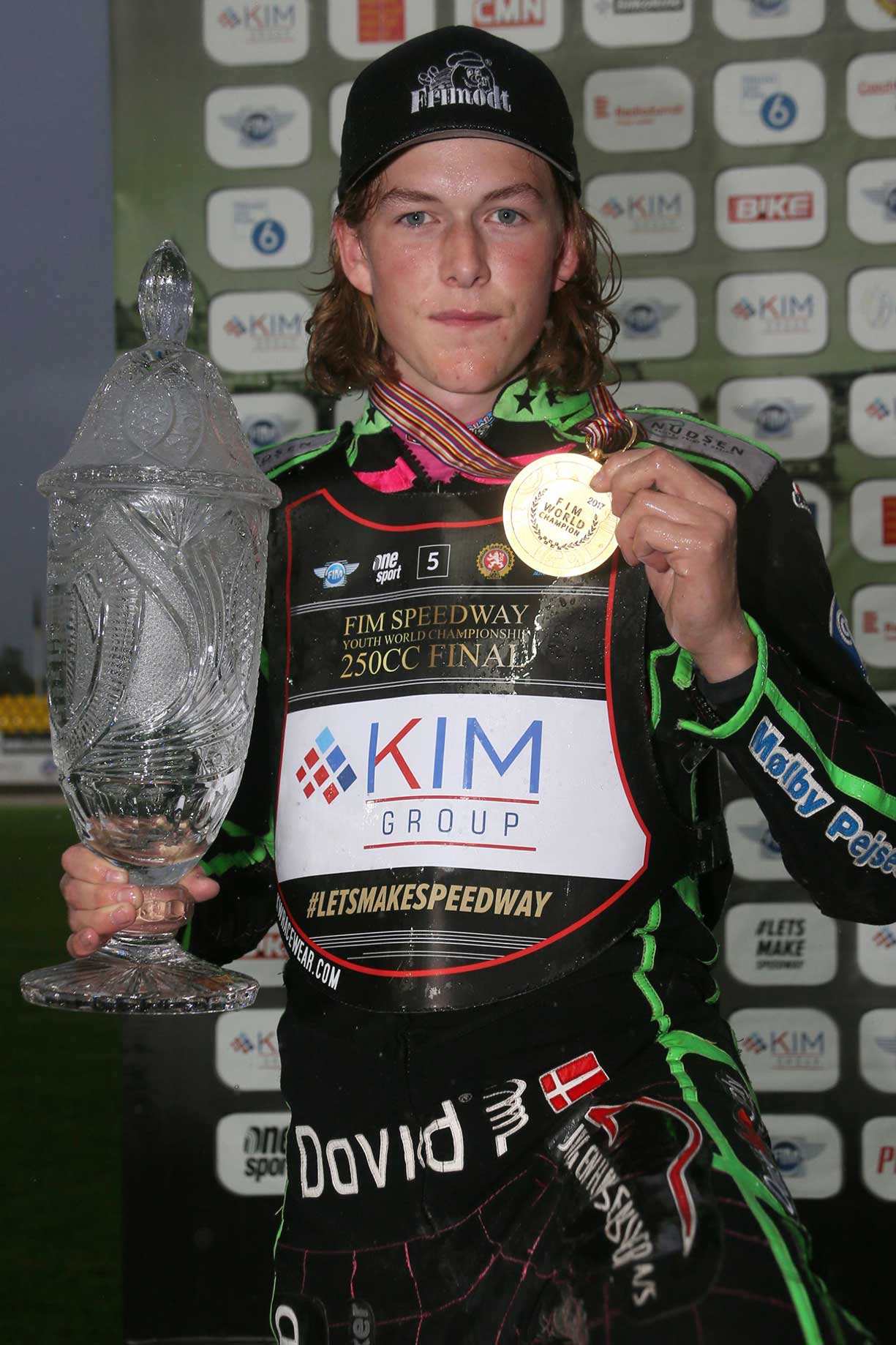 2017 FIM SPEEDWAY YOUTH 250CC WORLD CHAMPION
JONAS BRINGS HOME THE BACON
For the first time in 2017 the Speedway Youth 250cc competition was given FIM World Championship status and was run in August as part of the FIM Training Camp in Prague. The event was voted a great success, with Greg Hancock in attendance throughout and visits also from former FIM World Champions Erik Gundersen and Jan O Pedersen as well as former rider and now FIM Track Racing Director Armando Castagna.
The FIM Speedway Youth 250cc World Championship was held over two semifinals and a Final and saw 32 riders from thirteen countries compete in the inaugural running of this competition. A rain affected Final on Thursday saw Denmark's Jonas Knudsen become the first rider to have his name engraved on the trophy with a 15-point maximum after the final race was abandoned following a heavy downpour. His win came much to the delight of Danish Youth boss Gundersen who, almost exactly 32 years before had won the World Championship in Bradford. Karol Zupinski from Poland was second with Sweden's European Champion Philip Hellstrom-Bangs third.
Knudsen is a product of the 80cc speedway pioneered by Denmark and Sweden that has been feeding senior speedway in Scandinavia with a regular supply of fresh talent for many years. Knudsen is one of several emerging names from the area to keep an eye on as he prepares to make the step up to 500cc racing.
PALMARES
World title – 2017