JUNIORGP
José Antonio Rueda Ruiz
Born on 29 October 2005 in Seville, Spain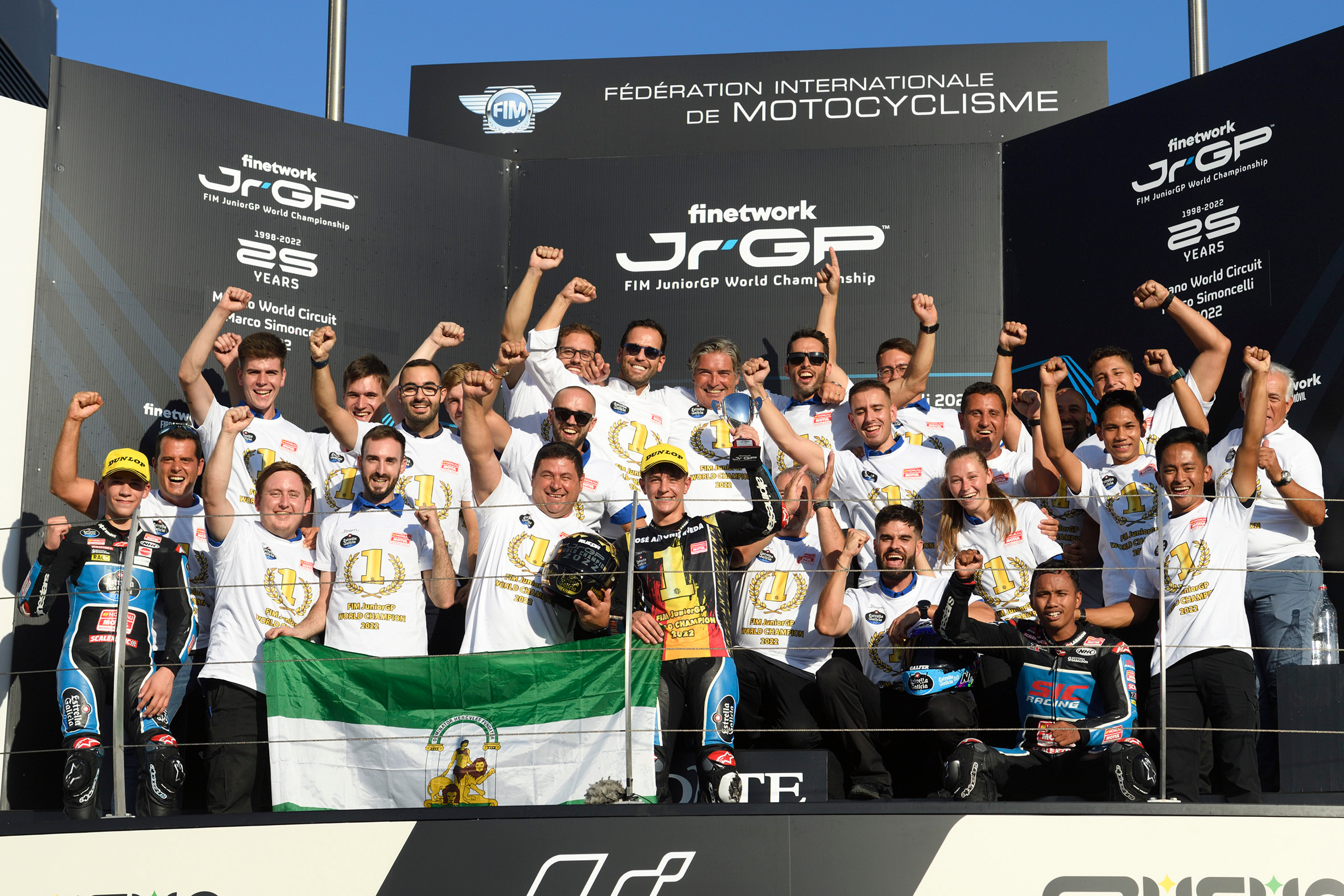 2022 FIM JuniorGP World Champion
THE NATURAL!
At the tender age of ten Jose Antonio Rueda Ruiz – Honda was already being proclaimed as a motorcycle racing prodigy having beaten riders two years older than him to the Spanish Moto4 title and now, at the age of seventeen, he is the FIM JuniorGP World Champion!
Rueda got his first motorcycle when he was three and his natural ability was immediately apparent when he refused training wheels and mastered the basics of balance straight away.
Fast forward to 2022 and he put on a racing masterclass as he swept to the championship, missing the podium just three times in twelve outings.
The season kicked off at Estoril in Portugal at the start of May when he came home second in his only race of the weekend and two weeks later in Valencia, he backed up fourth in the opening race with first in race two to take a championship lead he would never relinquish.
A double win in Barcelona in early June further strengthened his grip on the title and he kept his momentum rolling at Jerez at the beginning of July when he finished his opening race in second before nailing the win second time out.
This meant that at the halfway mark of the championship he already led by seventy-one points.
The next three rounds featured a single-race format and two weeks after his triumph in Jerez he was back on top of the box with a six-and-a-half second victory at the Autodromo Internacional do Algarve.
Narrowly beaten into second at Misano at the start of September, one month later he came home third at Motorland Aragon and the title was in the bag even before he ran fourth and fifth at the final round in Valencia!
PALMARES
FIM JuniorGP World Champion: 2022