RALLY-RAID
Luciano Benavides
Born on 15 June 1995 in Salta, Argentina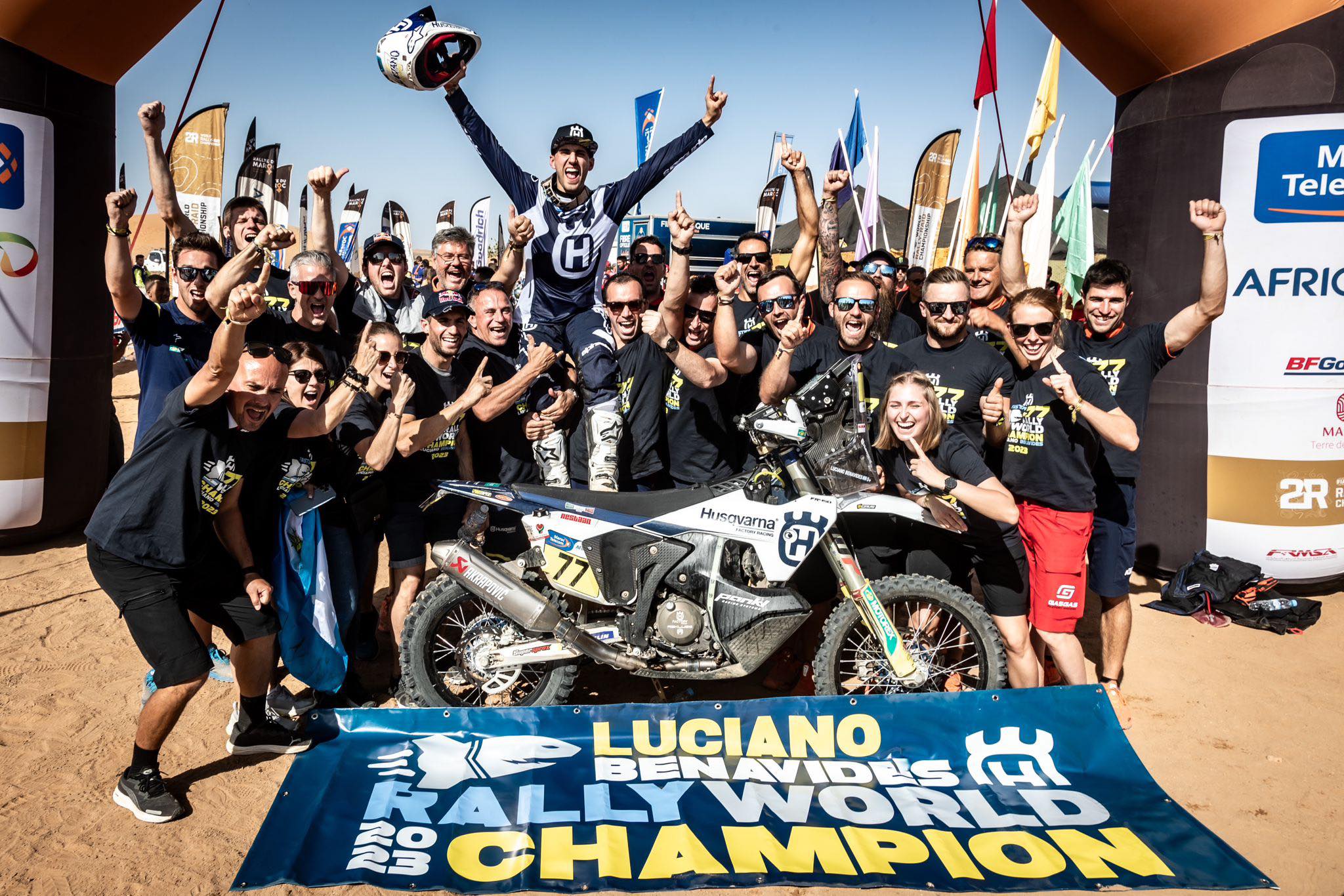 2023 FIM WORLD RALLY-RAID CHAMPION
RALLY RULER!
Luciano Benavides – Husqvarna established himself as the leading rider in a very tough and specialised discipline when he raced to the 2023 FIM World Rally-Raid Championship – RallyGP following a stand-out season.
The Argentinian started his campaign with three stage wins at the Dakar Rally – an event won by his elder brother Kevin in 2021 and again this year – as he equalled his career-best finish of sixth in the legendary Saudi Arabian-based race.
Next up was the Abu Dhabi Desert Challenge that ran from the end of February to the beginning of March where Benavides finished in a strong second to reinforce his credentials as a genuine contender for the W2RC crown.
The action then switched continents to North America for round three and the Sonora Rally in Mexico at the end of April where the battle for supremacy continued between Benavides and Australia's two-time Dakar Rally winner Toby Price – KTM. On a tense final day Benavides secured third overall ahead of Price, but with the five-round series now past the halfway mark he still trailed Price in the points table.
The turning point in the championship came at Benavides' home event – the Desafio Ruta 40 – where, following a four-month break between rounds, the twenty-eight-year-old took full advantage of a suspension failure suffered by Price to end the Rally-Raid in second and open up a nine-point advantage with just one round to go.
The Rallye du Maroc in mid-October was the concluding event and the championship was not decided until the final day of racing in North Africa. Price held the lead from Benavides, although knowing that third or better if Price was to win would be good enough for the crown, the Argentinian kept his cool to finish second and claim his first-ever FIM World Championship title.
PALMARES
FIM World Rally-Raid Champion – RallyGP: 2023