HARD ENDURO
Manuel Lettenbichler
Born on 30 April 1998 in Rosenheim, Germany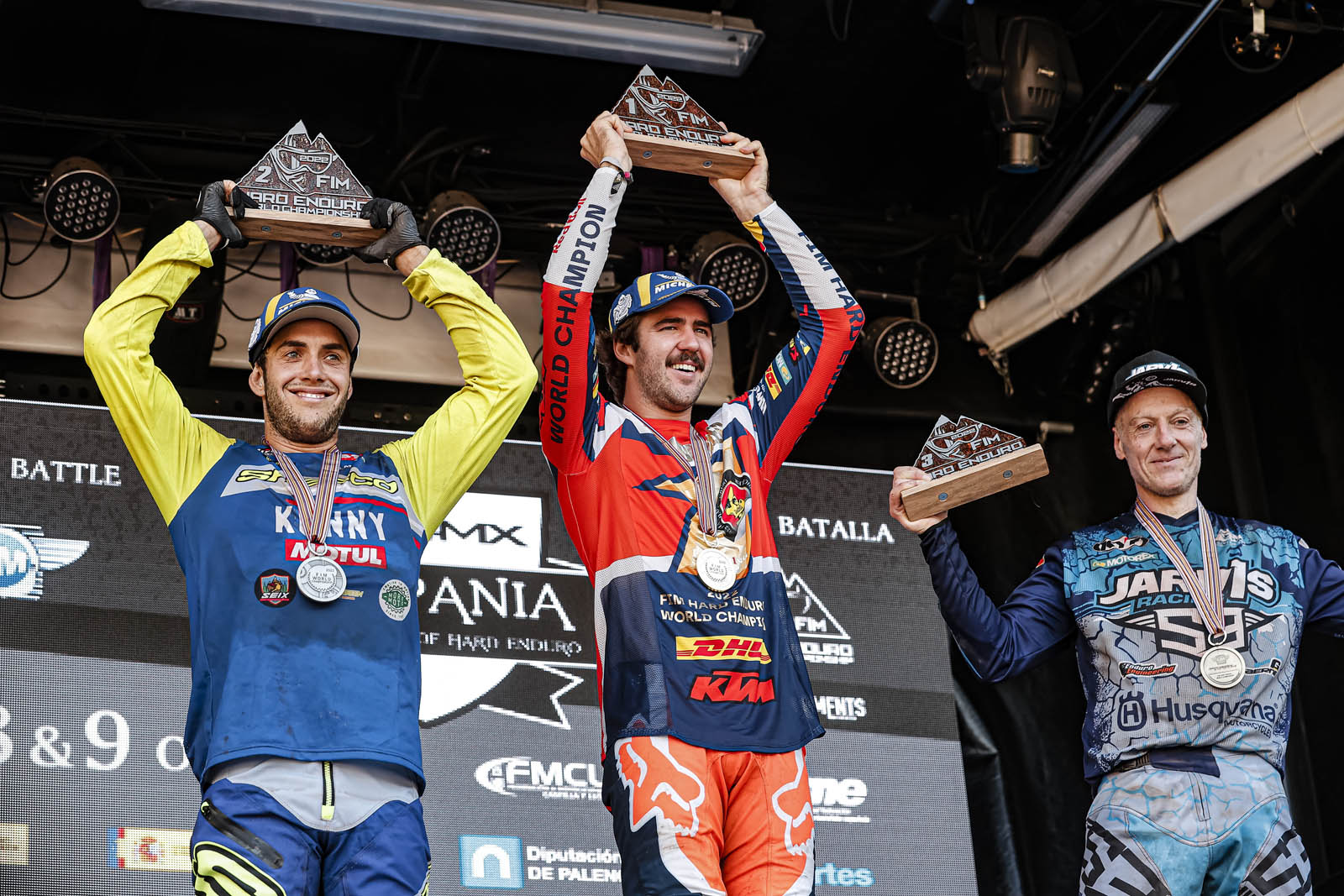 2022 FIM Hard Enduro World Champion
THE HARDER THEY COME!
If you are looking for a contender for the title of roughest, toughest, most gruelling off-road motorcycle discipline on the planet then Hard Enduro is a great starting point – although the world 'Hard' does not do this sport proper justice!
This year's championship was staged over eight rounds and with a wide variety of event formats – some multi-day, some much shorter and sharper, but all of them supremely challenging – the eventual winner was always going to be a World-class all-rounder.
Step forward German powerhouse Manuel Lettenbichler, a former junior Trial champion whose name has become synonymous with technical talent, lightning speed and true grit and determination.
Lettenbichler, the son of Enduro legend Andreas, sat out the opening round of the series – the Minus 400 set in Israel's Dead Sea region, the lowest place on Earth – following knee surgery, but he was back in action in mid-May for Serbia's Xross.
After over eleven hours in the saddle the twenty-four-year-old emerged on top and he made it back-to-back victories when he won the infamous Red Bull Erzbergrodeo.
Completing his hat-trick at round four – Italy's Abestone event in early-July – he then had to settle for sixth in the four-day Red Bull Romaniacs, but a strong second in the Tennessee Knockout put Lettenbichler firmly back on track.
Heading north to Canada next for the Red Bull Outliers at the end of August, Lettenbichler led home just five finishers across thirty-seven checkpoints to set up one final push for the title at Spain's Hixpania Hard Enduro in October.
Based in the medieval town of Aguilar de Campoo, the three-day event provided a fitting end to a great series and Lettenbichler did the business with his fifth win of the year to lift the coveted crown.
PALMARES
FIM SuperEnduro Junior World Champion: 2016
WESS Enduro World Champion: 2019
FIM Hard Enduro World Champion: 2022