ICE SPEEDWAY
Martin Haarahiltunen
Born on October 2 1990 in Överhörnäs, Sweden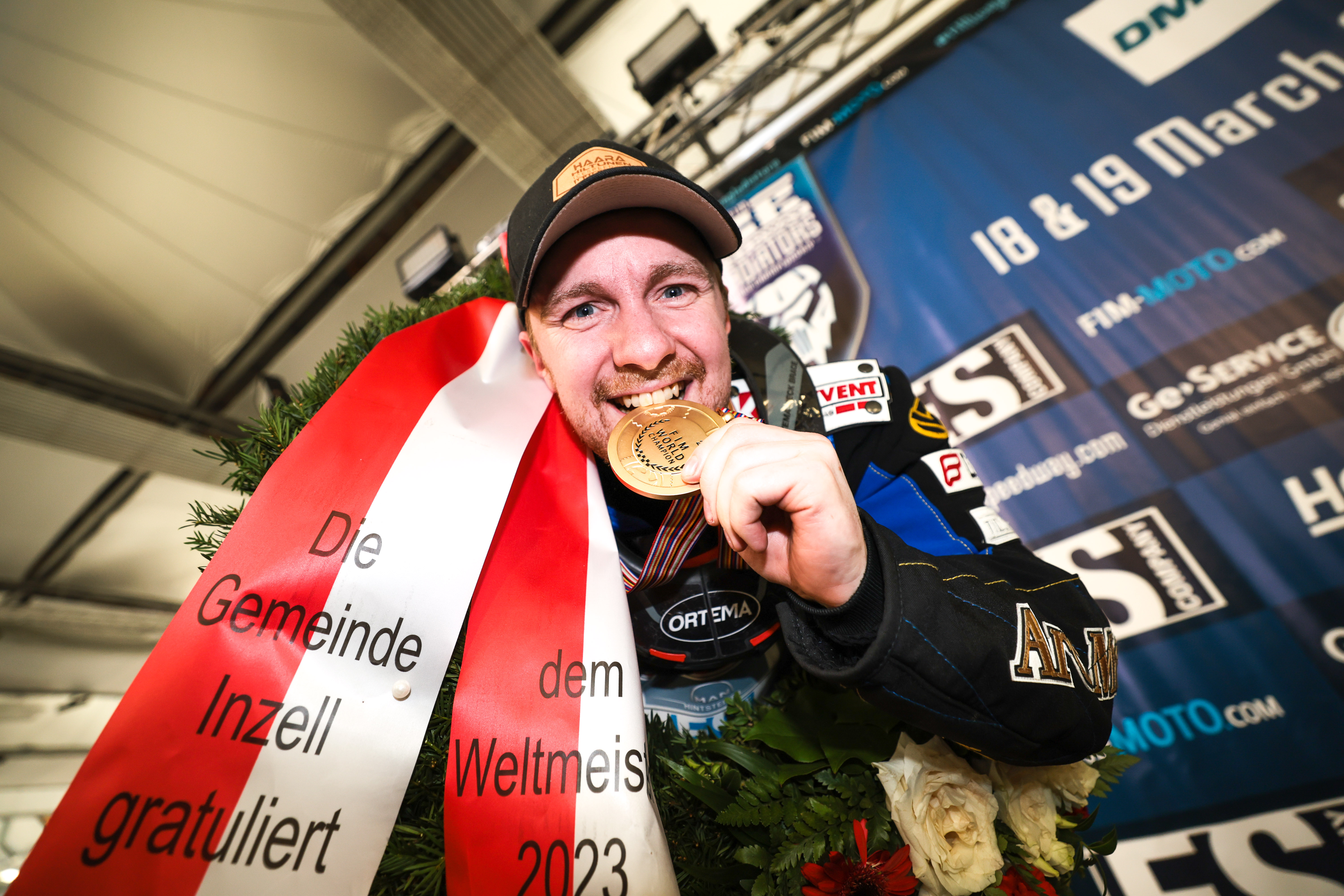 2023 FIM Ice Speedway World Champion
PALMARES
FIM Ice Speedway World Champion: 2022, 2023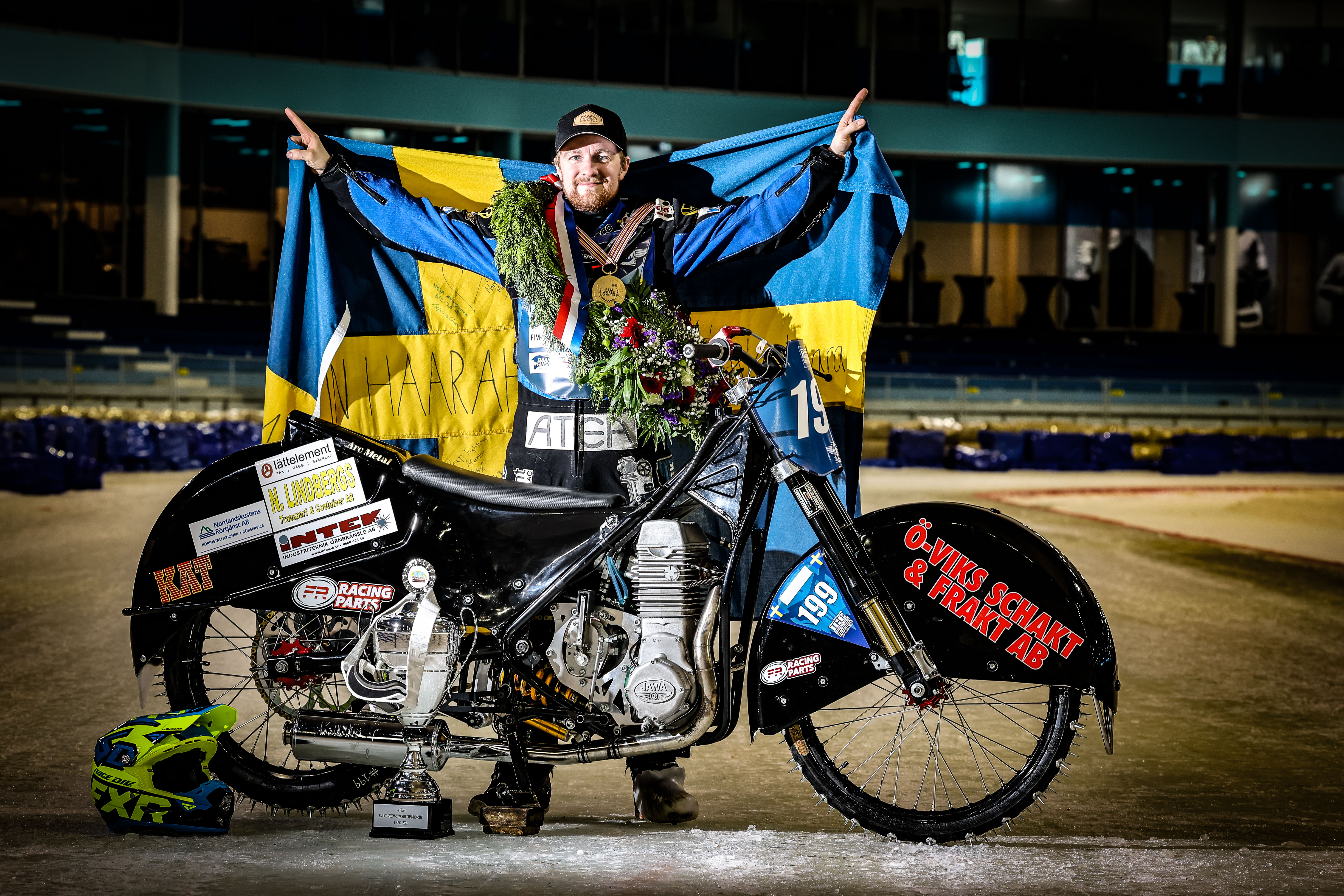 2022 FIM Ice Speedway World Champion
SWEDE DREAMS!
Super Swede Martin Haarahiltunen raced to his nation's first FIM Ice Speedway World Championship in twenty years when he triumphed in Holland at the start of April.
Heading into the Thialf Stadium in Heerenveen, eighty miles north-east of Amsterdam, Johann Weber was regarded as the favourite for the crown following the opening round in Togliatti, but Haarahiltunen had other ideas!
Victory on the opening night allowed Haarahiltunen to close in on Weber, although the German rider still held the upper hand with a nine-point advantage and just six races left to decide the final destination of the championship.
Ice Speedway is flat-out fast and at times can be wildly unpredictable and Haarahiltunen knew that the odds were stacked against him – in fact, only a near faultless performance would be good enough to give him even the slightest chance of overturning the deficit.
The championship's final afternoon of action started well for the swift Swede who, now fully recovered from his injuries of last year, claimed victory in his first heat and he then raced to more of the same in the second heat.
A third win followed in heat three, though Weber's title bid was effectively over after he fell in his third heat and was then unable to make the two-minute deadline for the restarted heat fifteen which put him out of the final.
Haarahiltunen looked every inch the champion-elect when he stormed to victory in heats thirteen and seventeen and he completed his incredible comeback with a win in the final race of the championship to take the title.
PALMARES
FIM Ice Speedway World Champion: 2022