LONG TRACK
Martin Smolinski
Born on 6 December 1984 in Münich, Germany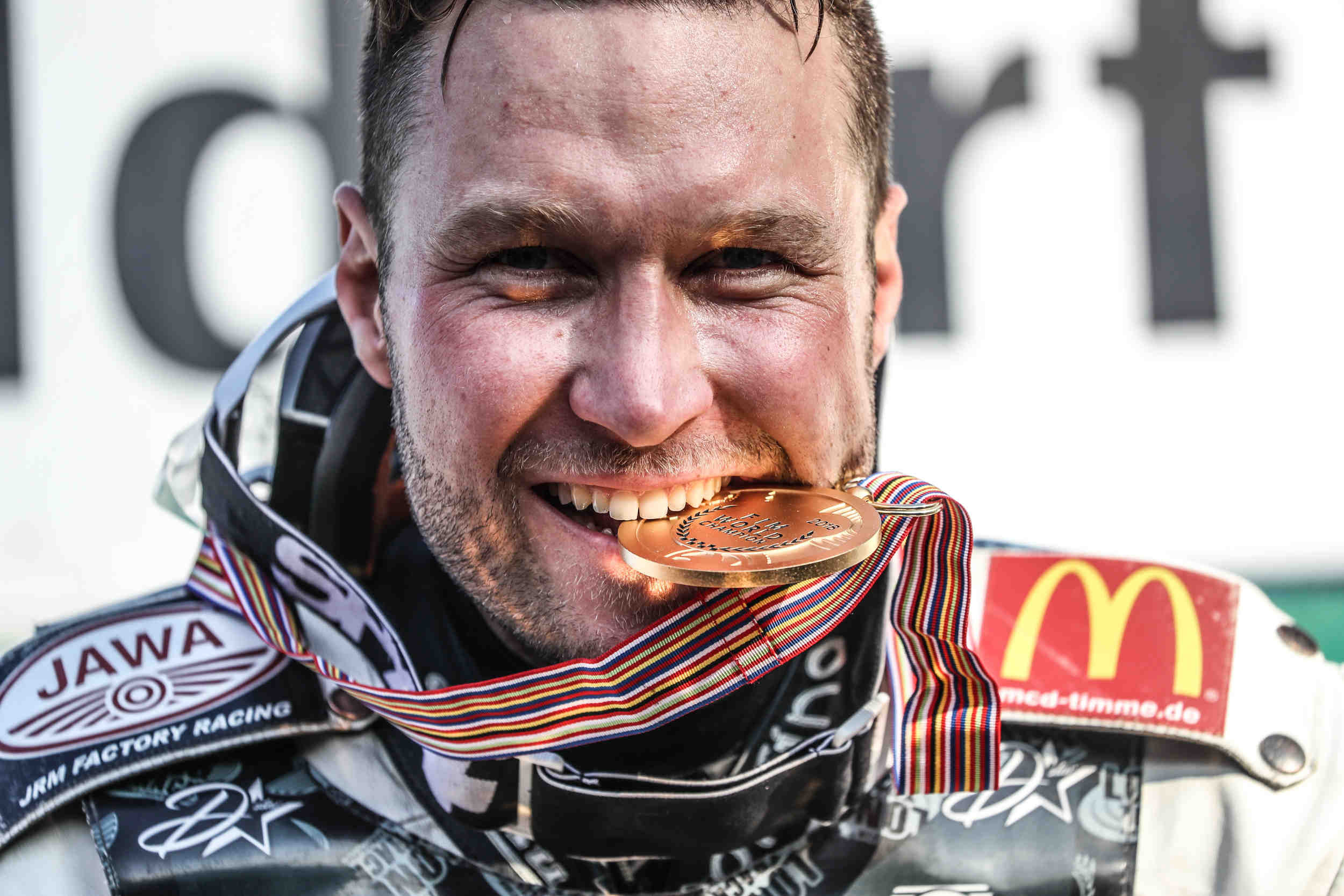 2018 FIM LONG TRACK WORLD CHAMPION
SMOLINSKI SMOKES THE FINAL SHOWDOWN
Martin Smolinski returned to the FIM Long Track World Championship as a full-time entrant in 2018 and claimed the crown he narrowly missed out on in 2012 in a sensational final round in Mühldorf that was only settled by the very last race of the series.
The five-round championship started and finished on home soil for the German, with the opening round taking place in Herxheim, where Dimitri Bergé marked his own return to Long Track with the win. The Frenchman led the series throughout, qualifying for every final except at Roden, and maintained a three-point lead after the penultimate round at Eenrum.
Smolinski, meanwhile, had won two of the rounds whilst defending champion Mathieu Tresarrieu claimed victory at La Réole, keeping his title hopes alive for an exciting finale around the 1000m sand track in Mühldorf.
The German fans turned out in their thousands in anticipation of home success and they weren't to be disappointed. The draw dictated that Bergé met Smolinski twice in the first five races and the Frenchman had to give second best in both of them. By the end of the qualifying races Smolinski had equalled Bergé's score and both riders entered the final on level points.
In the final Bergé scorched from the start to lead into the first bend but Smolinski made his move on the first lap and held the lead until the chequered flag, claiming the win and the title by a single point.
PALMARES
World title – 2018