SPEEDWAY UNDER 21 WORLD CHAMPION - SGP2
Mateusz Cierniak
Born on 3 October 2002 in Tarnow, Poland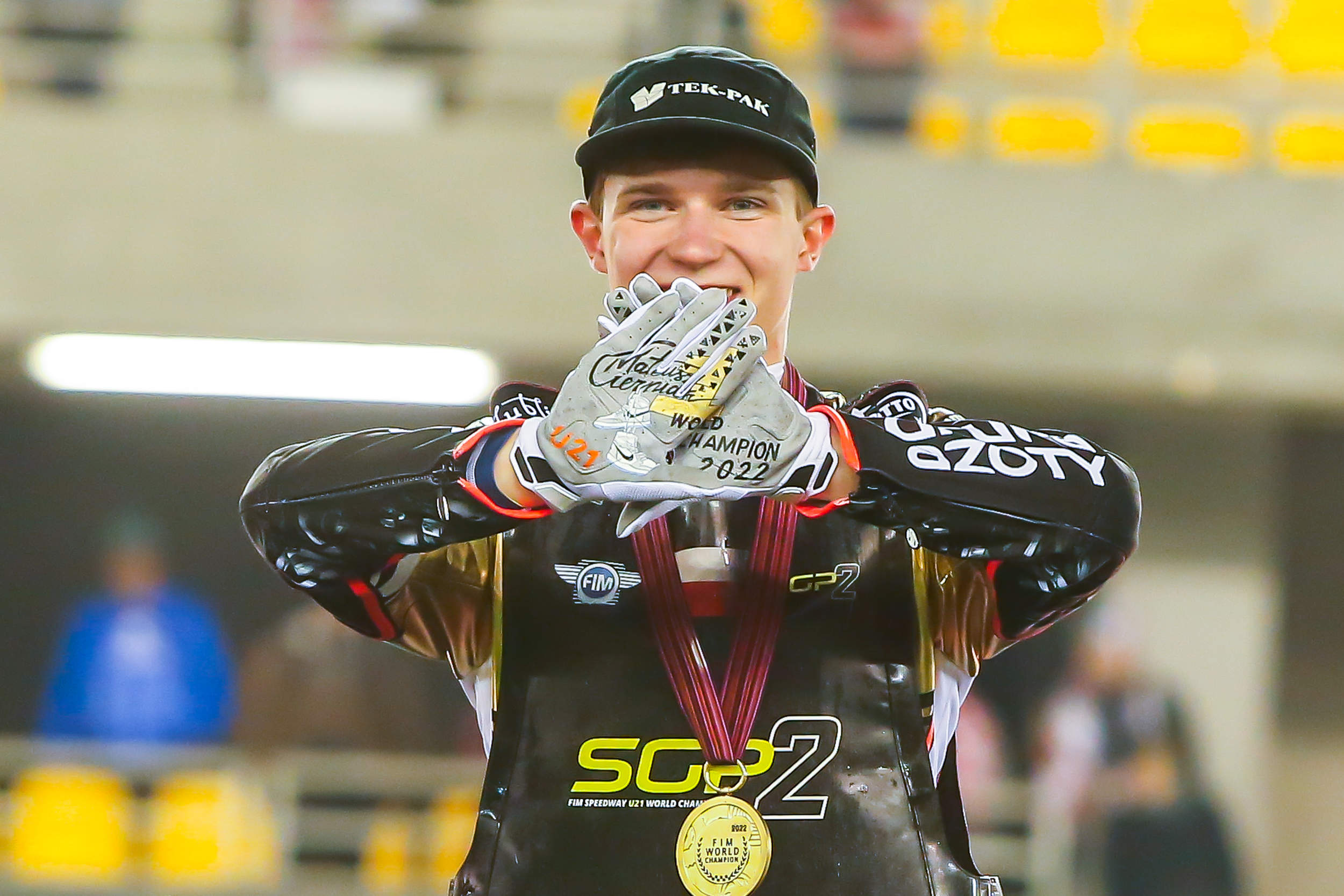 2022 FIM SPEEDWAY UNDER 21 WORLD CHAMPION - SGP2
MATEUSZ'S THE MAN!
Newly revamped for 2022 with a three-round series based around the Speedway GP calendar, the SGP2 championship is the final step on the ladder for rising talent before they graduate to the full-blown SGP ranks.
The championship got under way in Prague's historic Marketa Stadium at the end of May and then headed to Cardiff's Principality Stadium in the middle of August before checking out in Torun's Marian Rose Motoarena in Poland on the last night of September.
Competing on 500cc machines, a total of sixteen riders were in action at each round following a series of qualifiers in Latvia, Sweden and Slovenia and the rising star who emerged head and shoulders above the rest this year was Poland's Mateusz Cierniak.
The twenty-year-old – whose father Miroslaw was a top-flight Speedway racer – started strongly with victory in Prague and then repeated this performance in the Welsh capital city which meant when the series came to a conclusion in Poland, he needed only to reach the semi-final on home turf to be sure of the championship.
After winning his first two heats in Torun he struggled in his third race before clinching the crown with a pair of solid seconds in his final two heats as he ended the night in third, but – more importantly – the FIM SGP2 champion!
The overall winner in the Marian Rose Motoarena was Jakub Miskowiak followed by Wiktor Lampart as home riders dominated the podium.
In the championship the Czech Republic's Jan Kvech came away with the FIM silver medal and Miskowiak claimed bronze.
PALMARES
FIM Speedway Under 21 World Champion – SGP2: 2022