JUNIOR MOTOCROSS 125cc
Mathis Valin
Born on 18 August 2006 in Beaufou, France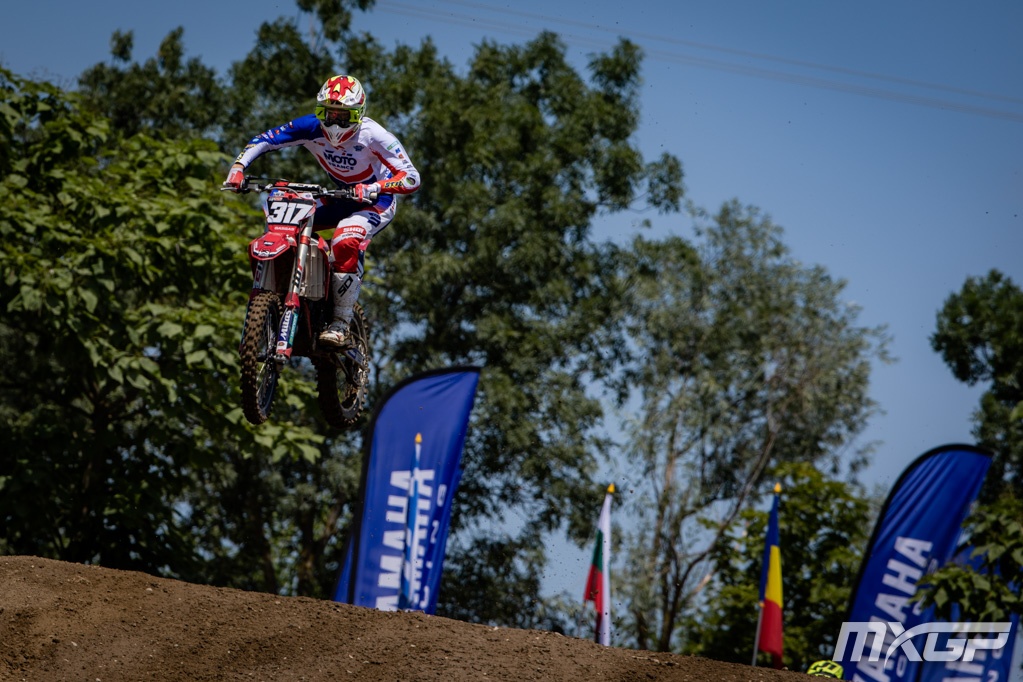 FIM 125cc Junior Motocross World Champion
FRENCH TOAST!
The road to Motocross superstardom is long and arduous and strewn with obstacles to test even the most talented and determined of racers, however fast Frenchman Mathis Valin is already reaping the benefits of a positive mindset and rock-solid work ethic.
Just sixteen years old at the time, the rider from the Pays de la Loire region in the west of France raced to the coveted FIM 125cc Junior Motocross World Championship title in Romania in early July to announce his arrival on the global stage.
While riders of a certain generation may regard 125cc machines through rose-tinted spectacles with feelings of nostalgia for the days of two-stroke grand prix racing, today's stars of the future view them as a vital tool on the journey to modern four-stroke machines and MXGP glory.
The FIM 125cc Junior Motocross World Championship is a big part of a learning curve that can end at the very top and after coming up short when he made first assault on the championship in 2022 at Vantaa in Finland, this year Valin made sure he got the job done.
Valin ensured his intentions were crystal clear to his rivals when he raced to a commanding victory in the opening moto, outpacing his closest challenger by over fifteen seconds with a best lap time one-and-a-half seconds faster than anyone else.
With the title within his grasp, he brought it home in second in race two with his combined score giving him the crown by a comfortable eight points.
Having also won the French 125cc title with an unbeaten record, Valin will now take his next step on the journey to success when he moves up to a 250cc four-stroke next season.
PALMARES
FIM 125cc Junior Motocross World Champion: 2023