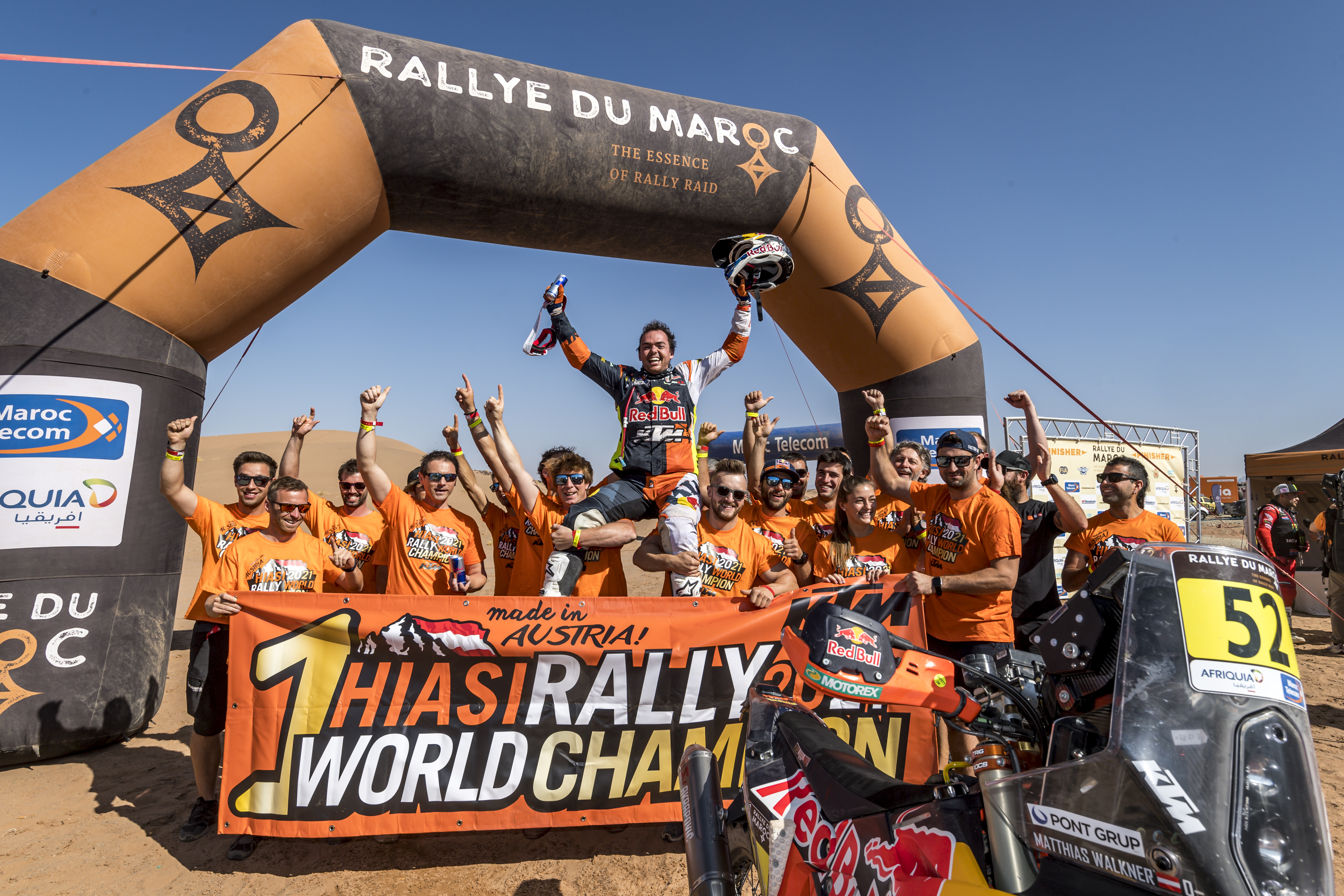 2021 FIM CROSS-COUNTRY RALLIES WORLD CHAMPION
WALKNER WINS!
A genuine all-round off-road motorcycling legend, thirty-five-year-old Matthias Walkner dominated this year's FIM Cross-Country Rallies World Championship, but it was not the first time the Austrian has struck FIM gold.
After beginning his career-long association with KTM in 2004, he worked as a test rider for the Austrian giant and also gave them the MX3 motocross World title in 2012 before switching his focus to rallying in 2015.
Making an immediate impact, Walkner won the 2015 FIM Cross-Country Rallies World Championship and three years later raced to victory at the infamous Dakar Rally.
With the pandemic causing the cancellation of last year's championship, the best riders on the planet were chomping at the bit to get going for the 2021 edition and Walkner – following a disappointing Dakar result when an early technical problem dropped him out of contention – was clearly in the form of his life.
A strong second place at the Rally Kazakhstan was followed by victory in the Silk Way Rally in July, a five-day race covering more than three-thousand kilometres across Siberia.
The focus then shifted to North Africa for the Rally du Maroc in October where Walkner kept twisting the throttle – and turning the screw – as he maintained his one-hundred per-cent podium record with another second place.
The series concluded with the Abu Dhabi Desert Challenge in early November where Walkner signed off in style with another victory capping a great season.
PALMARES
FIM Cross-Country Rallies World Champion: 2015, 2021
Dakar Rally winner: 2018
FIM MX3 Motocross World Champion: 2012