125CC JUNIOR
Mattia Guadagnini
Born 11 Avril 2002 in Bassano del Grappa (Vicenza), Italy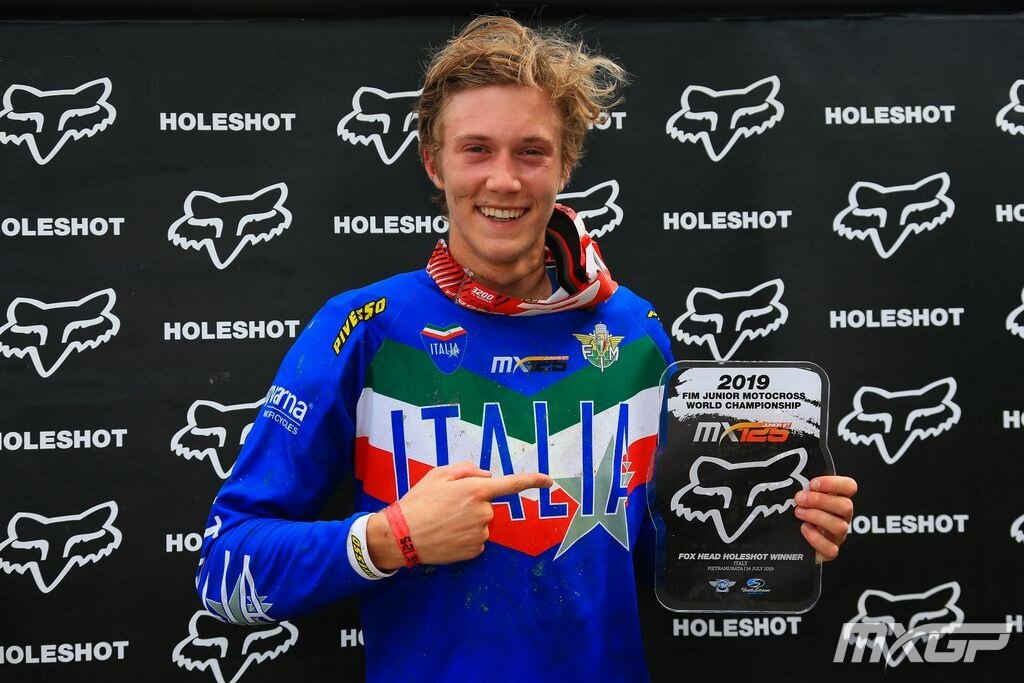 2019 FIM 125CC JUNIOR MOTOCROSS WORLD CHAMPION
MATTIA STEPS UP
After taking the silver medal in 2018, Italy's Mattia Guadagnini (Husqvarna) upgraded to gold in 2019 as he became the FIM 125cc Junior Motocross World Champion with a classy and determined performance in front of his home crowd in Pietramurata.
A bumper crowd of passionate Italian fans at the Il Ciclamino track saw Guadagnini pick off four riders on the opening lap, after Joel Rizzi (KTM) from Great Britain grabbed the holeshot from Germany's Simon Langenfelder (KTM), the Estonian Meico Vettik (KTM) and Max Palsson (KTM) of Sweden. Once Guadagnini got to the front he stayed there, opening a winning margin of sixteen seconds over eventual second-place finisher Tom Guyon (KTM) of France, who recovered from a bad start to edge out a surge from Swiss rider Mike Gwerder (KTM) into third.
Guyon then gave chase to Guadagnini from the very start of the second race, the Italian snatching the holeshot this time, but the Frenchman sticking right to his rear wheel. The pair broke free at the front and opened up a huge gap over Gwerder, who was leading the second group in third from Langenfelder.
At the halfway point of the race Guyon launched an attack for the lead but it only lasted a few metres as a mistake immediately handed the advantage back to Guadagnini, who reacted by opening up a two-second gap to the chequered flag and secured the title with a spectacular 1-1 showing. Gwerder held on to third place again to repeat the podium from the first race and confirm the same order for the medal positions.
PALMARES
1 World title – 2019