MX2
Maxime Renaux
Born on 17 May 2000 in Sedan, France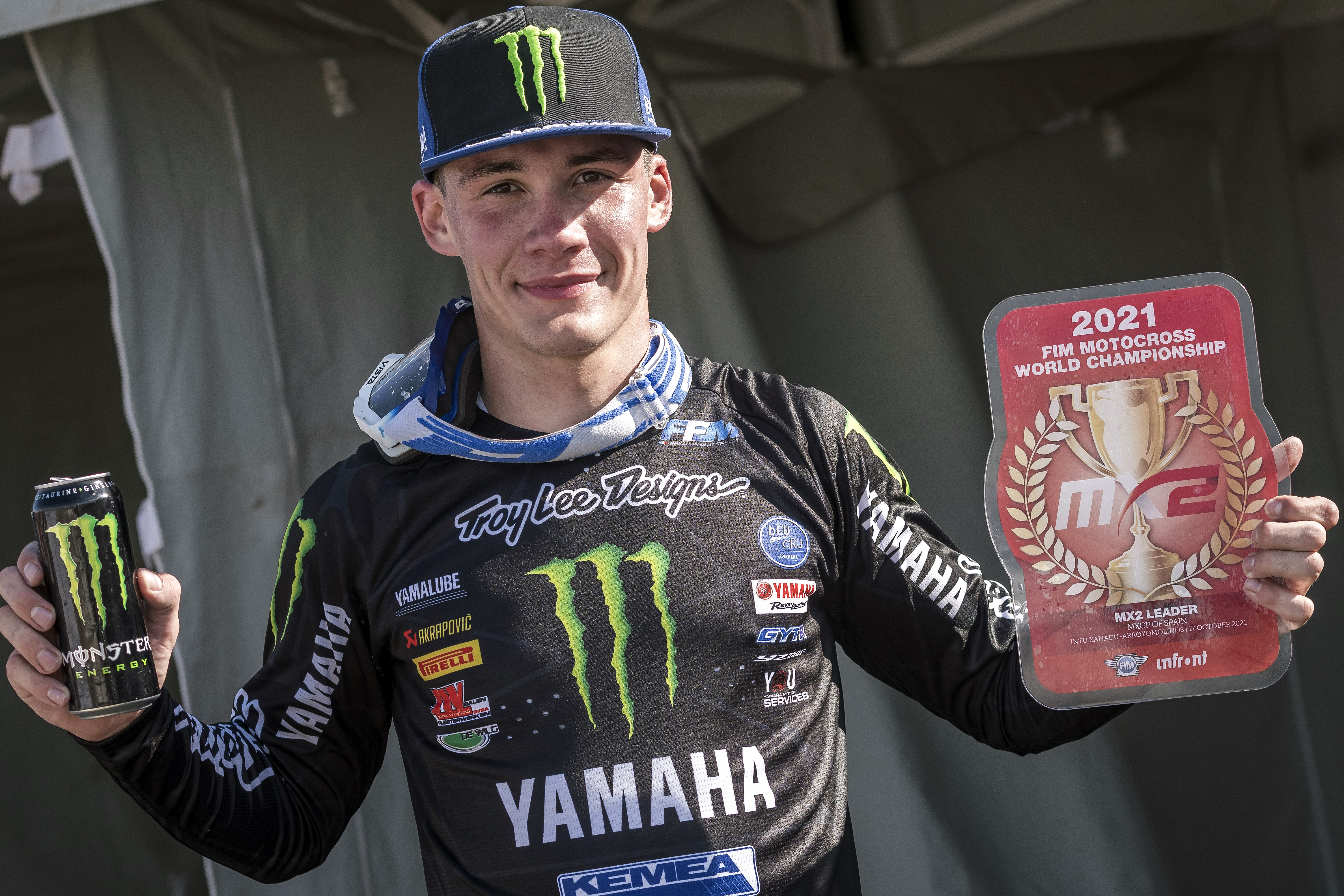 2021 FIM MX2 MOTOCROSS WORLD CHAMPION
MAX IMPACT!
If you are looking for proof that the system for developing the stars of the future works then look no further than twenty-one-year-old Maxime Renaux (Monster Energy Yamaha).
Just six years ago he was celebrating winning the Junior 125cc title, now he has firmly established himself as a big-league star by racing away with the MX2 World Championship.
Consistency is key to any title. As the great Stefan Everts once said, championships are won on your worst days, but Renaux did not have many of those in only his fourth season contesting the FIM Motocross World Championship.
After ending the 2020 campaign in third his potential was crystal clear, but few could have predicted the manner in which he has run away with this year's title.
When he clinched the crown at the MXGP of Garda – with two full rounds still to go – the flying Frenchman had been on the overall podium an astonishing twelve times from sixteen starts. In fact, up until round fourteen, the MXGP of Trentino, he had only failed to finish in the top three on two occasions – at the opening round in Russia where he was sixth and at round four at Oss in the Netherlands where he was fourth.
In a class that is so notoriously close and competitive, Renaux's stats are jaw-dropping. Despite missing out on a podium finish at Oss he moved into the championship lead in the Dutch sand and simply never relinquished it thanks to a run of nine podiums before his overall win at round sixteen sealed the deal.
From the drop of the gate in Orlyonok on 13 June up until taking the title at the MXGP of Garda on 31 October he had won five overalls and claimed twenty top-three moto finishes – that is a true champion's performance.
PALMARES
FIM MX2 Motocross World Champion - 2021
FIM 125cc Junior Motocross World Champion - 2015