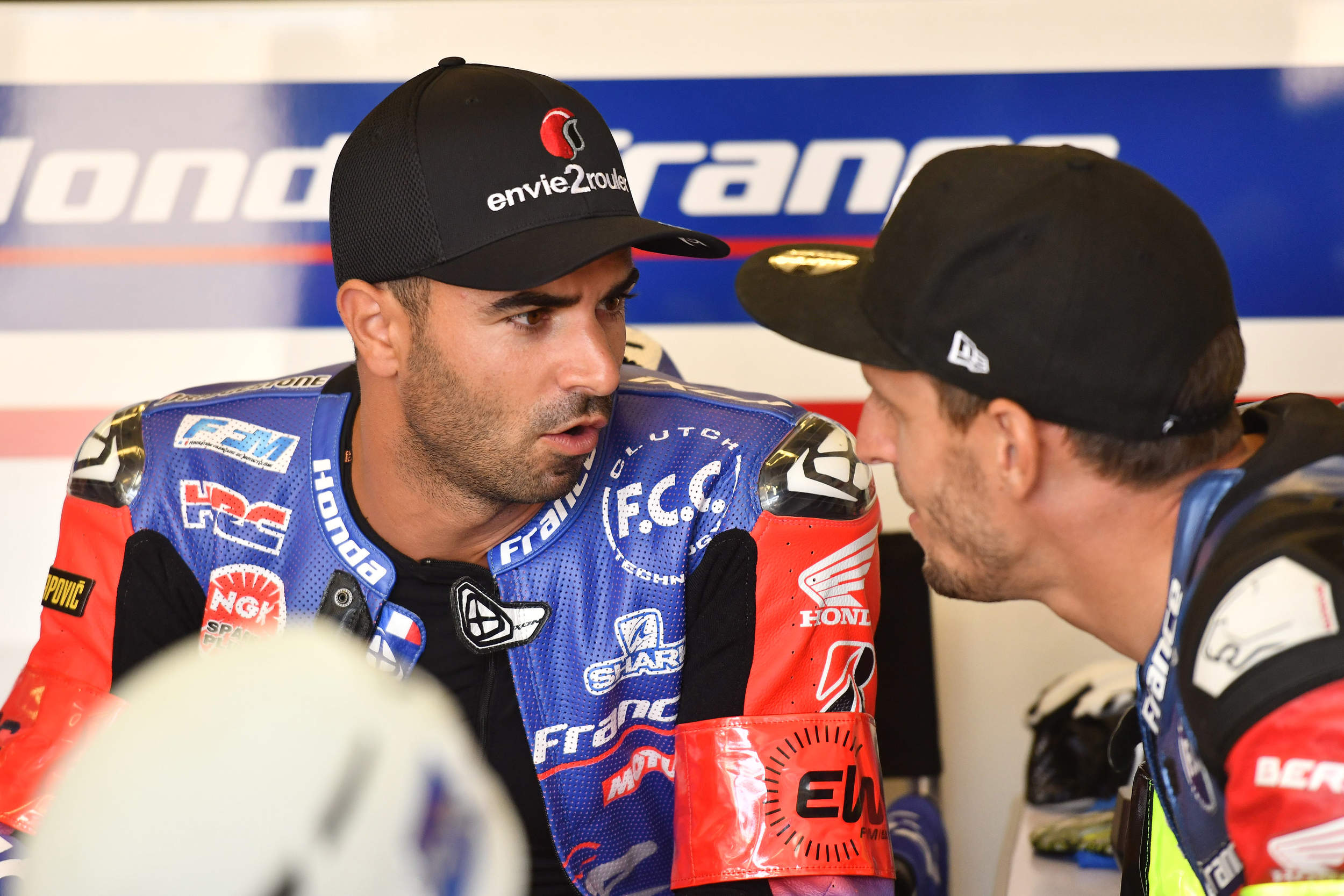 2022 FIM ENDURANCE WORLD CHAMPION
MAGIC MIKE!
A member of the FCC TSR Honda France team that clinched the FIM Endurance Team World Championship this year, flying Frenchman Mike Di Meglio has enjoyed a stand-out season in 2022.
World champion on a 125cc machine in 2008, Di Meglio made his World championship debut all the way back in 2003 when he was just fifteen years old.
After winning his 125cc crown he graduated through the ranks of Moto2 into the MotoGP class in 2014 where he spent two years before his focus switched to the FIM Endurance World Championship and he won the 2017/2018 title.
This year's championship was decided over four rounds and started on home turf for Di Meglio with April's 24 Heures Motos at Le Mans at the Circuit Bugatti in France.
Racing alongside team-mates Gino Rea from Great Britain and Australian Joshua Hook, a third-placed finish was a solid start despite mechanical problems.
At the start of June, the championship then returned to the Spa-Francorchamps circuit in Belgium after an absence of twenty-one years for the 24 Heures de Spa.
Torrential rain for the final five hours called for complete concentration after nineteen hours of racing and a third-placed finish was a fitting reward.
Next up was the Suzuka 8 Hours in Japan in August where brake issues proved to be expensive, and it was a case of damage limitation with a tenth-placed finish.
Back on home ground for the final round – the Bol d'Or in mid-September – and holding second position in the series standings, when the leading Yoshimura SERT Motul team suffered engine failure Di Meglio was in the perfect position to take full advantage with a fourth-placed finish good enough for the title.
PALMARES
FIM 125cc Grand Prix World Champion: 2008
FIM Endurance World Champion: 2017/2018, 2022