SPEEDWAY YOUTH WORLD CHAMPION - SGP3
Mikkel Andersen
Born on 26 April 2008 in Horsens, Denmark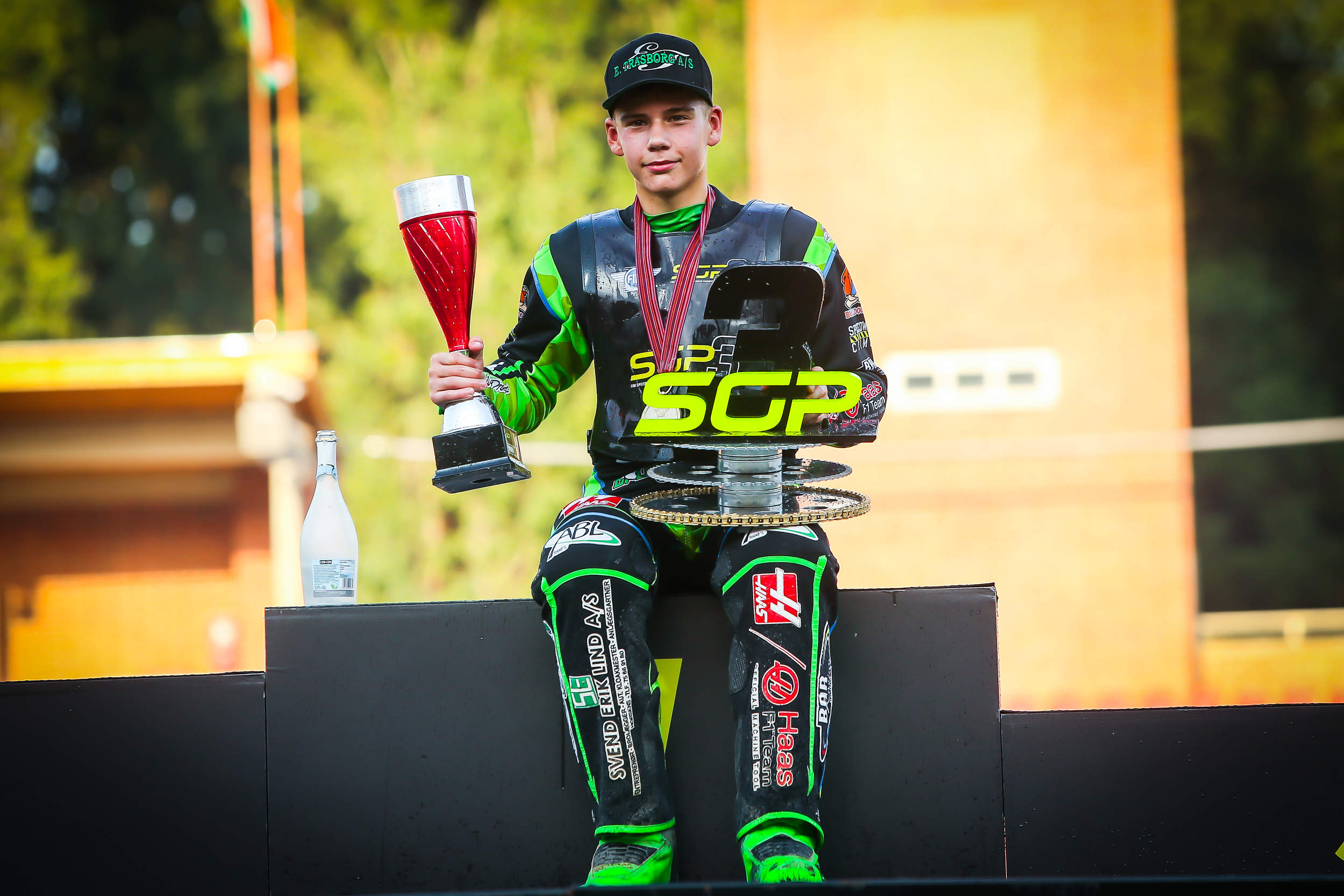 2022 FIM SPEEDWAY YOUTH WORLD CHAMPION - SGP3
TAKING CENTRE STAGE!
The FIM Speedway youth world championship revamped SGP3 in 2022 for rising Speedway stars aged under sixteen was introduced as part of a long-term plan to raise the profile of youth racing and give the next generation a solid platform to build upon.
The inaugural winner was fourteen-year-old Danish up-and-comer Mikkel Andersen who powered his way to the title in front of two-and-a-half-thousand fans – an unprecedented number for a youth-only event – in Wroclaw's iconic Olympic Stadium at the end of August, the day before the Speedway GP of Poland at the same venue.
As part of the learning experience and their career development, the SGP3 riders share the same pits and podium as the sport's biggest names.
Although the SGP3 class features 250cc machines – half the capacity of SGP and SGP2 bikes – the on-track action was seriously fast with the reduced power hardly noticeable because while their straight-line speed was obviously lower, the young riders did not need to scrub off as much speed in the corners as the 500cc pilots.
Andersen, the son of former junior World champion and 1997 British Speedway GP winner Brian, finished third in his opening heat before blasting out four straight wins to write his name into the Speedway history books.
He was joined on the podium by his compatriot Villads Nagel Christiansen and Polish rider Antoni Kawczynski following a very successful day for Andersen in particular and the sport as a whole.
PALMARES
FIM Speedway Youth World Champion – SGP3: 2022