HARD ENDURO JUNIOR
Mitchell Brightmore
Born on 14 December 2002 in Buxton, Great Britain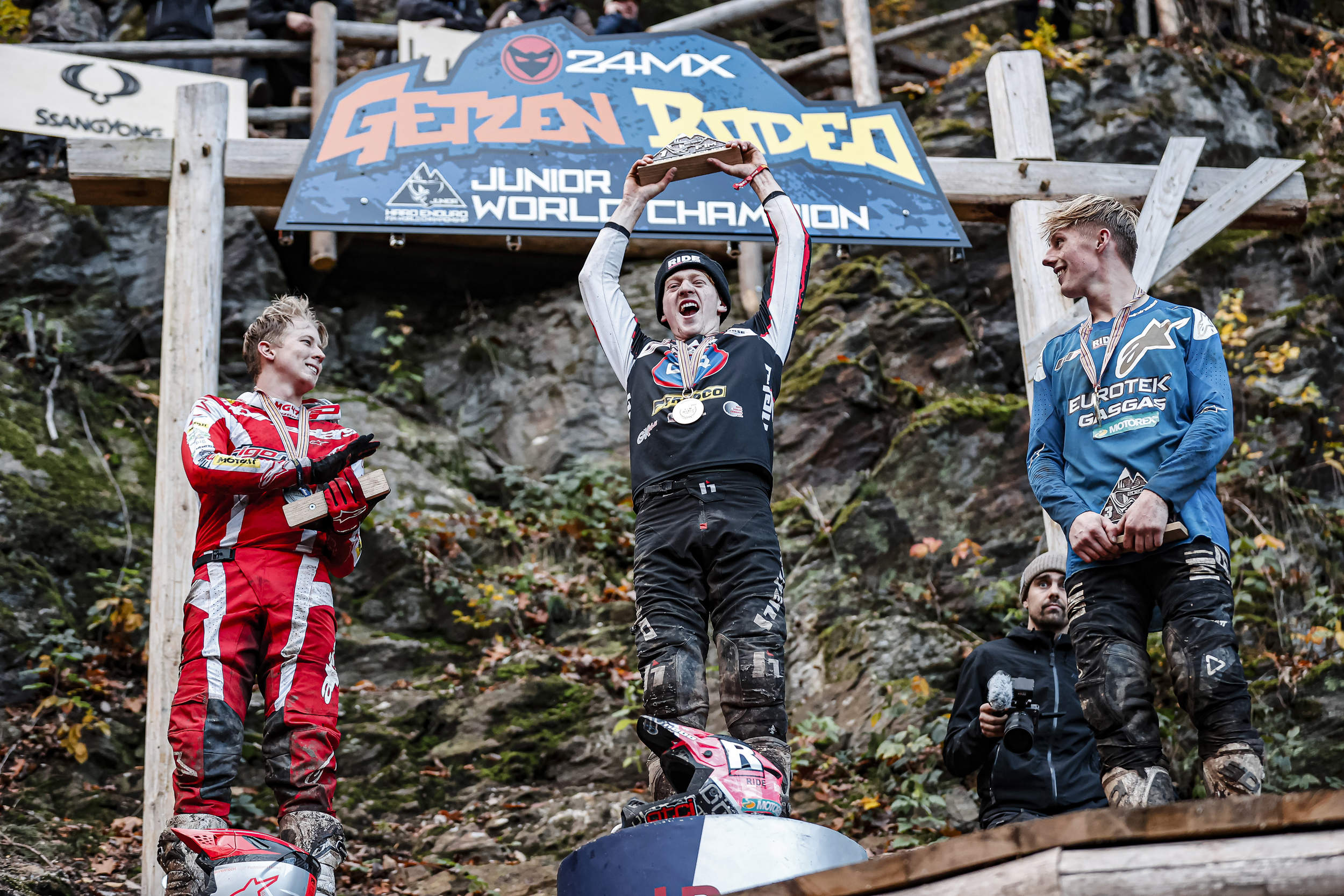 2023 FIM Hard Enduro Junior World Champion
MIGHTY MITCH!
Upgraded from FIM World Cup status for 2023, the FIM Junior Hard Enduro World Championship for riders aged between sixteen and twenty-two gave the rising stars of the discipline the chance to shine on a global stage this year and the rider who stepped up to claim the inaugural crown was Mitch Brightmore – GASGAS from Great Britain.
Competing alongside the established Senior stars at Serbia's Xross in May, the infamous Red Bull Erzbergrodeo in Austria in June and Spain's Hixpania Hard Enduro in the middle of October before signing off with the GetzenRodeo in Germany at the start of November, Brightmore started his campaign on a high having already secured the 2023 FIM Junior SuperEnduro World Cup.
A major time penalty on the second of three days of racing at Xross cost Brightmore any chance of topping the Junior standings as victory went to his South African rival Matthew Green – KTM and Green again beat him into second at the Red Bull Erzbergrodeo.
The turning point came when he took his first win of the year at the Hixpania Hard Enduro and the additional three points for leading home the Junior riders in the Prologue moved him into a one-point advantage over Green.
The result set up a sensational season showdown at the GetzenRodeo where Brightmore extended his slim series advantage with victory in the Prologue, although the title was by no means in the bag and there was very little to separate the young British rider and the swift South African in the early stages of the main race.
However, as the race wore on Brightmore was able to fully utilise his Trial skills and his second victory of the series gave him his first FIM World Championship title by a slender six points.
PALMARES
FIM Junior Hard Enduro World Champion: 2023