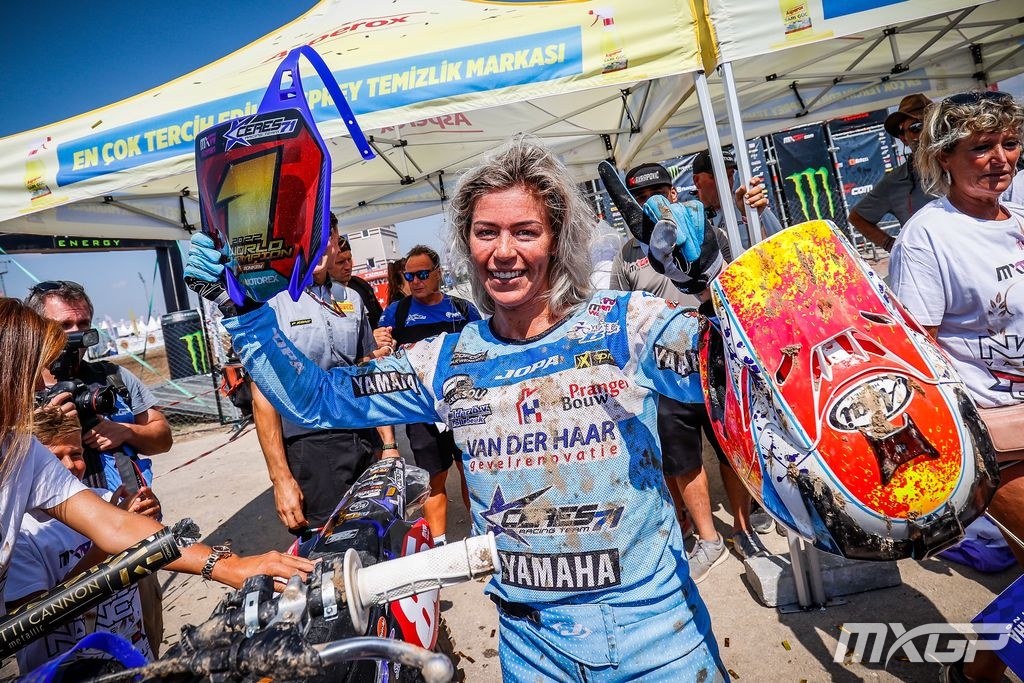 2022 FIM Women's Motocross World Champion
NEVER GIVE IN!
The expression 'winners never quit, quitters never win' could have been coined especially with Nancy van de Ven – Yamaha in mind.
The twenty-five-year-old Dutch rider started racing in the FIM Women's Motocross World Championship all the way back in 2013 – only two years after making her debut in the sport – and immediately showed off her potential with a World ranking of fifth.
Ever since she has been a constant threat everytime she has rolled up behind a startgate, but until this season she always seemed to come up just short and was runner-up in 2016 and again for four straight years from 2018 until 2021.
Van de Ven's incredible persistence and resilience finally paid off this season, providing a very valuable lesson for aspiring motocross champions across the globe.
Getting her 2022 campaign off to a winning start – albeit on a tie-break – in Lombardia at the start of March, Van de Ven then went two-two in Portugal. It was a solid result, although it still cost her the championship lead to compatriot Lynn Valk – Yamaha.
However, a moto win on the Italian island of Sardinia in mid-May saw her retake the lead and, with New Zealand's reigning and three-time champion Courtney Duncan – Kawasaki missing two rounds through an injury sustained in practice in Portugal, she was back in command with just two rounds to run.
Duncan was back in action and on top in Spain at intu Xanadu – Arroyomolinos, but Van de Ven maintained her title challenge with third overall.
At the final round in Turkey, she rode with her head, not her heart, to finally clinch the crown by eighteen points from Valk with Germany's Larissa Papenmeier – Yamaha finishing a close third.
PALMARES
FIM Women's Motocross World Champion: 2022