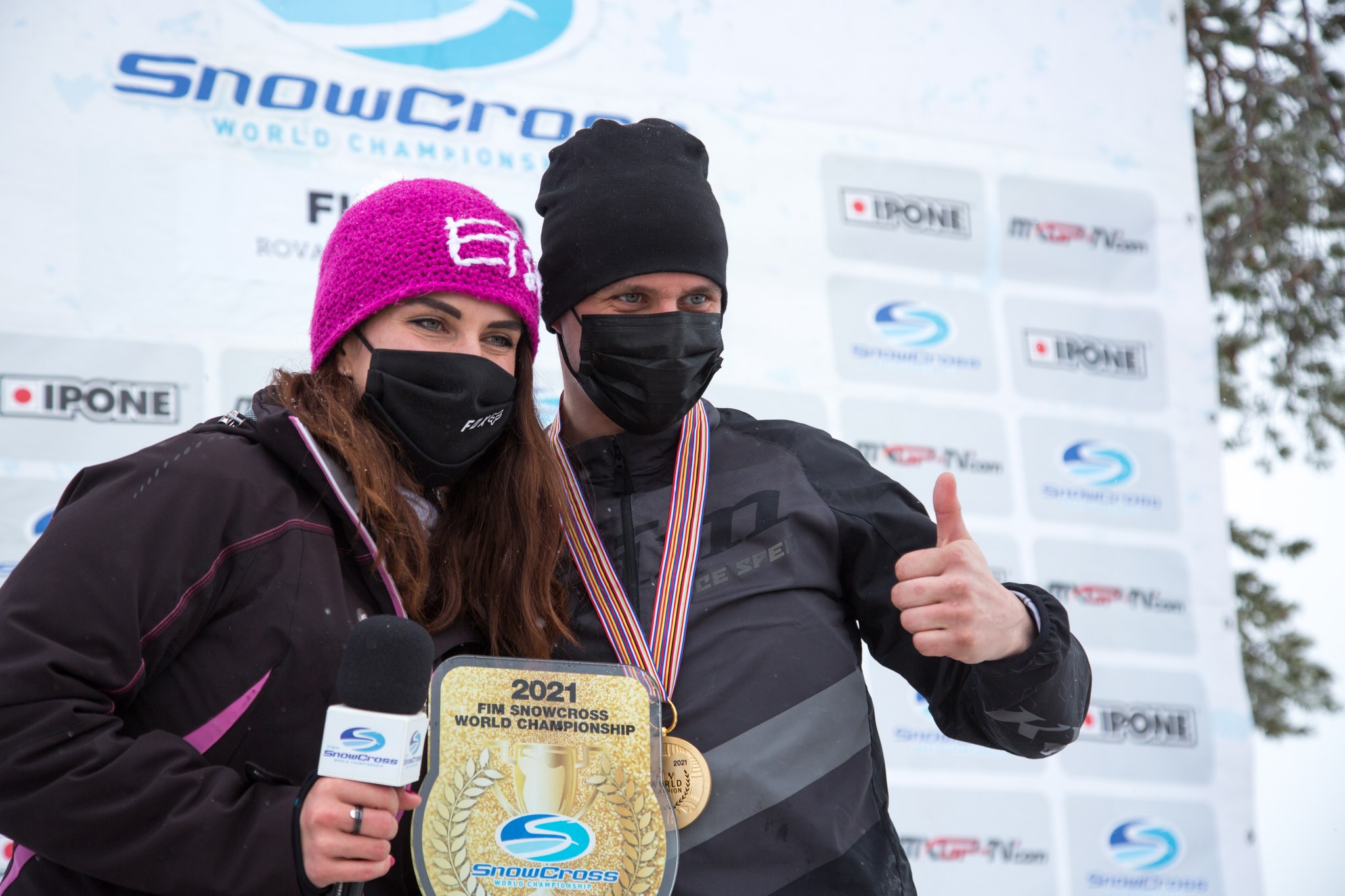 2021 FIM SNOWCROSS WORLD CHAMPION
SWEDE DREAMS!
A true snowcross superstar, Narsa (BRP Lynx) is a huge name in the sport on both sides of the Atlantic and is a multi-time national champion and also an X Games gold medallist.
The 2021 FIM Snowcross World Championship was held at Rovaniemi in Finland in early April and Narsa – who stated in an interview when he was just twelve years old that he wanted to be World Champion – kicked off by topping qualification.
Narsa then took an early lead in the opening moto before a late-race pass by Norway's Elias Ishoel (Ski-Doo) demoted him to second. When Ishoel crashed in race two and was unable to continue because of a technical issue, Narsa was perfectly poised to pass his way to the front and realise a dream he had held since childhood.
PALMARES
FIM Snowcross World Champion - 2021