TEAM SPEEDWAY UNDER 21
Poland
Team manager: Michal Sikora
Riders: Jakub Miskowiak, Wiktor Lampart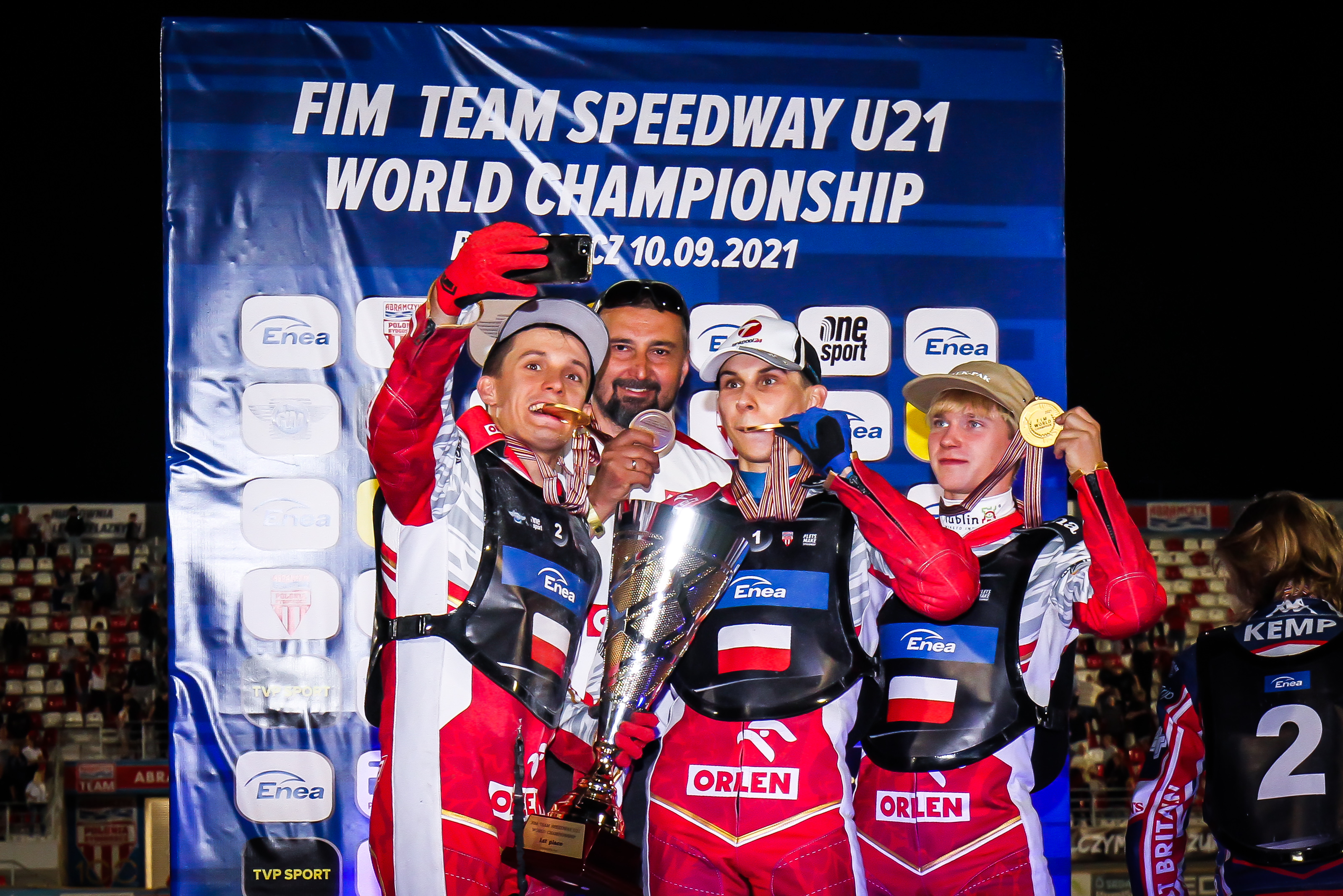 2021 FIM TEAM SPEEDWAY UNDER 21 WORLD CHAMPION
POLES APART!
Poland has dominated the FIM Team Speedway Under 21 World Championship since its inception and 2021 was no exception with Jacob Miskowiak and Wiktor Lampart steering their nation to its eighth consecutive title and its fourteenth in seventeen years.
Racing on home shale in Bydgoszcz in early September and following a new two-rider format brought in to take account of the pandemic, the Polish pair briefly stuttered when Miskowiak – who would go on to lift the individual U21 World Championship the following month – suffered a mechanical issue in the opening race.
However, both riders were on the winning team last season and they put this hard-earned experience to good use as they regrouped from their early setback with Lampart rock-solid as he raced to a total of twenty-four points.
The final pitted Poland against Denmark who last won the title in 2013 and it was Miskowiak who brought it home ahead of dashing Dane Mads Hansen with Lampart sealing the deal in third from Marcus Birkemose.
Great Britain's Tom Brennan produced a captain's performance to lead his team to third, just one point ahead of Australia and three clear of the Czech Republic with Latvia and Sweden bringing up the rear.
PALMARES
FIM Team Speedway Under 21 World Champions - 2021, 2020, 2019, 2018, 2017, 2016, 2015, 2014, 2012, 2009, 2008, 2007, 2006, 2005