LONG TRACK
Romano Hummel
Born on 4 January 1999 in Groningen, Netherlands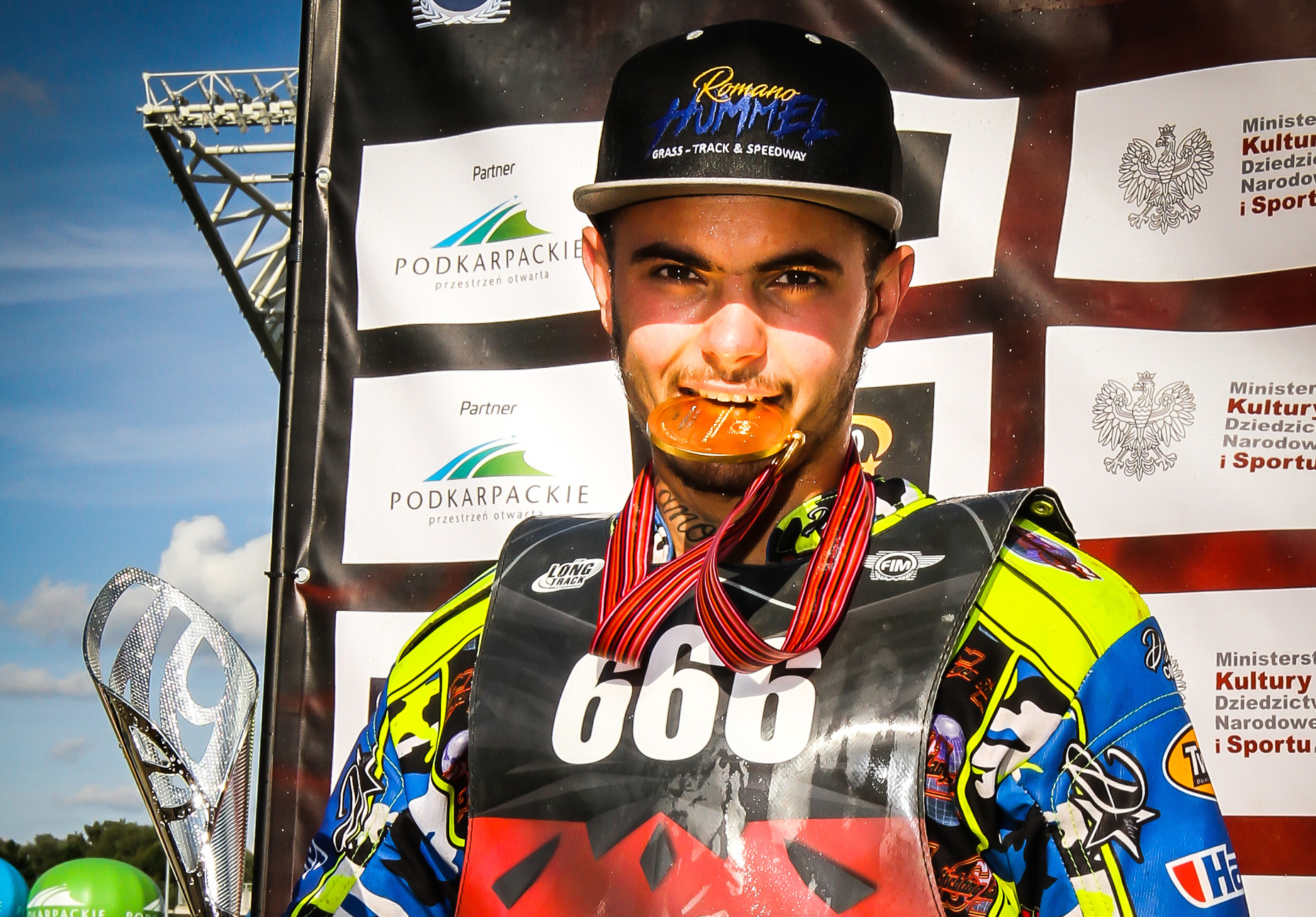 2021 FIM Long Track World Champion
PATIENCE PAYS OFF!
For a relatively young man aged just twenty-two years old, Romano Hummel has a wealth of experience and has been competing at the highest level since 2016, although he had to wait until this year to claim his first individual World Championship.
It is safe to say it has been a rewarding season for the Dutch rider who also won the Czech long track title, but his 2021 campaign will be best remembered for his performance in Rzeszow in Poland where he sewed up the FIM Long Track World Championship.
With COVID measures restricting the championship to just two rounds, Hummel – whose career has been hampered by injuries – laid the foundations for his title-winning performance at Marmande in France before arriving in Poland with momentum on his side.
Heavy overnight rain made way for clear skies, though Hummel had to weather an early storm with gearbox trouble forcing him out of one of his heats.
However, he progressed to the final via the last-chance race and then held his nerve and rode with his head to bring it home in fifth to secure the championship title to go with the World Long Track Team Championship he won in 2016.
Germany's Martin Smolinski dominated in Poland to secure second in the championship with Holland's Theo Pijper claiming bronze.
PALMARES
FIM Long Track World Champion - 2021