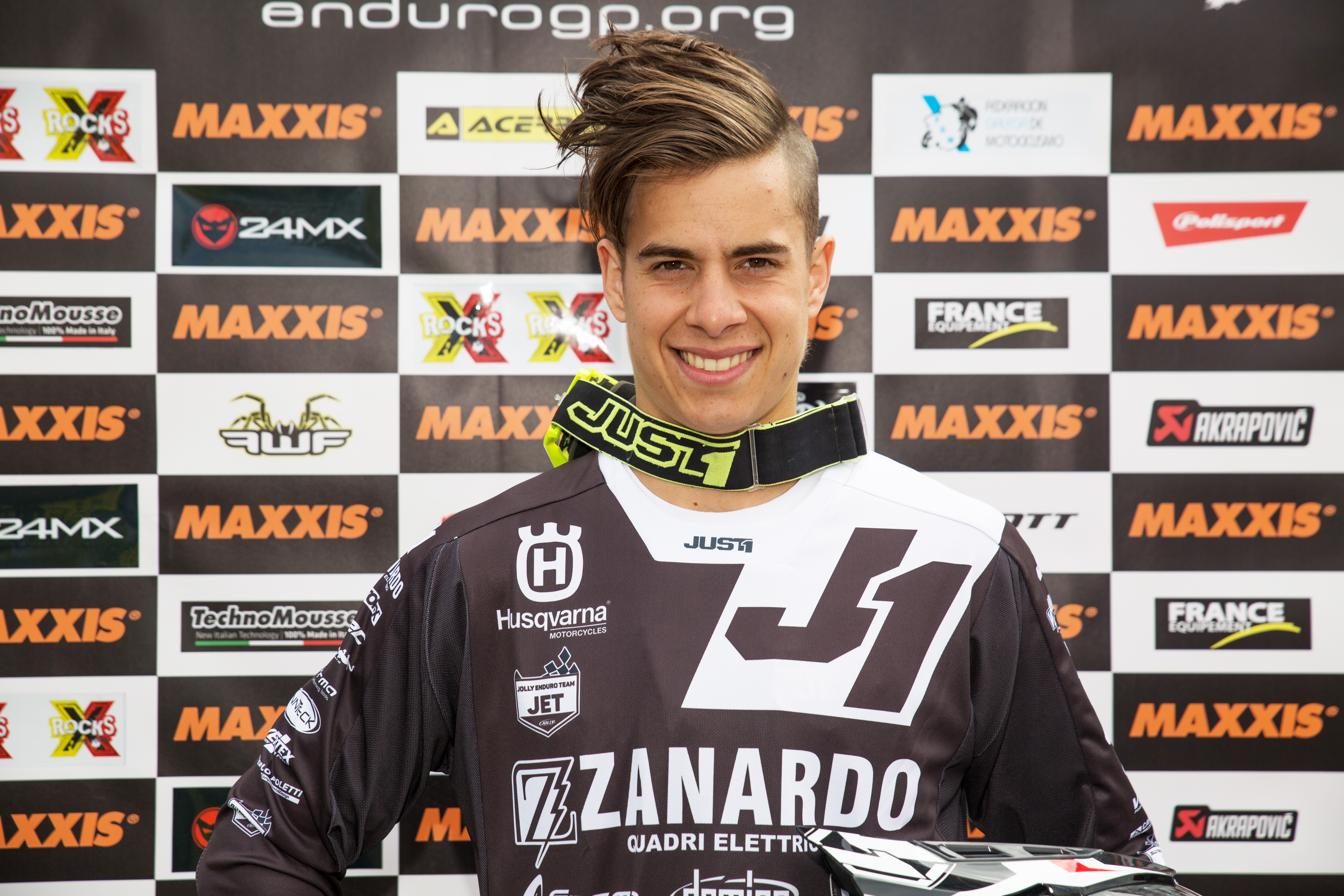 2018 FIM YOUTH ENDURO WORLD CHAMPION
BARBOSA BRINGS THE HEAT FROM CHILE
Ruy Barbosa (Husqvarna) made history for his native Chile in 2018, claiming the FIM Youth Enduro World Championship title - his country's first in the discipline.
It was a slightly inauspicious start to the campaign for the 19-year-old, who took two third places at the opening round in Spain as Sweden's Joakim Grelsson (KTM) and Matthew van Oevelen (Sherco) of Belgium claimed the wins. However, Barbosa broke his duck with a double at round two in Estonia and followed up with another win in Trentino to establish himself as the title favourite.
Hamish Macdonald (Sherco) picked up a double of his own in the fourth round in Italy but like Grelsson and Van Oevelen the impressive Kiwi rider just lacked the consistency of the Chilean and eventually it was podium regular Dan Mundell (Sherco) who emerged as the strongest threat. However, the Brit was unable to muster a victory before Barbosa got his first crack at the title in France, where another double capped off an incredible season for the youngster, who was allowed by his parents to move to Europe and chase his Enduro dream two years ago on the proviso that he completed his studies in Chile via email.
Since then, under the guidance of his senior teammate and former FIM E2 World Champion Alex Salvini, Barbosa has quickly developed into one of the hottest young talents in Enduro. A double win at the final round in Germany made it seven out of twelve for the season and marked Barbosa out as a name to watch.
PALMARES
World title – 2018