YOUTH ENDURO
Sergio Navarro
Born on 11 July 2000 in Seville, Spain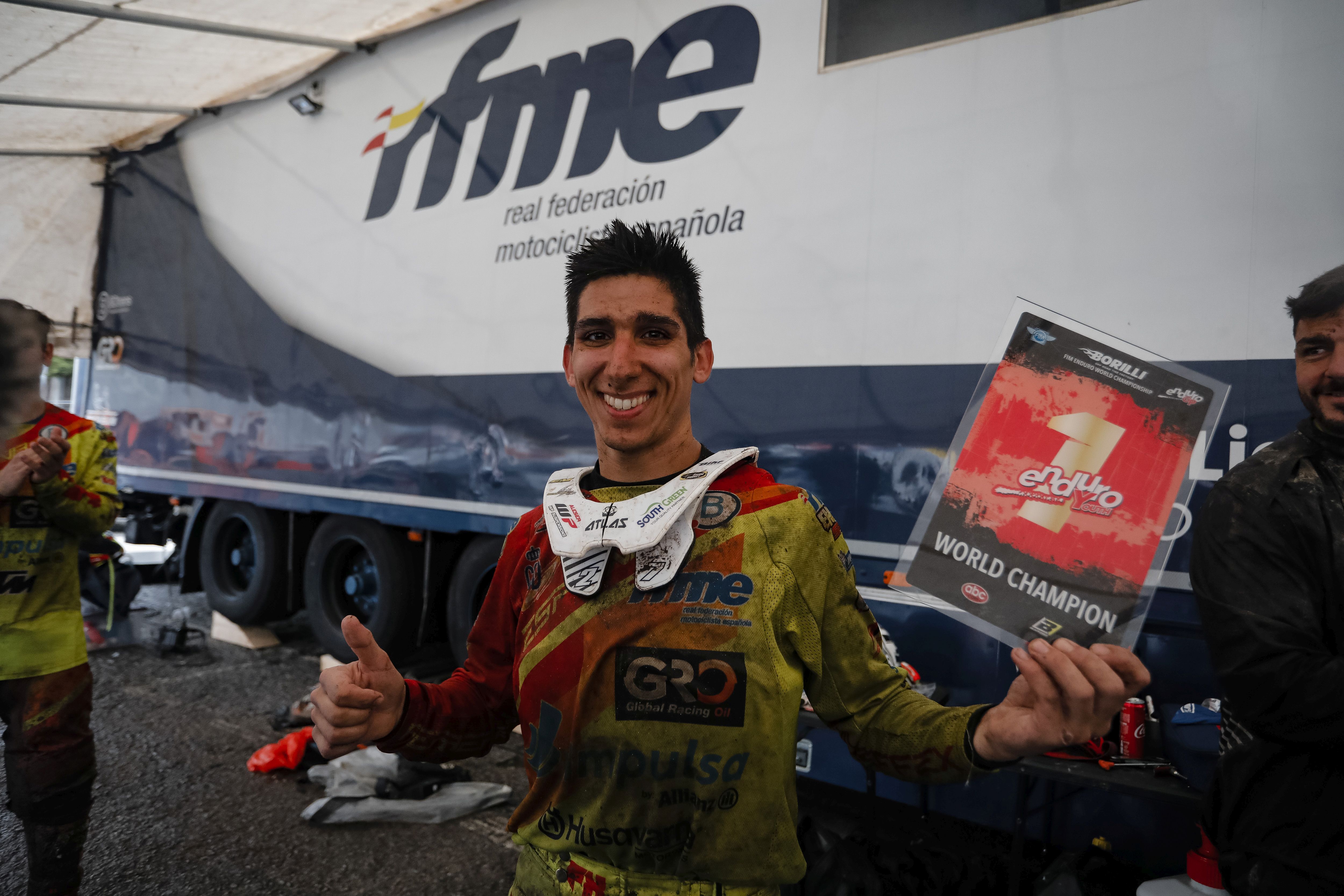 2020 FIM YOUTH ENDURO WORLD CHAMPION
EVERY SECOND COUNTS!
They say winners never quit and quitters never win and Spain's Sergio Navarro proves this point perfectly after his never-say-die approach earned him the Youth Enduro title following an extremely close, hard-fought championship campaign.
Navarro, who is mentored by Enduro great Iván Cervantes and a member of the RFME Enduro Junior Team, was a strong second behind Italy's Claudio Spanu (Husqvarna) on the opening day of competition at round one – the GP of France – staged at Requista in the south of the country in mid-September.
Another second on day two – this time behind British rider Jed Etchells (Fantic) – gave him the series lead heading into the GP of Italy a week later at Spoleto, eighty miles north of Rome, though his championship aspirations sustained a double blow when he was twice beaten into second by Etchells.
The 2020 championship concluded at Marco de Canaveses in Portugal with two rounds staged a week apart in November.
Navarro was again forced to play second fiddle to Etchells at round three with identical results to the Italian EnduroGP, but at the fourth and final round of the championship he found his groove and raced to victory on the opening day and with Etchells placing fourth – just over ninety seconds behind – the stage was set for a dramatic conclusion to the title fight.
There was certainly no shortage of drama on the final day of competition. With bad weather making the terrain super-testing, Spanu raced to the win as Navarro brought it home in fourth which – with Etchells back in ninth after suffering a technical problem – was good enough for the title by just two points.
PALMARES
FIM Youth Enduro World Champion – 2020