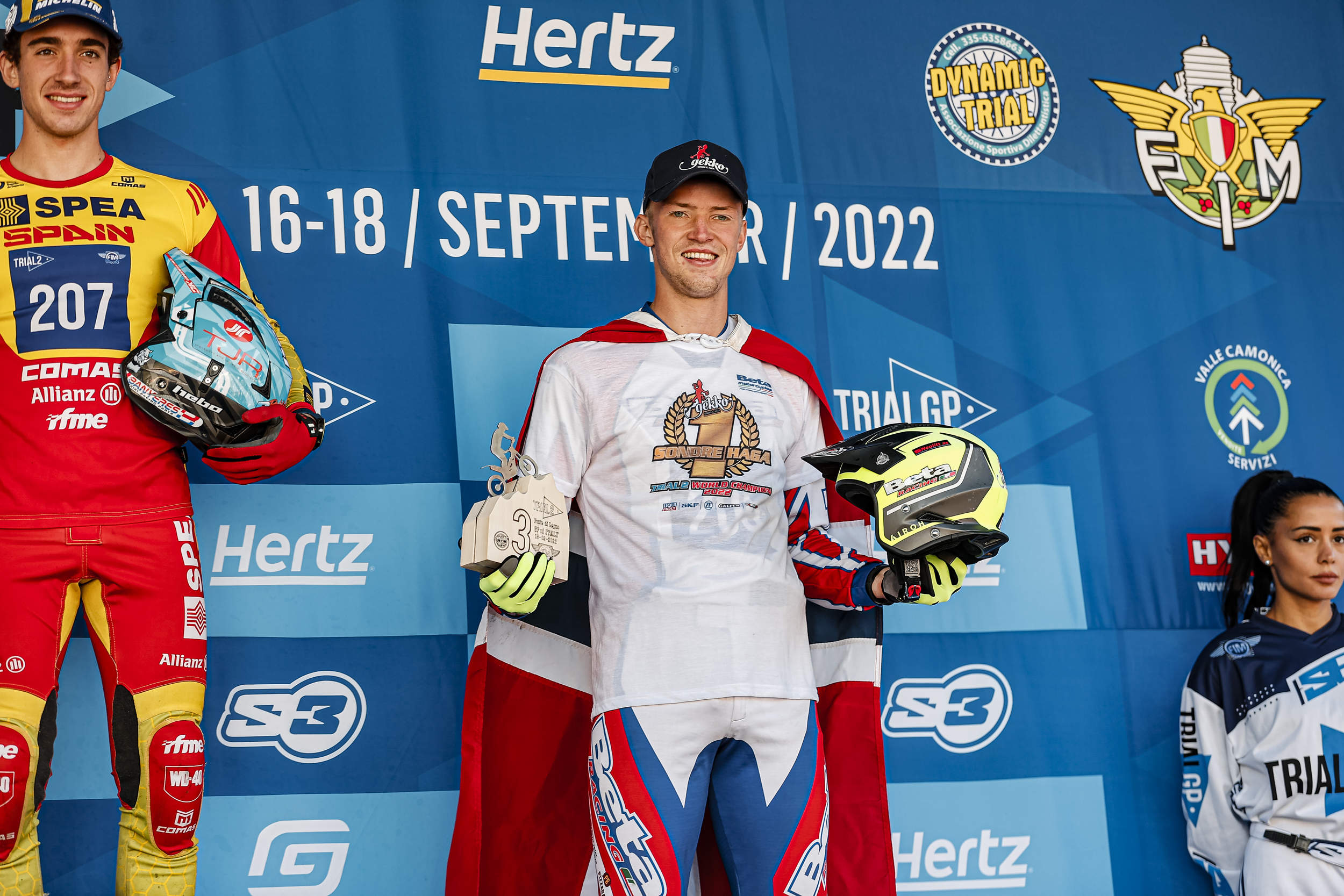 2022 Trial2 World Champion
THE ICE MAN!
Consistency is key in all sports and when the competition is spaced out over six rounds with ten points-scoring days then being on the money week-in, week-out is vital for that title!
Scandinavian Trial2 powerhouse Sondre Haga – Beta knows all about the importance of keeping those bad days at the office to a minimum.
The twenty-three-year-old, who comes from Stavanger on the south west tip of Norway, had to wait until the TrialGP of France at the end of August to record his first victory of the season and his career, but he was already leading the championship before he topped the podium.
Fully embodying the image of a sub-zero Scandinavian athlete with ice-water running through his veins, Haga headed into Cahors on the back of an amazing unbroken run of podium finishes that had put him firmly in the driving seat following seven points-paying days of competition.
Haga's French win felt as though it was inevitable after he had come oh-so close on both days in Andorra and again in Germany and it paved the way for him to claim the crown at Ponte Di Legno in the Italian Alps.
After chasing the title since 2016 it was a richly-deserved championship victory and one that clearly demonstrates the vital importance of persistence, perseverance and a never-say-die attitude.
It is no surprise that Haga is now eying up a future move to the premier TrialGP class and climbing yet another rung on the career ladder with the ultimate aim of emulating fellow Scandinavians Yrjo Vesterinen, Ulf Karlson and Tommi Ahvala who all claimed TrialGP titles.
PALMARES
Hertz FIM Trial2 World Champion – 2022