ISDE WOMEN
USA
Team Manager: Antti Kallonen
Riders: Sheets Rebecca, Richards Brandy, Gieger Tarah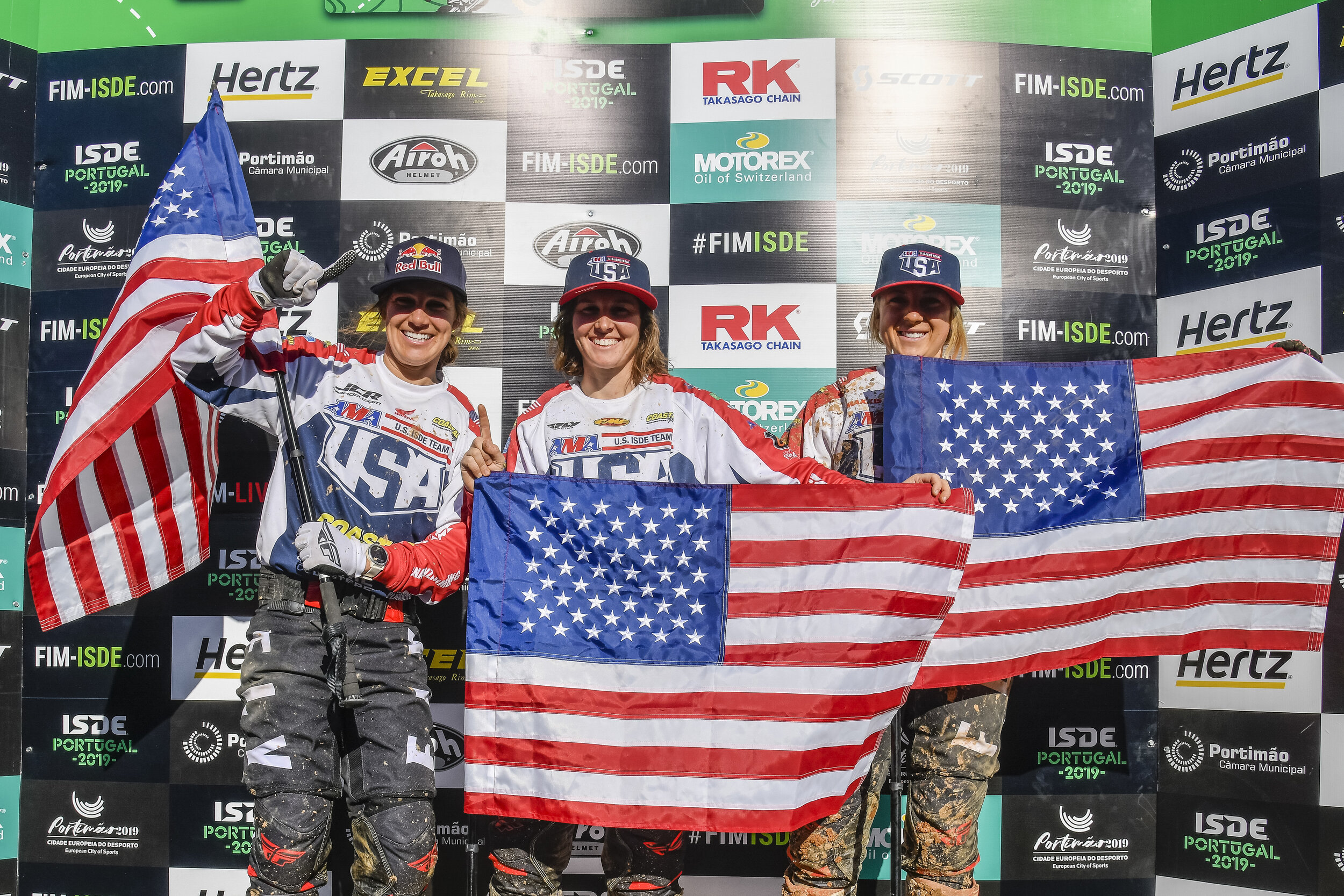 2019 FIM ISDE WOMEN'S WORLD TROPHY
UNITED STATES' WOMEN SEAL HISTORIC VICTORY
Matching their male counterparts, the American ladies created their own piece of Enduro history, with the trio of Rebecca Sheets (KTM), Brandy Richards (KTM) and Tarah Gieger (Honda) securing United States' second FIM Women's World Trophy win, their first since topping the inaugural running of the category in 2007. Bravely putting an end to Australia's six-year winning streak, the United States rightfully earned their place on the top step of the podium in Portimao.
"The nerves were really high coming into the final day, I think everyone was so relieved to cross the finish line as World champions,' commented Brandy Richards. "We've had a brilliant week and aside from some minor moments, we've been strong every day and I think that's been the key this year."
"The FIM ISDE is so tough - it wears you down, but you've just got to keep fighting. We did that and now finally the victory is ours. Also, with the boys winning the FIM World Trophy class too, it's certainly put the United States on top!"
With a healthy margin over Great Britain in third, Germany put in a solid final day of riding to claim their place as runners-up in the category. In what has been a successful FIM ISDE debut, Great Britain took third overall and are sure to become title contender in future editions.
Sweden held off Spain to take fifth, while Portugal will be pleased with their efforts on home soil for sixth.