ISDE WOMEN
USA
Team manager: Robert Dingman
Riders: Brandy Richards, Rachel Gutish, Britney Gallegos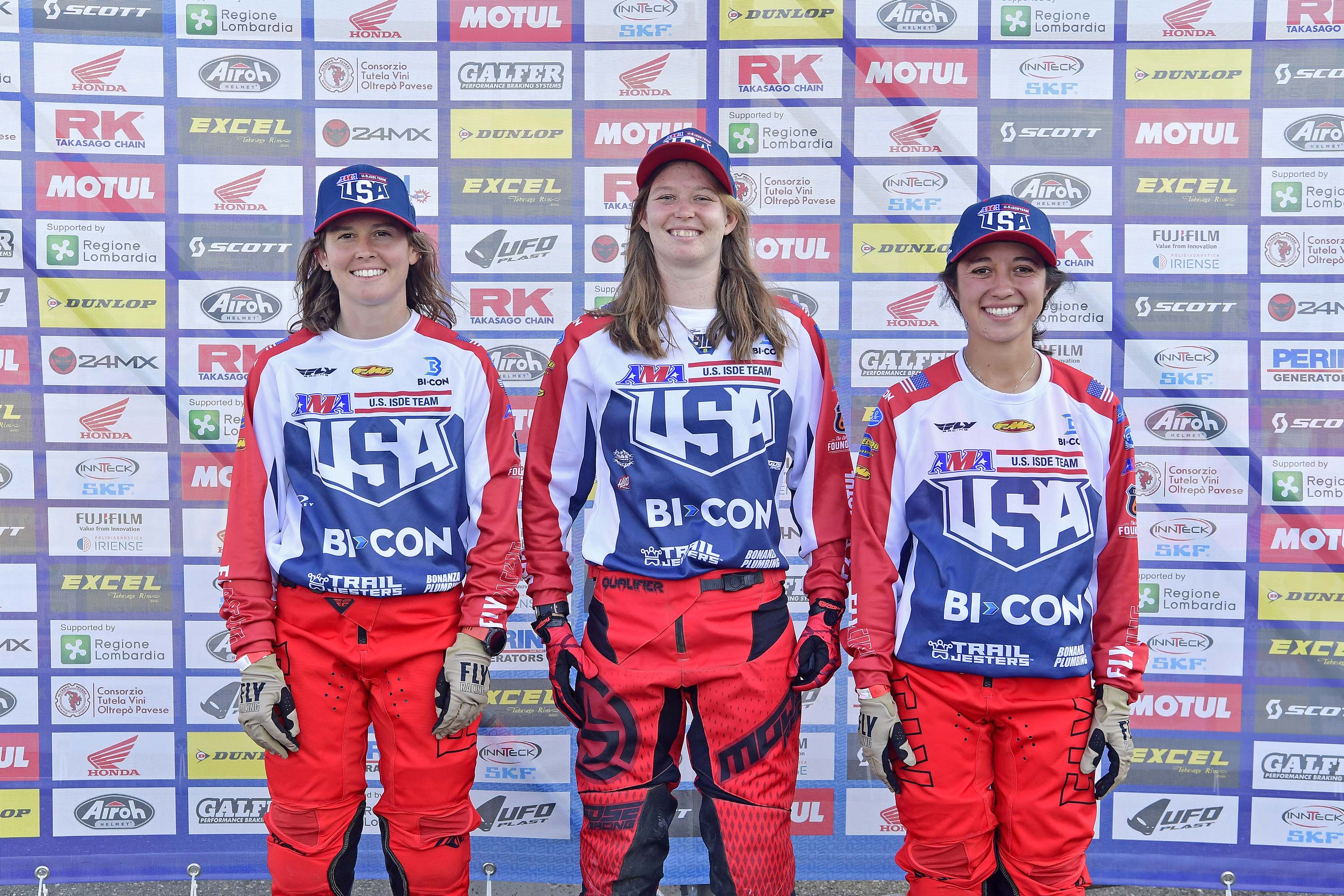 2021 FIM INTERNATIONAL SIX DAYS OF ENDURO WOMEN'S WORLD TROPHY
BACK-TO-BACK BRILLIANCE!
Winners of the inaugural FIM International Six Days of Enduro (ISDE) Women's World Trophy all the way back in 2007, Team USA then had to wait another twelve years to claim it again following periods of domination by first French and then Australian fast females.
After Team USA regained it in Portugal in 2019, the last time the ISDE was staged prior to this year, the American trio of Brandy Richards (KTM), Rachel Gutish (Husqvarna) and Britney Gallegos (Husqvarna) were defending champions this year and they did not disappoint.
With just Richards surviving from the victorious 2019 team, what the USA may have lacked in experience they made up for with sheer speed and enthusiasm and the three amigos bossed the class from the outset.
Completing the first day of action three minutes and eighteen seconds ahead of Spain – the biggest advantage out of all the national team categories – they backed this up on day two to complete the opening third of the competition almost six minutes ahead.
With Great Britain proving to be its closest competitor, the USA hardly missed a beat and at the halfway point led by nearly nine minutes as Richards put in a captain's performance.
Continuing to power clear of the chasing pack, Team USA was more than thirteen minutes ahead heading into the final day's motocross race which Richards won with Gutish third just to hammer home their dominance.
PALMARES
FIM International Six Days of Enduro Women's World Trophy Champions - 2021, 2019, 2007