85CC JUNIOR
Valerio Lata
Born 6 July 2005 in Roma, Italy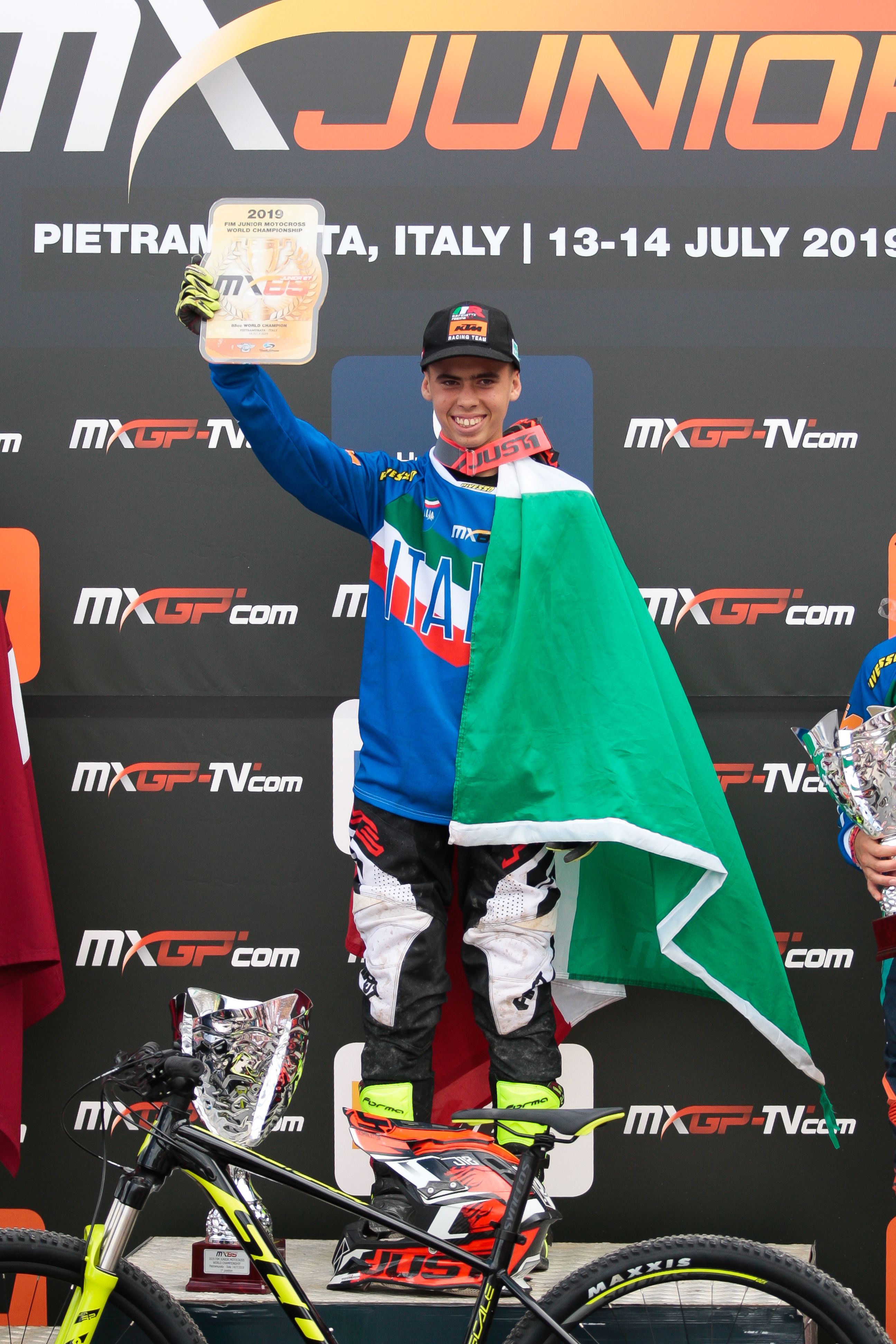 2019 FIM 85CC JUNIOR MOTOCROSS WORLD CHAMPION
VALERIO VICTORIOUS ON HOME GROUND
Valerio Lata (KTM) was crowned as the FIM 85cc Junior Motocross World Champion in 2019, coming out on top of a dense seventy-eight rider field after winning both motos in convincing fashion in front of three thousand delighted fans at his home track of Il Ciclamino in Pietramurata, Italy.
Latvian rider Karlis Alberts Reisulis (KTM) took the holeshot in the first race, ahead of Lata and his fellow Italian Matteo Luigi Russi (KTM), followed by Denmark's Lucas Bruhn (KTM), the Austrian Maximilian Ernecker (Husqvarna), the other Latvian rider Edvards Bidzans (Husqvarna) and Nicholas Romano (KTM) of the USA. Lata moved to the front after just a few corners and dominated all thirteen laps to win by almost ten seconds from Russi and Reisulis.   
Lata again set the pace from the front in race two, followed by his compatriot Russi, who crashed in the second turn, leaving the French rider Maxime Grau (KTM) in second place ahead of Bruhn. Once again home rider Lata kept the lead with an amazing determination until the end of the race and claimed the gold medal in style, with Bidzans coming through for second place and the silver medal ahead of Russi, for whom fifth place was enough for bronze.
PALMARES
World title – 2019