ENDURANCE TEAM
Yoshimura Sert Motul Endurance Team
Team director: Yohei Kato
Riders: Gregg Black, Xavier Simeon, Sylvain Guintoli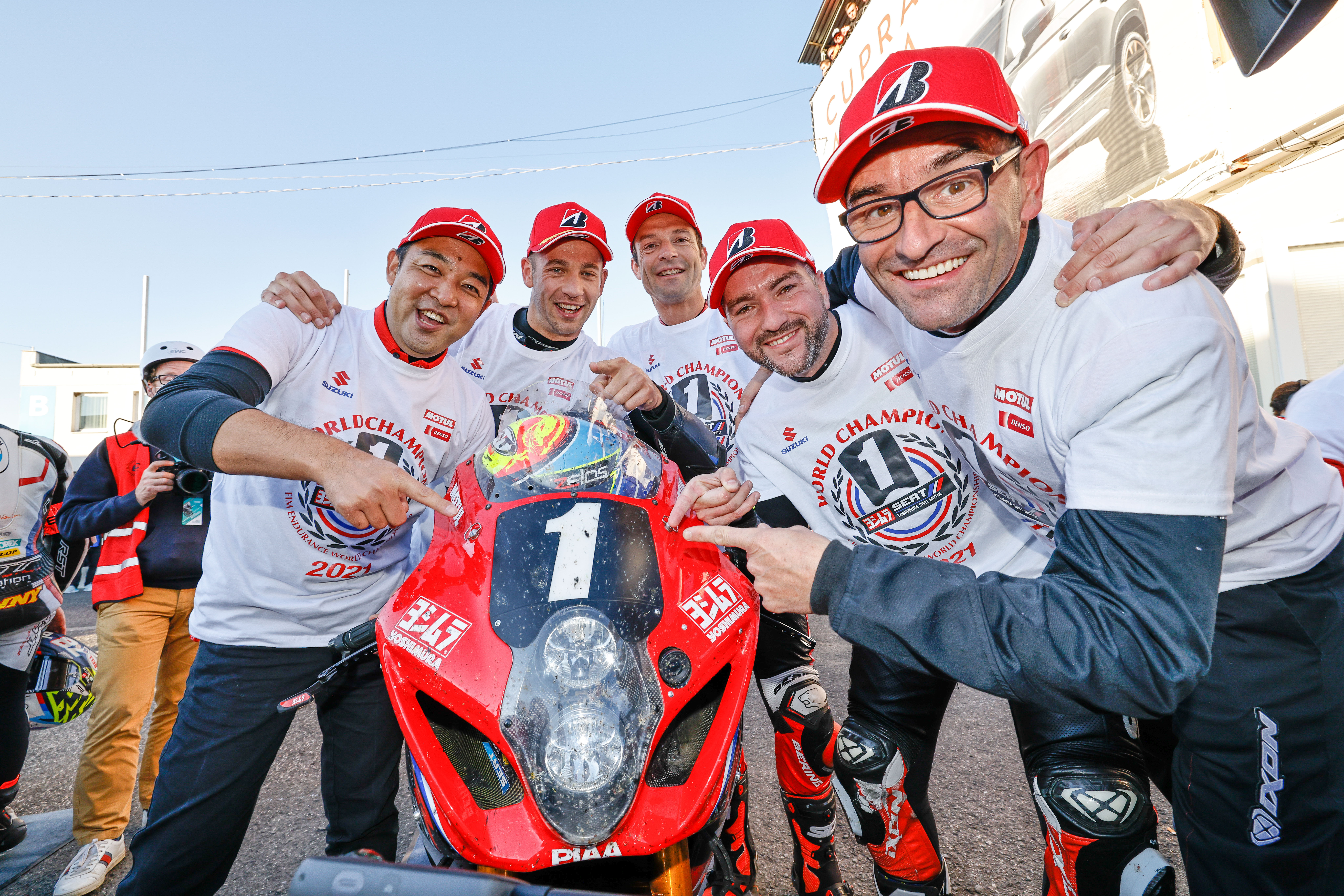 2021 FIM Endurance Team World Champion
NEW TEAM, SAME OUTCOME!
Last season reigning champions Suzuki Endurance Racing Team announced an exciting new partnership with Japanese endurance specialist Yoshimura to form Yoshimura SERT Motul.
Both sides of the partnership had impeccable credentials in the sport – the French-based Suzuki team had sixteen FIM Endurance Team World Championship titles to its name and Yoshimura had won the famed Suzuka 8 Hours four times – and it is safe to say it has proved to be a match made in heaven!
Kicking off with victory at the 24 Heures Motos at Le Mans in mid-June where the team finished eight laps clear of its nearest rivals, one month later the trio travelled to Portugal for the 12 Hours of Estoril.
It was a tough day at the office for the team which, after two crashes, limped home all the way back in a lowly twelfth – seventeen laps down on the winners – which dropped them to fourth in the championship standings at the halfway point of the season.
The legendary Bol d'Or at the Paul Ricard circuit was next up on the calendar at the end of August and the team dominated, opening up a nineteen-lap advantage at the end of twenty-four hours of no-holds-barred racing.
More importantly, the result catapulted them straight back to the top of the rankings with only October's 6 Hours of Most in the Czech Republic to go where a rock-solid third-placed finish was enough to claim the championship by a comfortable thirty-two-and-a-half points.
PALMARES
FIM Endurance Team World Champion - 2021