SIDECAR MOTOCROSS
Etienne Bax & Nicolas Musset
Etienne Bax (Driver)
Born on 9 August 1988 in Netherlands
Nicolas Musset (Passenger)
Born on 9 May 1994 in France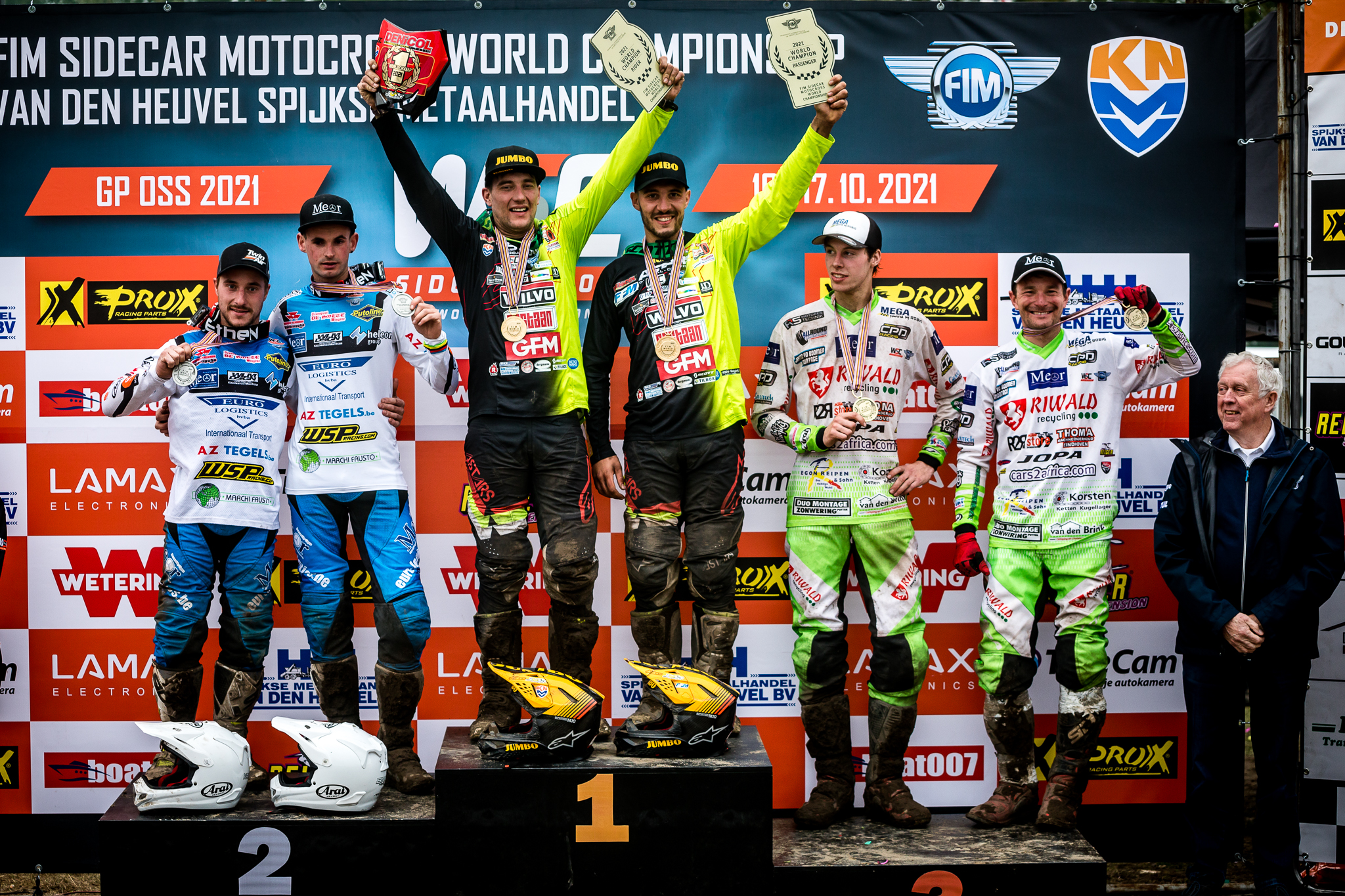 2021 FIM SIDECAR MOTOCROSS WORLD CHAMPION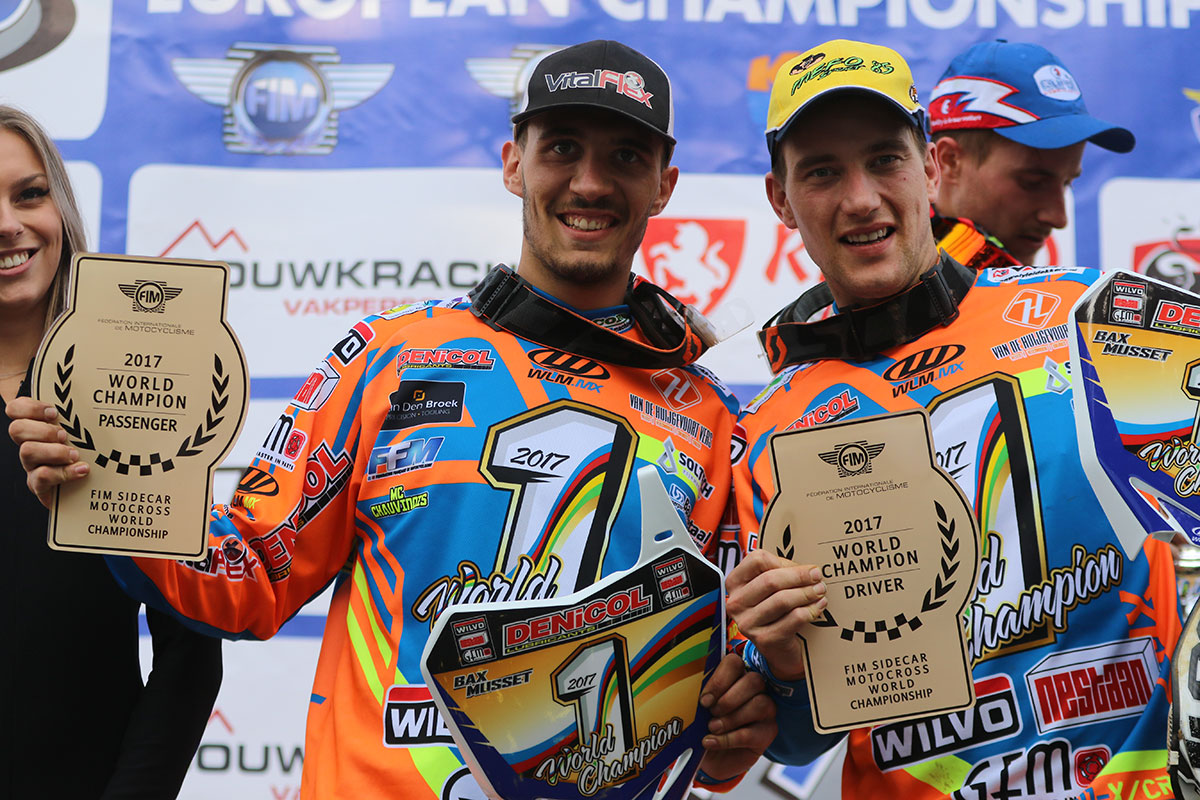 2017 FIM SIDECAR MOTOCROSS WORLD CHAMPION
BAX AND MUSSET GRIND IT OUT
The 2017 FIM Sidecar Motocross World Championship once again featured a packed calendar of fourteen events across ten European countries, starting with the first of two visits to the Netherlands that bookended the season. Perhaps unsurprisingly it was a Dutchman who coped best with the soft, fine sand of the Oldebroek track, former champion Etienne Bax and his French team-mate Nicolas Musset delighting the home crowd by winning both of the weekend's two races in convincing fashion.
Fellow Dutchman and ten-time World Champion Daniel Willemsen, riding with Etienne's younger brother Robbie as passenger, opened his 2017 victory account at round two in the Ukraine, before Frenchman Valentin Giraud, who returned to the series with his Latvian passenger Elvijs Mucenieks after missing last season, staked his title credentials with a double win on home soil at Chaumont in round four.
Giraud's challenge faltered over the following rounds with reliability issues and an inconsistent starting technique, allowing Bax and Musset to claim doubles at Iffendic in France and Strassbessenbach in Germany as they extended their series lead. However, Giraud and Mucenieks then capitalised on a drought of seven races without a win for Bax and Musset, winning five of them to haul themselves back into contention with a couple of rounds to go.
Bax and Musset bounced back, though, to take another double win at the penultimate round in Rudersburg, Germany, which put them on the brink of a title they were able to wrap up in front of another big home crowd at Markelo.
PALMARES
Etienne Bax (Driver) 2 World titles – 2017, 2015
Nicolas Musset (Passenger) World title – 2017